June 2006 Newsletter
---
Iron Smelting in Wollega, Ethiopia
By Temesgen Burka
Illustrations

Extraction of ore from pit (all images by author).

Mining pit.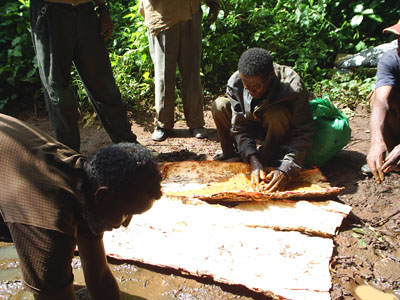 Ore washing at Hagamsa Faallee.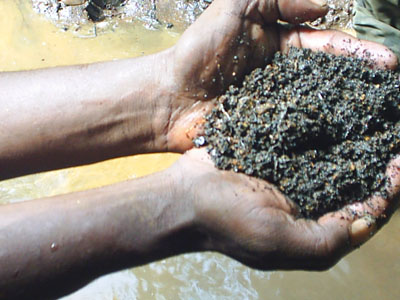 Ore after initial washing.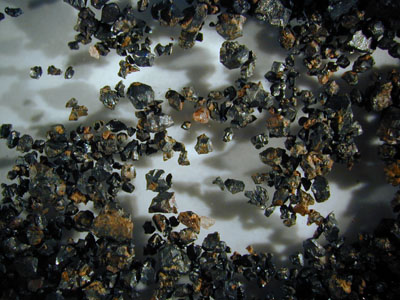 Microscopic view of Walagee iron ore
with hematite, lemonite and quartz inclusions.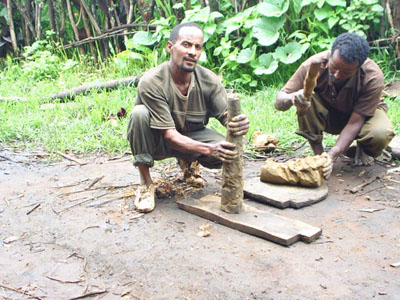 Clay pounding and madabaii tuyere making.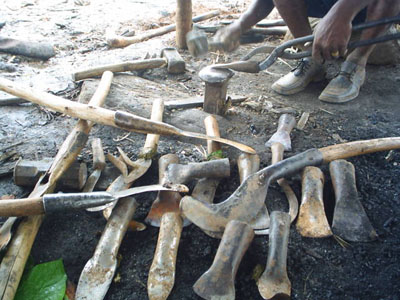 Implements made and used
in extraction and smelting process.

Makkalu -- preparation of bag bellows.

Charcoal preparation in a pit.

Bag bellows with horn and iron tuyeres.

Preparing pit furnace for second round of smelting.

Second smelting, with ore
and charcoal added by the leeccaqtu.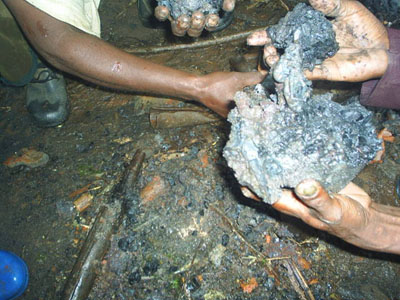 Resultant iron smelt.
Return to Article

©2006 African Diaspora Archaeology Network
Please send comments or questions to: cfennell@uiuc.edu
Last updated: June 25, 2006
Text only menu
Search