March 2009 Newsletter
ISSN: 1933-8651
In this issue we present the following articles, news, announcements, and reviews:
Articles, Essays, and ReportsNews and AnnouncementsConferences and Calls for PapersBook Reviews
---
Gizzard Stones or Game Pieces?
By Charles Goode
During excavations at Site 44LD538 and 44LD539, two sites located in Loudoun County, Virginia occupied by African-American field slaves during the late eighteenth and early nineteenth century, many small smoothly worn ceramic, stone, and glass items were recovered from various contexts. Similar items have also been recovered from a number of sites throughout the Southeast, Midwest, and Middle Atlantic States. At the majority of these sites, these items are interpreted as gaming pieces used by African Americans in playing a form of board game that is typically referred to as Mankala. Other researchers who have recovered these items at sites in Tennessee and Louisiana believe that they are likely gizzard stones that were worn smooth by grinding actions in the gizzards of chickens, turkeys, and other birds. This paper will investigate the various contexts in which these items were recovered at the sites where they have been reported and will discuss why the gizzard stone interpretation is the more likely and how this does not detract from the information they provide about African-American culture and traditions, but instead enriches our understanding of African-American foodways, as well as late-eighteenth and early-nineteenth-century foodways in general. [Read or download this full article here in Adobe .pdf format >>>].

[Return to table of contents]


---
Identity and Place Making:
A Study of Colonoware at Fairfield Plantation
By Danielle Cathcart
The ruins of Fairfield Plantation sit on a small parcel of land not far from Williamsburg, Virginia. It once stood as an emblem of colonial grandeur and humbled all who drew near. Originally patented by Lewis Burwell I in 1648, Fairfield grew to prominence in the mid-eighteenth century alongside other plantations like Rosewell and Carter's Grove. Fairfield underwent a succession of large-scale renovations and additions until it succumbed to fire in 1897 (Harpole and Brown 2007). The material remains of this storied past are scattered throughout the plowed soils of the plantation, and speak to the daily activities of over one hundred enslaved laborers as they worked and lived under the direction of Fairfield's many owners. To see this history through the journeys of a colonoware pot from manufacture, use, disposal, and eventual recovery by archaeologists is to step away from categorical debates and seek out meaningful truths. These events are perhaps typical of thousands of fragments recovered on plantations in the Chesapeake, Carolinas, and Caribbean. But a biography of colonoware is crucial to understanding the role they played on plantations and in the lives of many individuals. In an attempt to situate Fairfield within the larger arena of African American slave studies, it might be useful to begin with a scene in the slave quarters located not more than fifty feet to the west of the manor house. [Read or download this full article here in Adobe .pdf format >>>].

[Return to table of contents]


---
Quarters in Comparison:
The Fairfield Quarter in a Temporal and Geographical Context
By Elizabeth Clites
Less than a stone's throw from the Fairfield manor house are the archaeological remains of a series of eighteenth-century slave quarters. Analysis of their artifacts and features provides insight into the daily lives and activities of the plantation's enslaved labor force. But how does this quarter compare with those from other regions? How might a visitor from abroad view this structure, its occupants, or their master? Using data compiled by the Digital Archaeological Archive of Comparative Slavery from slave quarter sites throughout the Atlantic World, this paper explores the Fairfield Quarter within a larger temporal and geographical context. [Read or download this full article here in Adobe .pdf format >>>].

[Return to table of contents]


---
Early Urban Centres in West Africa
By Kolawole Adekola
This article examines the diverse research views on the history of urban centres in West Africa. I focus on the characteristics of some of the past urban centres at the time of their peak populations as revealed from the archaeological record. This article concludes that the quantum of research in West Africa is insignificant relative to the vast potentials for research to be conducted there. There is a pressing need for more research to obtain a fuller understanding of the histories of these past urban centres in West Africa. [Read or download this full article here in Adobe .pdf format >>>].

[Return to table of contents]


---
Archeology Collections of the Uganda National Museum: Preservation and Commemoration of Our Cultural Heritage
By Jackline Nyiracyiza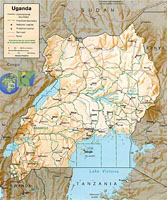 In the basement of the Uganda National Museum are the archaeology collections which contain historical and archeological materials. These include human remains which can provide evidence of the past populations that lived in Uganda and how those people subsisted and interacted with their environment. These collections also contain animal remains and scientific materials which have also helped researchers in their study of the past and their construction of evidence of modern Ugandan society's cultural heritage. The collections contain both cultural and scientific materials that were first collected during colonial rule and in archaeological work in 1914 by surveyors and geologists. This essay will provide an inventory of the archaeological and historical artifacts in these collections, and evaluate the challenges and political issues entailed in the curation of human remains as part of the cultural heritage in the Uganda National Museum. [Read or download this full article here in Adobe .pdf format >>>].

[Return to table of contents]


---
They Can Run the Boat, But Not Ride: Slavery, Segregation and Ferries
By Edward Salo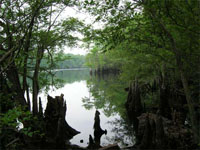 Race is a dominant theme in South Carolina history. African Americans played a dual role in the history of South Carolina ferries. On one hand, they operated the ferries, first as slaves and later as freedmen; on the other hand, laws restricted their use of the ferries. Operating ferries was a skilled position that brought esteem; yet, ferries also were a place where slaves could escape. During Jim Crow, African Americans continued to work on ferries, but when they rode as passengers, they did so in separate sections of the boats. Segregation however did not dissuade African Americans from using ferries to connect their worlds to wider audiences. In the Progressive era, for example, modern ferries opened travel to the Sea Islands, integrating the largely isolated Gullah culture into the larger state. [Read or download this full article here in Adobe .pdf format >>>].

[Return to table of contents]


---
Local Memoirs of a Slave Field Culture:
The Socio-Cultural Significance of Frijol, the
African-Brazilian Easter Food Heritage in Lagos
By Alaba Simpson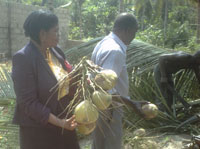 The celebration of Easter among the people of Lagos, Nigeria, has evolved over the years. It serves as a binding force for the promotion of social and cultural integration which cuts across Diaspora settlement issues that initially characterized social relations that had developed in an earlier period marked by the arrival of African Brazilians to the shores of Lagos. This article focuses on the need for careful documentation and commemoration of the contributions of the Diaspora community to the thriving culture of the host community of Lagos. Indeed, there should be resources of readily accessible information on these contributions for the important purpose of building up and promoting historical and scientific research related to Diaspora experiences in the region.
The appreciation of the socio-cultural contributions of African Brazilian descendants in the Lagos area has been shaped by the interplay of many factors. A major influence has been the recognition, although sometimes only cautiously admitted, that there exists a common ancestry for such cultural events and practices. There is therefore a combined commitment by groups and individuals in Lagos to maintain shared cultural values that are embedded in the Easter celebrations like Fanti (or 'Caretta'). Such celebrations include the observance, for example, of traditions for eating frijol, a staple dish of Easter commemorations in Lagos. Such shared commemorations serve to help bind social groups together. [Read or download this full article here in Adobe .pdf format >>>].
---
Frau Doktor Nancy Stafford of Georgia:
From Slave to Physician
By Mary R. Bullard and Tracy Moxhay Castle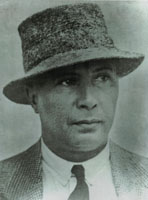 In 1850 a cotton planter named Robert Stafford fathered a daughter (later named Cornelia) by a woman named "Juda." Three years later Juda bore him a second daughter (later named Nancy). On an inventory made for Stafford's tax records they were simply young females, listed only by age, not by name or family. One was six years old, the other was nine years old. They were the only female mulattos in their age group. All the others in their age group were black. "Mulatto" indicated to the county tax assessor that, in this case, their father was a white man.

Their first appearance in the historical record was in an 1860 inventory in Camden County, Georgia. It was a slave inventory. They were slaves because Juda was a slave.

These events were not so unusual on the southern plantations of the United States, but ensuing developments were remarkable. This article focuses upon Nancy's life, for she grew up to follow a career. It was an unusual one for an African-American girl born before the Civil War. Considering that she was born of a slave mother, her choice of career was downright incredible. The child grew up to became a physician, to practice in Europe. She died in 1933. The location of her grave is unknown. Although her descendants told us she was buried in London, no confirming evidence has appeared. [Read or download this full article here in Adobe .pdf format >>>].

[Return to table of contents]


---
Socio-economic Status of Handicraft Women among
Macca Oromo of West Wallaga, Southwest Ethiopia
By Bula Sirika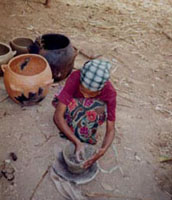 Artisan women, who belong to a social class known as ogeyyii, meaning expert, play a vital role in socio-economic life of community of West Wallaga. They are the producers of implements and utensils that many people in their society are putting to use in day-to-day indoor and outdoor activities. Equally, the role of these artisans in sustainable development through diversified livelihood options is of special concern. However, the artisan women who once had better socio-economic status in the society are currently suffering relatively destitute socio-economic circumstances. Their economic status has been adversely affected by factors that are challenging progress of the indigenous technologies by disrupting the artisans' rural markets. Although much remains to be done in this regard, this research will focus on the socio-economic history of these artisan women. The major socio-economic challenges for artisans are identified and appropriate measures to be taken for mitigating those challenges are proposed. This ethnographic study can also provide highly valuable data for other researchers to use in formulating ethnographic analogies for use in archaeological investigations of craft production activities at other sites in Africa and the Americas. [Read or download this full article here in Adobe .pdf format >>>].

[Return to table of contents]


---
2009 Archaeological Fieldschools
Addressing African Diaspora Subjects
Compiled By Christopher Fennell
The following fieldschool list includes announcements sent to me by the fieldschool directors and others listed on various directories. The fieldschool announcements that follow are presented below in alphabetic order by location, starting with those in North America and four in Africa.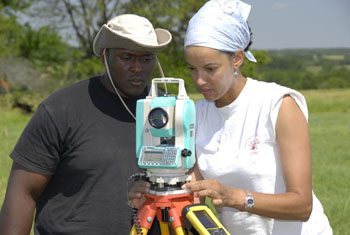 ---
North America
---
University of Maryland Archaeology in Annapolis, Field School in Urban Archaeology. June 2 to July 11, 2009. Dr. Mark P. Leone, Director; Jocelyn Knauf and Amanda Tang, Associate Directors. The University of Maryland's Department of Anthropology and the Office of Extended Studies announce the continuation of the Archaeology in Annapolis project. This intensive, six-week field school devotes eight hours daily to supervised archaeological fieldwork, laboratory work, stratigraphic analysis, technical drawing, writing and interpretation. The summer 2009 excavations extend a long-term program of public archaeology in Maryland's state capital that is supported by the Mayor and City Council of Annapolis. This year excavations will be conducted in the City of Annapolis, and outside the City of Annapolis at Wye House, the former plantation of Edward Lloyd on the Eastern Shore of the Chesapeake Bay, on Maryland's Wye River. Skill development will focus on: soil identification and description; accurate record keeping and photography; artifact identification and cataloguing; understanding of site formation processes and reconstruction of site stratigraphy; basic surveying and mapping; elements of site report production (e.g., background historical research, reconstruction of site stratigraphy, production of unit summaries and familiarity with professional standards and guidelines for conducting and reporting on fieldwork and laboratory analysis); and public speaking and interpretation. Students will tour a selection of sites excavated to date by Archaeology in Annapolis throughout the quarter-mile historic district of Annapolis within the context of the broader project and its goals, research design and accomplishments. Arrangements will also be made to visit gardens and landscapes associated with former plantations on the Eastern Shore where possible. This year excavations will be conducted outside of the city, at the former plantation of Edward Lloyd on the Eastern Shore of the Chesapeake Bay, on Maryland's Wye River. This former plantation is where Frederick Douglass was enslaved as a boy, and is described in his autobiography, My Bondage, My Freedom. Test excavations were carried out during the summer of 2005, and these verified the location of a former quarter for slaves and the existence of very rich archaeological deposits from Frederick Douglass' time. Intensive excavations at this site began during the summer of 2006 uncovering the complete foundation of a slave quarters as well as parts of foundations of two other structures. For further information, contact: Dr. Mark Leone (mleone@anth.umd.edu), Department of Anthropology, University of Maryland, 1111 Woods Hall, College Park, MD 20742-7415, 301-405-1429.
---
Archaeology of the Harriet Tubman Home Site, Auburn, New York. May 14 to June 3, 2009. This summer's archaeological field course will explore Harriet Tubman's House, a National Historic Landmark in Auburn, New York. This course is open to all students and offers both an introduction to archaeological field techniques and historical background into the life of Harriet Tubman and her network of family, friends, and associates. As part of the field program, students will learn basic excavation, survey, mapping, and laboratory techniques. Harriet Tubman is well known for her heroic acts in liberating African Americans from slavery and fighting for emancipation. She has been described as "America's Joan of Arc" and "the Moses of her people." Yet, the full story of her life is little known and her continued, lifelong, commitment to social causes and reform has not found its way into the pages of history -- until now. Contact: Professor Douglas V. Armstrong, darmstrong@maxwell.syr.edu or 315-425-6276.
---
Lloyd Manor Archaeology Field School, Lloyd Neck Harbor, Long Island, NY. Hofstra University. June 24 to July 31, 2009. Join us in the excavation of an 18th century slave quarter on Long Island as we recover information about the diverse lives of those enslaved at Joseph Lloyd Manor. During this interdisciplinary project, students will participate in research focused on the day-to-day lives of those who labored under slavery in early New York. Lloyd Manor was home to many enslaved people of African descent, including Jupiter Hammon, one of the earliest published African Americans. Hammon spoke and wrote for both black and white audiences, challenging the injustices of slavery. Set in dialogue with information recovered from archaeological research, Hammon's voice becomes one within a dynamic community on Lloyd Neck engaged in generating culture, tolerating differences, and constructing freedoms. This season, we seek to expand our understanding of community construction by African Americans enslaved in early New York while collaborating with the modern local public to better comprehend the impact and meaning of history today. In partnership with the Society for the Preservation of Long Island Antiquities, the Center for Public Archaeology offers students the opportunity to take part in an intensive hands-on course through Hofstra University. Students will learn the techniques in archaeological site survey, field research, excavation, recording, artifact analysis, and public interpretation. This course runs 40 hours a week and involves strenuous daily outdoor activity. Participants must provide their own transportation and housing.
---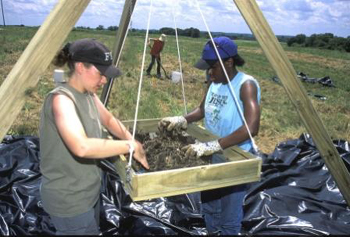 ---
African American Dennis Farm Archaeological Field School, Susquehanna County, Pennsylvania. May 26, 2009 to July 03, 2009; application deadline May 22, 2009; http://anthro.binghamton.edu/fieldschool. Project Directors: John Roby, Dr. Ann Stahl, and Dr. Nina Versaggi, Binghamton University. The Binghamton University Department of Anthropology will return to the property of the Dennis Farm Charitable Land Trust in Susquehanna County, Pennsylvania for our 2009 Archaeological Field School. Dennis Farm is a sprawling 153-acre farmstead settled by one African American family in the late eighteenth century. The property has remained with descendents of these early settlers since then. As part of a multi-year study, students will participate in an archaeological investigation of the property. This research will address research themes, such as the role of free African Americans in community formation on the frontier, the shaping of an agricultural landscape, the place of Dennis Farm in historical memory, and new perspectives on the African Diaspora. Students will learn basic archaeological techniques of surface and subsurface survey, unit excavation, mapping using a total station and GPS, field photography, and artifact identification and processing. Instruction will include an overview of the historical settlement of the area, as well as current issues in the archaeology of the African American experience, including the types of research questions being raised by archaeologists working in the historic period. Instructors and guest lecturers will introduce the historic preservation process and discuss career paths in archaeology. The curriculum is designed to give students the basic knowledge and skills necessary to participate in professional excavations and to secure employment in the field of Cultural Resource Management. Enrollment is open to all undergraduate and graduate students, and individuals holding a college degree. Contact information: John Roby, Anthropology, Binghamton University (SUNY), Binghamton, NY 13902-6000 USA, 404-394-5624 or 607-777-2738, 607-777-2477, jroby2@gmail.com.
---
Great Dismal Swamp Archaeological Field School, Virginia and North Carolina. May 31 to June 25, 2009. Director: Dan Sayers, American University. American University in Washington D.C. will be holding the first annual Great Dismal Swamp Archaeological Field School this coming summer 2009. We will be working at the "nameless site" in the Great Dismal Swamp National Wildlife Refuge of NC and VA. Dan Sayers performed excavations at this 20-acre site during the 2003-2006 seasons and demonstrated that it was home to long-term resistance communities comprised of "maroons" and disenfranchised indigenous groups between ca. 1630-1860. We are going back this season to test several ideas about the impacts of 19th century logging and canal company exploitation of the Great Dismal on interior maroon and indigenous resistance communities at the namless site. This will be a unique and exciting opportunity for field school participants to actively help piece together this long poorly understood Diasporic history and help us engage public and federal groups in open dialogue. This field school will be of interest to anyone who is fascinated by maroon, indigenous, or Diasporic resistance community archaeologies. There will also be possibilities for exploration of precontact settlements in the swamp for those that might be interested. Contact: Dan Sayers, Assistant Professor, Department of Anthropology, Battelle Tompkins Building, American University, 4400 Massachusetts Avenue, NW, Washington DC 20016-8003, sayers@american.edu, 202-885-1833.
---
The Archaeology of Chesapeake Slavery and Landscape, Monticello, Virginia. June 1 to July 10, 2009. Monticello's Department of Archaeology and the University of Virginia are pleased to offer a six-week archaeological field school at Monticello. The program offers six credits to undergraduate and graduate students through the University of Virginia School of Continuing and Professional Studies. Monticello will offer successful applicants half-tuition fellowships. Since space is limited, please be sure to have all materials postmarked or emailed by the application deadline. Research Focus: Our fieldwork addresses changing patterns of land use and settlement on Thomas Jefferson's, Monticello Plantation from c. 1750 to 1860, along with their ecological and social causes and consequences. Toward the end of the 18th century, spurred by shifts in the Atlantic economy, Thomas Jefferson and planters across the Chesapeake region replaced tobacco cultivation with a more diversified agricultural regime, based around wheat. Our research is revealing the enormous implications of this shift for what the landscape looked like and how enslaved African-Americans worked and lived on it. Significant questions remain about the ecological processes that were unleashed, how they were experienced by slaves and slave owners, and the importance of changing slave work routines in explaining social dynamics among enslaved and free people. Field School students will focus on two major efforts during the summer of 2009. The first is the exploration of how the domestic lives of slaves changed during the shift from tobacco to wheat cultivation. The second is devoted to documenting the ecological effects of agricultural change. Program: Students will learn basic archaeological excavation and recording techniques required to execute successfully multi-disciplinary field research in landscape archaeology. Technical topics covered include survey and excavation strategies, the analytical possibilities for ceramics, faunal remains, plant phytoliths and pollen, deposits and the sediments they contain, soil chemistry, and spatial distributions of artifacts. The Field School, like the program of which it is a part, emphasizes multidisciplinary approach to archaeology. Guest lecturers are drawn from a variety of disciplines including geology, zooarchaeology, palynology, architectural history, and social history. On-site instruction, lectures, and discussion sessions at Monticello will be complemented by field trips to related sites. Students will attend classes forty hours per week, with the bulk of that time spent doing on-site field research. Reading assignments, lectures, and discussion sessions will cover both technical and historical issues. Most weekends are free for individual travel. Monticello-University of Virginia Archaeological Field School, Monticello, P.O. Box 316, Charlottesville, Virginia 22902.
---
The Montpelier Archaeology Field School, Montpelier Station, Virginia. James Madison University Field School, May 11 to June 12, 2009 (18 June for 5-week, 5-credit course); Montpelier Archaeology Field School, June 29 to July 24, 2009 (registration starts April 5, 2009; accredited through SUNY Plattsburgh). The Montpelier Archaeology Field School has for over two decades been contributing to our understanding of plantation archaeology and what was the lifelong home of James Madison, "Father of the Constitution" and fourth president of the United States. In most recent years field schools have concentrated on exploring and restoring the presidential landscape, but now our research has once again turned to the hidden minds and faces of Montpelier: the African American Slaves. Field school students will acquire a solid foundation in archaeological techniques and 19th century plantation archaeology, including: excavation of archaeological strata and features, rigorous documentation of those deposits, identification and dating of historic artifacts, and analysis and interpretation of the site not only to ones peers but also to the interested public.
---
Historic Mount Vernon, Fairfax County, Virginia. January 01, 2009 to January 01, 2010; application deadlines rolling; www.mountvernon.org/learn/pres_arch. Project Director, Esther White. Since 1987, a program of archaeological research has been carried out at Mount Vernon, the home of George Washington in Fairfax County, Virginia. The program focuses on a number of historical archaeology themes, including African-American and plantation archaeology, landscape studies, material culture studies, and museum education and public outreach. We offer an ongoing unpaid archaeology internship program intended to give high school, undergraduate, and graduate students experience in the field of historical archaeology. Interns are introduced to the methods and techniques that archaeologists use to carry out their research; opportunities involving both field and laboratory work are available. Mount Vernon does not offer college credit, but can work with students to arrange credit from their university. To apply for an internship, please send your resume, a cover letter detailing your interest, and two references. Please note if you wish to receive credit through your institution. Volunteers are also welcome to participate in our program, allowing those with an avocational interest in archaeology to assist in both field and laboratory work and aiding our program through their contributions of time and labor. No previous archaeological experience is required; all of the necessary training is provided. Volunteers must be at least 16 years old to participate and commit to at least two days of work. Typically, we only work on weekdays, but weekend work may be offered during the summer or fall. If interested in volunteering, please contact us to discuss your interest and when you may be available. Contact information: Curt Breckenridge, PO Box 110, Mount Vernon, VA 22121 USA, 703-799-6303, cbreckenridge@mountvernon.org.
---
Thomas Jefferson's Poplar Forest Field School. June 7 to July 10, 2009. http://www.poplarforest.org/archaeology/learning-opps/field-school. Thomas Jefferson's Poplar Forest and the University of Virginia are pleased to offer the Twenty First Annual Summer Field School in Historical Archaeology. The field school provides a foundation in current methods and theories of historical archaeology, and offers a solid introduction to the practical skills of site survey, excavation, recording, and laboratory procedures. Students will actively participate in our ongoing interpretation of archaeology to the public. In the summer of 2009, field school participants will excavate an early nineteenth-century building complex, believed to be associated with plantation work spaces and possibly slave quarters, adjacent to Jefferson's ornamental grounds. Students will spend 40 hours a week at Poplar Forest, with most of the time split between the excavation site and the archaeology laboratory. Strenuous daily activity will require physical endurance and good health. Participants will have the opportunity to work with state-of-the-art equipment and software, including a total station for recording field information, a database system containing both the archaeological artifact and context records, and a complete inventory of over 1,000 historical documents relating to Poplar Forest. The program includes: weekly readings on topics in historical archaeology lectures by staff and noted authorities covering such topics as landscape history, plantation life, 19th century material culture, professional opportunities in historical archaeology, and the role of public archaeology a half-day workshop on architectural restoration and preservation philosophy day trips and an overnight trip to sites where historical archaeology is underway. Contact: Jack Gary, Director of Archaeology and Landscapes, Poplar Forest, P.O. Box 419, Forest, VA 24551, jack@poplarforest.org.
---
Africa
---
Abomey Plateau Archaeological Field School in Benin. July 19, 2009 to August 29, 2009; application deadline rolling through July 15, 2009; http://www.archaeology.ucla.edu/Benin/overview.htm. Discover West Africa's history by participating in the Abomey Plateau Archaeological Field School. Situated in a 'wet savanna' zone approximately 100 kilometers north of coastal Bénin, the Abomey Plateau is a culturally and ecologically diverse region. It served as the political center of the precolonial Kingdom of Dahomey, example of a precolonial West African centralized state par excellence and one of the principle African partners in the trans-Atlantic slave trade. You'll work on excavation, survey, and laboratory duties in and around the town of Cana, a precolonial urban center on the Abomey Plateau. You'll explore rural villages, ritual centers, and palatial complexes, providing a truly diverse introduction to West African archaeology. Additionally, because of the Kingdom of Dahomey's historical connections with the Atlantic world, you'll gain experience identifying and analyzing both local material culture and European imported objects. We will stay in the bustling city of Bohicon, four kilometers from historic Abomey, while we explore together the archaeology of a truly exceptional people and culture.
---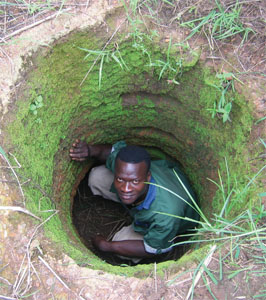 ---
Interdisciplinary Ethnographic Study of Ghana, University of Ghana. June 8 to July 3, 2009. You are invited to join this educative and fun ethnographic study trip in Ghana. This course provides students with the opportunity to experience and learn the dynamics of Ghanaian culture; visual art, heritage (historical and archaeological), tourism and hospitality, educational system, music, traditional practices, health care system, traditional and national governance, as well as environmental and other socio-cultural practices. The course (six credits) has two components: an integrated coursework and a field study session in Ghana. Participants will acquire and practice skills in field research by proposing their own topics and collecting data to write their reports. It is our goal that this bottom-up approach will help students to understand and better appreciate the diversity of cultures in Africa. Contact: Wazi Apoh, Ph.D, Assistant Professor Frederick Douglass Scholar, Department of Anthropology, Bloomsburg University of Pennsylvania, wapoh@bloomu.edu; Dr. Kodzo Gavua, Chair, Department of Archaeology and Heritage Studies, University of Ghana, kgavua @ug.edu.gh.
---
Senegal: University of Chicago Summer Program in African Historical Archaeology. Application deadline, May 30, 3009. Building on last year's very successful season, we will spend another summer in Senegal, one of West Africa's most fascinating countries. In addition to boasting a rich, complex history and dynamic cultural life, Senegal has been the theater of first-rate archaeological research in the past decade, making it an ideal setting for this summer field studies program. In the course of this summer program, you will have the opportunity to participate in an ongoing research projects as you become familiar with theory, methodology, and analysis in African historical archaeology. The field school will continue the initial work begun last year in the coastal village of Ngasobil, which was the site of a Catholic mission created in the 1840s. While practical life at the mission is what interests us, the property on which it sits forms a large and complex site, which boasts a long record of human occupation going back at least to the 1300s, and possibly earlier. Last summer's work was very much exploratory and focused on 'making sense' of a complex archaeological terrain: mapping portions of the site, isolating archaeological manifestations, and 'testing' archaeological deposits. Part of our task this summer will consist in expanding this background work, while focusing our attention on target areas identified last year through pedestrian survey, archival research, and collection of oral memory. The field school will be preceded by a short 3-day orientation stay in Dakar, the capital-city, and will be followed by a few days back in Dakar. After five weeks spent in the quiet of Ngasobil, this will enable students to spend some time in Senegal's largest urban center, visit cultural institutions (including the IFAN, Cheikh-Anta-Diop University, the Arts Museum), do some sight-seeing (Gorée) and shopping, experience the markets, and enjoy the city's exciting atmosphere, night life, and vibrant musical scene. Contact: Francois Richard, University of Chicago, Department of Anthropology, 1126 East 59th Street, Chicago, IL 60637, 773-702-7714, fgrichard@uchicago.edu.
---



Archaeological Field School at the Swahili site of Songo Mnara, Tanzania. June 6 to July 19, 2009. http://www.songomnara.rice.edu/. The 2009 Rice University Archaeological Field School will be held at Songo Mnara, an important ancient Swahili coastal port located on a small island just off the southern Tanzanian coast. The importance of this site is underscored by its inclusion on the UNESCO World Heritage site list. The six-week field school will investigate the extensive standing ruins at the site, focusing on the houses and central area. Together with Kilwa Kisiwani, a well-researched site to the north, Songa Mnara was a central participant in Indian Ocean commerce during the 15th and 16th centuries AD, facilitating exchanges of goods from the African continent with traders from ports in the Persian Gulf, the Red Sea, and western India. The site boasts some of the most well-preserved architectural ruins on the southern African coast, including more than 40 houses, five mosques, and numerous tombs. The 2009 Field School will be the first substantial research program at the site and will include survey, testing, excavations and laboratory analysis. Contact: Jeffrey Fleisher, Assistant Professor, Department of Anthropology-MS 20, Rice University, P.O. Box 1892, Houston, Texas 77251, 713-348-3482, jfleisher@rice.edu.

[Return to
table of contents]
---
Pioneering Historian John Hope Franklin Dies
Associated Press
March 25, 2009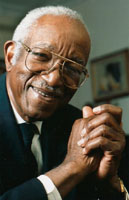 Copyright 2009, Associated Press.
John Hope Franklin, who died today at age 94, retained consummate grace and dignity as he grew into a towering scholar and prodigious author.
Born and raised in an all-black community in Oklahoma where he was often subjected to humiliating racism, Franklin was later instrumental in bringing down the legal and historical validations of such a world.
The Rev. Jesse Jackson said the legacy of late African-American studies pioneer "will live forever."
Franklin died Wednesday of congestive heart failure at Duke University's hospital in Durham, N.C.
Jackson said he remembers walking the University of Chicago campus with Franklin when he was a student.
Franklin joined the faculty at the U of C in 1964, serving as chairman of the history department from 1967 to 1970. He was the John Matthews Manly Distinguished Service Professor from 1969 to 1982, when he became professor emeritus.
Jackson says all of Franklin's students felt that they were his "prize possession."
And he called Franklin "the pre-eminent voice and witness for America's sojourn from slavery to freedom."
In his early days as a young academic, researching his pioneering book on the black experience in the U.S. and setting the foundation for a life's work chronicling African-American history, Franklin had to leave Duke University's manuscript collection to eat lunch or use the bathroom.
Those spaces were for whites only.
"One of the great stories of his life is his dignity in the face of the kind of rampant racism that existed," said Bill Chafe, a colleague in the history department at Duke University. "And he never lost his sense of empowerment in the face of that kind of treatment."
"Because of the life John Hope Franklin lived, the public service he rendered, and the scholarship that was the mark of his distinguished career, we all have a richer understanding of who we are as Americans and our journey as a people," President Barack Obama said in a statement. "Dr. Franklin will be deeply missed, but his legacy is one that will surely endure."
Franklin died a few months after having witnessed Obama's inauguration as the nation's first black president.
After Obama's November election, Franklin called his ascension to the White House "one of the most historic moments, if not the most historic moment, in the history of this country."
A student of history who made it himself, Franklin would know.
As an author, his book "From Slavery to Freedom" was a landmark integration of black history into American history that remains relevant more than 60 years after being published.
As a scholar, his research helped Thurgood Marshall and his team at the NAACP win Brown v. Board of Education, the 1954 case that barred the doctrine of "separate but equal" in the nation's public schools.
"It was evident how much the lawyers appreciated what the historians could offer," Franklin later wrote. "For me, and I suspect the same was true for the others, it was exhilarating."
Franklin himself broke numerous color barriers. He was the first black department chair at a predominantly white institution, Brooklyn College; the first black professor to hold an endowed chair at Duke; and the first black president of the American Historical Association.
He often regarded his country like an exasperated relative, frustrated by racism's stubborn power, yet refusing to give up.
"I want to be out there on the firing line, helping, directing or doing something to try to make this a better world, a better place to live," Franklin told The Associated Press in 2005.
Above all, he used history to document how blacks lived and served alongside whites from the nation's birth.
Black patriots fought at Lexington and Concord, Franklin pointed out in "From Slavery to Freedom," published in 1947. They crossed the Delaware with Washington and explored with Lewis and Clark.
The book sold more than 3.5 million copies and remains required reading in college classrooms. It was based on research Franklin conducted in libraries and archives that didn't allow him to eat lunch or use the bathroom because he was black.
"He was working in a profession that more or less banned him at the outset and ended up its leading practitioner," said Tim Tyson, a history professor at Duke. "And yet, he always managed to keep his grace and his sense of humor."
Late in life, Franklin received more than 130 honorary degrees and the National Association for the Advancement of Colored People's Spingarn Award. In 1993, President Bill Clinton honored Franklin with the Charles Frankel Prize, recognizing scholarly contributions that give "eloquence and meaning . . . to our ideas, hopes and dreams as American citizens."
Clinton awarded Franklin the Presidential Medal of Freedom, the nation's highest civilian prize, two years later, and gave him the role for which he was perhaps best known outside academia, as chairman of Clinton's Initiative on Race.
It was a job of which Franklin said: "I am not sure this is an honor. It may be a burden."
As he aged, Franklin spent more time in the greenhouse behind his home, where he nursed orchids, than in libraries. He fell in love with the flowers because "they're full of challenges, mystery" -- the same reasons he fell in love with history.
In June, Franklin had a small role in the movie based on the book "Blood Done Signed My Name," about the public slaying of black man in Oxford in 1970.
Tyson, the book's author, said at the time he wanted Franklin in the movie "because of his dignity and his shining intelligence."
Franklin attended historically black Fisk University, where he met Aurelia Whittington, who would be his wife, editor, helpmate and rock for 58 years, until her death in 1999.
He planned to follow his father into law, but the lively lectures of a white professor, Ted Currier, convinced him history was his field. Currier borrowed $500 to send Franklin to Harvard University for graduate studies.
Franklin's doctoral thesis was on free blacks in antebellum North Carolina. His wife spent part of their honeymoon in Washington, D.C., at the Census Bureau, helping him finish.
The resulting work, "The Free Negro in North Carolina, 1790-1860," earned Franklin his doctorate and, in 1943, became his first published book. Four years later, he took a job at Howard University. It was the same year "From Slavery to Freedom" was published.
Some of his greatest moments of triumph were marred by bigotry.
His joy at being offered the chair of the Brooklyn College history department in 1956 was tempered by his difficulty getting a loan to buy a house in a "white" neighborhood.
When he was to receive the freedom medal, Franklin hosted a party for some friends at Washington's Cosmos Club, of which he had long been a member. A white woman walked up to him, handed him a slip of paper and demanded that he get her coat.
He politely told the woman that any of the uniformed attendants, "and they were all in uniform," would be happy to assist her.
Franklin was born Jan. 2, 1915, in the all-black town of Rentiesville, Okla., where his parents moved in the mistaken belief that separation from whites would mean a better life for their young family. But his father's law office was burned in the race riots in Tulsa, Okla., in 1921, along with the rest of the black section of town.
His mother, Mollie, a teacher, began taking him to school with her when he was 3. He could read and write by 5; by 6, he first became aware of the "racial divide separating me from white America."
Franklin, his mother and sister Anne were ejected from a train when his mother refused the conductor's orders to move to the overcrowded "Negro" coach. As they trudged through the woods back to Rentiesville, young John Hope began to cry.
His mother pulled him aside and told him, "There was not a white person on that train or anywhere else who was any better than I was. She admonished me not to waste my energy by fretting but to save it in order to prove that I was as good as any of them."
---



Read the New York Times's March 29, 2009, article on the passing of John Hope Franklin.

[Return to table of contents]


---
Six Finalists Vie to Design Black History Museum
By Jacqueline Trescott
Washington Post Staff Writer
Friday, January 30, 2009; Page C01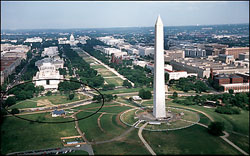 Article posted online by the Washington Post at http://www.washingtonpost.com/wp-dyn/content/article/2009/01/29/AR2009012902362.html
Copyright 2009, Washington Post.



The National Museum of African American History and Culture yesterday named six award-winning architecture teams that will compete to design its signature building on the Mall in the shadow of the Washington Monument.

The list includes luminaries of the field: I.M. Pei and Sir Norman Foster.

The final selection, based on a preliminary design, will be one of the most closely watched architectural contests in the city's recent history because of its location, the challenges of building in that historic area and the shrinking availability of land on the Mall. In addition, the architects were asked to demonstrate their own understanding and sensitivity to the African American experience, and many prominent supporters openly fought for a space on the Mall to emphasize the subject matter's importance. [Read the full article.]

[Return to table of contents]


---
Archaeological Dig Finds 3,000 Artifacts
from Historically Black Latta University in Raleigh, NC
Journal of Blacks in Higher Education
April 2, 2009

Article posted online by the Journal of Blacks in Higher Education, April 2, 2009, http://www.jbhe.com/latest/index040209.html#latta.
Copyright 2009, Journal of Blacks in Higher Education.



Morgan L. Latta was born a slave in 1856. He later graduated from Shaw University and entered the ministry. He authored an autobiography entitled The History of My Life and Work. In 1892 he founded Latta University in Raleigh, North Carolina.

The university was actually a trade school for African-American men and women. Men were taught to be carpenters and blacksmiths. Women learned to cook and sew. The university also included a large orphanage for black children and a working farm.

Latta University closed in the early 1920s. The Latta House, home of the university's founder, stood at the site until it was destroyed by fire in 2007.

Now an archaeological dig has uncovered more than 3,000 artifacts from Latta University. Only 40 square feet of the several hundred acres have been excavated. The city of Raleigh plans to create a historical park on the site.

[Return to table of contents]


---
Du Bois Papers to Be Digitized
and Made Available Online
The papers of W. E. B. Du Bois are housed at the library of the University of Massachusetts. This massive collection of more than 100,000 documents has been available only to researchers and scholars who visit the library.

The collection includes unpublished essays and speeches. But about 75 percent of the documents are Du Bois' personal correspondence with historical figures such as Booker T. Washington, Marcus Garvey, and Albert Einstein.

Now, the collection will be digitized and made available online. The effort is funded through a $200,000 grant from the Verizon Foundation.

[Return to table of contents]


---
New Book
Long Overdue: The Politics of Racial Reparations
By Charles P. Henry
New York University Press, Cloth, 272 pp., ISBN: 9780814736920, November 2007; Paperback available in September, 2009.

Description from the Publisher:


Ever since the unfulfilled promise of "forty acres and a mule," America has consistently failed to confront the issue of racial injustice. Exploring why America has failed to compensate Black Americans for the wrongs of slavery, Long Overdue provides a history of the racial reparations movement and shows why it is an idea whose time has come.

Martin Luther King, Jr., remarked in his "I Have a Dream" speech that America has given Black citizens a bad check marked insufficient funds. Yet apart from a few Black nationalists, the call for reparations has been peripheral to Black policy demands. Charles P. Henry examines Americans'unwillingness to confront this economic injustice, and crafts a skillful moral, political, economic, and historical argument for African American reparations, focusing on successful political cases.

In the wake of recent successes in South Africa and New Zealand, new models for reparations have recently found traction in a number of American cities and states, from Dallas to Baltimore and Virginia to California. By looking at other dispossessed groups -- Native Americans, Holocaust survivors, and Japanese internment victims in the 1940s -- Henry shows how some groups have won the fight for reparations.

As Hurricane Katrina made apparent, the legacy of racial segregation and economic disadvantage is never far below the surface in America. Long Overdue provides an up-to-date survey of the political and legislative efforts that are now breaking the surface to move reparations into the heart of our national discussion about race.

"Henry offers a simply superb interrogation of the Black reparations movement that is distinguished by its attention to history, social movements theory, and global context. The case studies presented here provide contrasting examples of reparations in distinct time periods and highlight political mobilization on local, national, and international scales. Long Overdue compellingly illustrates how distinct demands for reparations have been historically articulated, how they have converged with Black nationalist thought, and how they have influenced the broader public discourse on race and racism. An essential read for a contentious debate." -- Michael Omi, co-author of Racial Formation in the United States: From the 1960s to the 1990s.

[Return to table of contents]


---
New Book
Carolina Clay: The Life and Legend of the Slave Potter Dave
By Leonard Todd
W.W. Norton & Co., Hardback, 320 pp., ISBN-13: 978-0393058567, October, 2008.

Description from the Publisher: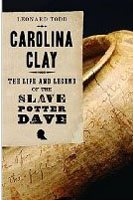 The compelling story of a slave, owned by the author's ancestors, who became one of the singular artists of the nineteenth century. He is known today, as he was then, only as Dave. His pots and storage jars were everyday items, but because of their beauty and massive size, and because Dave signed and inscribed many with poems, they now fetch six figures at auction. We know of no other slave artist who dared to put his name on his work, a dangerous advertisement of literacy.

Fascinated by the man and by this troubling family history, Leonard Todd moved from Manhattan to Edgefield, South Carolina, where his ancestors had established a thriving pottery industry in the early 1800s. Todd studied each of Dave's poems for biographical clues, which he pieced together with local records and family letters to create this moving and dramatic chronicle of Dave's life -- a story of creative triumph in the midst of slavery. Many of Dave's astounding jars are found now in America's finest museums.

From Publishers Weekly (Oct. 2008) -- The life of the slave potter Dave unfolds against a backdrop of cruelty, repression, war and unexpected tenderness in this intimate history. Little is known about Dave, whose stunning stoneware vessels are made more exceptional by the fact that he often inscribed verses, usually rhymed couplets, into their wet clay during the era when literacy among blacks was illegal and brutally punished. Driven by the chance discovery that his ancestors had enslaved Dave, Todd traveled to the heart of the antebellum South Carolina pottery industry to draw on local lore, archeological data, slave-era archival records and the famous verses to reconstruct Dave—and his family's—story. What emerges is not so much a definitive biography of Dave as a sweeping tale of the South itself and a touching testament to the artist. Given the paucity of records of Dave's life, much of Todd's account is speculative, with the author filling in the blanks with details taken from slave narratives, oral histories and popular literature of the era, and the book suffers from the author's penchant for imagining events, relationships and even thoughts and feelings on the basis of little documentation.

[Return to table of contents]


---
New Book
Yesteryear in Umu-Akha: History and Evolution of an Igbo Community 1665-1999
By Mazi O. Ojiaku
BookSurge Publishing, 190 pp., ISBN-13: 978-1419678448, October, 2008.

Description from the Publisher:


Yesteryear in Umu-Akha: History and Evolution of an Igbo Community, 1665-1999, is a pioneer study of an Igbo people in the Isuama subcultural group. It is in part in response to the call for the study of Igbo people on the micro scale, that is, at the local, else, subcultural divisional group level. It is believed that studies at this level will facilitate the writing of Igbo history by making much easier the extraction of the traits and traditions common among the various communities or groups, for generalization at the pan-Igbo level. Although a number of such studies have been published lately, none is on the Isuama, despite its uniqueness. Located in Igbo heartland, in eastern Nigeria, Isuama is arguably the most populated subcultural group in Nigeria. The practice of the Osu caste system is prevalent in the area. Isuama dialect of the Igbo language was the first of its kind to be subjected to western scholarship as early as the last quarter of the 18th century. Umu-Akha as a community in the subcultural group has a special appeal as a unit of pre 20th century study because of the great advantage it offers in the understanding of Igbo culture and civilization. Unlike most of its sister communities, it is a constellation of villages with a long history, a common ancestor and under one ruler. Larger than the single village in size and population and possessing a wider range of traits and traditions more representative of its subcultural group, its history bears study; one that offers great opportunity for the extraction of the needed commonalities among the various groups and conveniently generalizable at the pan-Igbo level. The end result is the enrichment of knowledge of Igbo civilization. This book can be used as a text in any institution of higher learning for courses in African Studies, History, Sociology, Religion, Political Science and Comparative Institutions.

[Return to table of contents]


---
New Book
African Diaspora Archaeology
By Christopher C. Fennell.
Society for Historical Archaeology, Paperback, 176 pp., ISBN-13: 978-0813032900, November, 2008.

Description from the Publisher: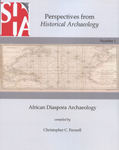 The Society for Historical Archaeology (SHA) has launched a new publication series, entitled "Perspectives from Historical Archaeology," which will provide subject and regional readers on a variety of topics of interest to archaeologists and scholars in related fields. Each volume includes an introduction by the compiler that reviews historical archaeology's work on the topic. "Perspectives" volumes will be available in both perfect bound and pdf formats, and sales proceeds benefit the Society's educational and research missions.

The first of the new "Perspectives" is entitled African Diaspora Archaeology, compiled by Chris Fennell. This publication includes an introduction by Fennell that reviews the field and 23 articles selected from the Historical Archaeology Journal. Including studies from Africa, the Caribbean, South America, and both the northern and southern U.S., this volume provides a fascinating look at African culture, sites, and artifacts and traces the transition of African peoples from the Old World to the New. You can obtain volumes from the "Perspectives" Series online at stores.lulu.com/shabookstore, view an SHA publication brochure, or review a table of contents and abstracts for the book.

[Return to table of contents]


---
New Book
Public Art, Memorials and Atlantic Slavery
Edited by Celeste-Marie Bernier and Judie Newman
Routledge, Hardback, 178 pp., ISBN: 978-0-415-48315-5, January 2009.

Description from the Publisher:

In this collection distinguished American and European scholars, curators and artists discuss major issues concerning the representation and commemoration of slavery, as brought into sharp focus by the 2007 bicentennial of the abolition of the slave trade. Writers consider nineteenth and twentieth century American and European images of African Americans, art installations, photography, literature, sculpture, exhibitions, performances, painting, film and material culture. This is essential reading for historians, cultural critics, art-historians, educationalists and museologists, in America as in Europe, and an important contribution to the understanding of the African diaspora, race, American and British history, heritage tourism, and transatlantic relations. Contributions include previously unpublished interview material with artists and practitioners, and a comprehensive review of the commemorative exhibitions of 2007. Illustrations include images from Louisiana, Maryland, and Virginia, many previously unpublished, in black and white, which challenge previous understandings of the aesthetics of slave representation. This book was published as a special issue of Slavery and Abolition (June 2008). For review copies please contact jessica.moody@tandf.co.uk.

[Return to
table of contents]
---
New Book
Voice of the Leopard: African Secret Societies and Cuba
By Ivor L. Miller
University Press of Mississippi, Caribbean Studies Series, Hardback, 432 pp., ISBN 978-1-934110-83-6, 2009.

Description from the Publisher: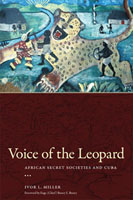 In Voice of the Leopard: African Secret Societies and Cuba, Ivor L. Miller shows how African migrants and their political fraternities played a formative role in the history of Cuba. During the eighteenth and nineteenth centuries, no large kingdoms controlled Nigeria and Cameroon's multilingual Cross River basin. Instead, each settlement had its own lodge of the initiation society called Ékpè, or "leopard," which was the highest indigenous authority. Ékpè lodges ruled local communities while also managing regional and long-distance trade. Cross River Africans, enslaved and forcibly brought to colonial Cuba, reorganized their Ékpè clubs covertly in Havana and Matanzas into a mutual-aid society called Abakuá, which became foundational to Cuba's urban life and music.

Miller's extensive fieldwork in Cuba and West Africa documents ritual languages and practices that survived the Middle Passage and evolved into a unifying charter for transplanted slaves and their successors. To gain deeper understanding of the material, Miller underwent Ékpè initiation rites in Nigeria after ten years' collaboration with Abakuá initiates in Cuba and the United States. He argues that Cuban music, art, and even politics rely on complexities of these African-inspired codes of conduct and leadership. Voice of the Leopard is an unprecedented tracing of an African title-society to its Caribbean incarnation, which has deeply influenced Cuba's creative energy and popular consciousness.

[Return to table of contents]


---
New Book
The Changing Worlds of Atlantic Africa: Essays in Honor of Robin Law
Edited by Toyin Falola and Matt D. Childs
Carolina Academic Press, 536 pp., ISBN-13: 978-1594605949, March 2009.

Description from the Publisher: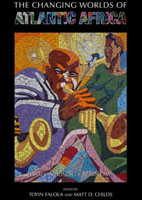 Robin Law represents the best of the generation that emerged during one of the most eventful and exciting periods in African history and historiography. This book offers an assessment of his scholarship, most notably as an historian of Africa his work in pre-colonial West African history, his methodological approaches to African history; his scholarship on transatlantic slavery in particular; and his work on diasporic topics and the study of changing identities produced by Atlantic slavery. The book supplies an ongoing dialogue with the waves of scholarship stimulated by the work of Robin Law, by a remarkable cast of scholars who occupy the leading role in their areas of specialization.

Contents include: Part I, Empires, Politics, and Power; Chapter 1 Empires and Their Peripheries: A Case of Oyo and the Northern Yoruba, Aribidesi Usman; Chapter 2 The Economic Significance of Inland Coastal Fishing in Seventeenth-Century Lagos, Sandra T. Barnes; Chapter 3 Trade and Polity in East Africa: Re-Examining Elite Strategies for Acquiring Power, Chapurukha M. Kusimba and Rahul C. Oka; Chapter 4 The Lessons of the Rawlinson Correspondence, David Henige; Chapter 5 The Rumor of the Human Sacrifice of Two Hundred Girls by Asantehene [King] Mensa Bonsu in 1881–82 and its Consequent Colonial Policy Implications and African Responses, Kwabena O. Akurang-Parry; Chapter 6 Colonial Environment Policies, Subsistence Strategies and Regional Politics in the Middle Senegal Valley, Alioune Deme; Part II, Commercial Transitions in West Africa; Chapter 7 The State as Help or Hindrance to Market-Led Economic Growth:West Africa in the Era of "Legitimate Commerce", Gareth Austin; Chapter 8 The Economic Impact of the 1807 British Abolition of the Transatlantic Slave Trade, Joseph E. Inikori; Chapter 9 British Abolitionist Policy on the Ground in West Africa in the Mid-Nineteenth Century, Silke Strickrodt Chapter 10 A Lagos Merchant and His Money: I. B.Williams, 1846–1925, A. G. Hopkins; Part III, Slavery and the Atlantic Slave Trade; Chapter 11 From a Port of the Slave Trade to an Urban Community: Robin Law and the History of Ouidah, Elisée Soumonni; Chapter 12 From "Constitutional" and "Northern" Factors to Ethnic/Slave Uprising: Ile-Ife, 1800–1854, Olatunji Ojo; Chapter 13 Transatlantic Slave Trade and Endogenous Technological Backwardness in the Bight of Benin Region: An Archaeological Consideration, Obarè Bagodo; Chapter 14 In the Chains of the Past: The Transatlantic Slave Trade in Ghanaian Historiography, Ella Keren; Chapter 15 From Obscurity to Notoriety: Cuban Slave Merchants, and the Atlantic World, José Guadalupe Ortega; Part IV, Atlantic Identities: West African and the Diaspora; Chapter 16 The Kings of Dahomey and the Invention of Ancestral Asen, Edna G. Bay; Chapter 17 The Hula "Problem": Ethnicity on the Pre-Colonial Slave Coast, Luis Nicolau Parés; Chapter 18 Diasporan Voices of the African Past: James Albert Ukawsaw Gronniosaw, Quobna Ottobah Cugoano, Olaudah Equiano, and Ignatius Sancho as Sources of African History, Maurice Jackson; Chapter 19 Speculations on the African Origins of Venture Smith, Paul E. Lovejoy; Chapter 20 Domingos Pereira Sodré, a Nagô Priest in Nineteenth-Century Bahia, João José Reis; Part V, West Africa and the Challenges of the Twentieth Century; Chapter 21 Mules or Couriers: The Role of Nigerian Drug Couriers in the International Drug Trade, Axel Klein; Chapter 22 Shell-BP and the Nigerian Civil War, Phia Steyn; Chapter 23 Asante, Apagyafie and President Kufuor of Ghana: A Historical Interpretation, T.C. McCaskie; Chapter 24 After Slavery, What Next? Productive Relations in Early Twentieth-Century Krepe, and Beyond, Lynne Brydon.

[Return to table of contents]


---
New Film
Afro-Iranian Lives
By Dr. Behnaz A. Mirzai
(DVD, English, color, 2007, 46 min).

Description from the Publisher: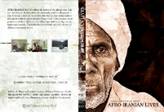 Afro-Iranian Lives is a documentary produced and directed by Dr. Behnaz Mirzai. Born and raised in Iran, Mirzai moved to Canada in 1997, where she studied slavery and the African Diaspora in Iran. Since then, she has conducted extensive research in European and Iranian archives, fieldwork and interviews in Iran, and published numerous academic articles resulting in this documentary. The movie explores the history of the African slave trade as well as African cultural tradition in Iran, and pays particular attention to socio-economic activities, performances and rituals of the descendants of African slaves in rural and urban communities in the provinces of Sistan va Baluchistan, Hurmuzgan, and Khuzestan. Mirzai's aim was to visualize the lives of Afro-Iranians, who were widely scattered throughout southern regions along the Persian Gulf, and at the same time could preserve and blend African cultural heritage with local religious and traditional elements. By producing this documentary, she intended to demonstrate both the diversity of Iranian society as well as the reconstruction of a new identity of African communities in Iran.

"A fascinating documentary on a fascinating subject. Afro-Iranian culture has been largely neglected by both black diasporic studies and Middle Eastern studies, but no longer. Behnaz Mirzai's film explains the historical background of Afro-Iranian culture, originally a legacy of the slave trade, and then proceeds to show us some of its intimate and personal aspects, including the startling zar possession ceremonies." -- Dr. Barry Keith Grant, Professor of Film Studies and Popular Culture, Brock University.

[Return to table of contents]


---
New Exhibit
No Roads Lead to Buxton
African American Museum of Iowa, through December, 2009
55 12th Ave. S.E., Cedar Rapids Iowa 52401, 877-526-1863, http://www.blackiowa.org/

Description from the Museum:


This exhibit chronicles the history of a small Iowa coal town that was touted as a "Black man's utopia" because of its integration and opportunity for African Americans in the early twentieth century. Buxton, Iowa was founded in 1900, and at its peak had as many as 6,000 residents, the majority of whom were African American. The Consolidation Coal Company, a subsidiary of the Chicago and North Western Railroad (CNW was purchased by Union Pacific in 1995), in Monroe County north of Albia used the town as a base of operations for its pit mines.

The story of Buxton diverges from what one might expect of a small town with a high population of African Americans in the early 1900's. Rather than segregation, integration and opportunity mark the history of this remarkable town. One historian noted, "In Buxton, there were African American doctors, dentists, druggists, lawyers, mine engineers, music teachers, school teachers, school principals, merchants, farm owners, newspaper editors, and ministers, in addition to railroad workers, coal miners, midwives, cooks, seamstresses, farmers, hair dressers, teamsters, and blacksmiths. African Americans were active members of the United Mine Workers of America union . . . . Among Buxton's African American population were veterans of the U.S. Army."

The union insisted that African American members be paid the same rate as whites, which contributed to the prosperity of the town. Life was so much better for African Americans in Buxton than, by comparison, most places in the United States, that the Southern Workman, a journal published by the Hampton Institute of Virginia, called it "The Black Man's Utopia." The Consolidation Coal Company abandoned the town in the early 1920's. Many of the African Americans who lived in Buxton moved to cities across Iowa, such as Des Moines, Waterloo, Davenport, and Cedar Rapids. These people had become accustomed to decent wages, opportunity, and integration, and they became an important part of Iowa's African American middle class, taking pro-union sentiments into new industries and spreading organized labor. Many also became prominent in social circles, business, and civil rights organizations.

The exhibit presents results from archaeological investigations undertaken by Iowa State University at the Buxton townsite in 1980-1982. That research project also provided information for the townsite to be successfully nominated to the National Register of Historic Places, and resulted in the book Exploring Buried Buxton: Archaeology of an Abandoned Iowa Coal Mining Town with a Large Black Population, by David M. Gradwohl and Nancy M. Osborn (Iowa State University Press 1984; paperback edition 1990).

[Return to table of contents]


---
94th Annual ASALH Convention
Cincinnati, Ohio
September 30 to October 4, 2009.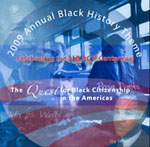 The Association for the Study of African American Life and History (ASALH) is soliciting papers for its 94th Annual Conference. The conference theme, "The Quest for Black Citizenship in the Americas," foregrounds various concepts of citizenship. A century ago, an interracial group of Americans joined together and formed the National Association for the Advancement of Colored People (NAACP). Two generations after emancipation, a tide of racism had betrayed the promise of first-class citizenship for African Americans, which reflected an ongoing struggle for civil rights throughout the Americas.

Conference submissions are encouraged that address the origins, evolution, and implications of citizenship in the African Diaspora, particularly in the Caribbean Islands, Latin America, and the United States. Though panels for alternate topics will be gladly received, preference will be given to those submissions that engage broad and varied aspects of the conference theme.

ASALH invites scholars from all disciplines to present research on African and African American life, history, thought, and culture from all parts of the Diaspora. Individual papers are welcome; however, multi-paper panels are preferred. As contemporary landscapes shift in national and international politics, we look forward to these important and necessary discussions about complex issues of citizenship -- past, present, and future -- for people of African descent.

The deadline for submissions is April 30, 2009. All proposals must be submitted electronically to ASALH. For information on how to make electronic submissions, please click here, or contact Academic Program Chair, Stephanie Y. Evans, at contact@professorevans.com.

[Return to table of contents]


---
Charting New Courses in the
History of Slavery and Emancipation
Long Beach, Mississippi
March 4 to 6, 2010.
The Center for the Study of the Gulf South at The University of Southern Mississippi and The Department of History at The University of South Alabama announce a conference on emerging trends in the historiography of slavery in the Americas and Caribbean. We invite proposals (300-500 words) for individual papers and panels that evaluate the existing literature and explore subjects that previous scholars have neglected. Suggested topics include, but are not limited to, the following: internal and international slave trades; comparative or transnational approaches to slavery; the influence of gender on slavery; emancipation and manumission; and industrial or urban slavery. Ira Berlin, Distinguished University Professor at the University of Maryland, College Park, and Mark M. Smith, Carolina Distinguished Professor of History at the University of South Carolina will deliver keynote addresses discussing how historians' understanding of slavery has changed in the decade since the publication of Berlin's landmark Many Thousands Gone. All papers will be considered for publication in the conference's refereed proceedings.

The conference will be held at The University of Southern Mississippi's beach front Campus in Long Beach, Mississippi, on March 4-6, 2010. Additional information on hotels, flights, and local attractions will be posted on the Center for the Study of the Gulf South website in the coming months (www.usm.edu/history/gcsouth.php). Submissions should be sent to Dr. Max Grivno, Department of History, The University of Southern Mississippi, Hattiesburg, MS 39406. The deadline for submissions is August 31, 2009.

[Return to table of contents]


---
Forming Nations, Reforming Empires:
Atlantic Polities in the Long Eighteenth Century
New York City, February 26-27, 2010.
The Atlantic History program conference winter of 2010, "Forming Nations, Reforming Empires: Atlantic Polities in the Long Eighteenth Century." This conference will discuss the ways in which people and polities from the Americas, Europe, and Africa assumed, legitimized, rejected and interacted with various forms of authority in the 'long eighteenth century.' This period is typically characterized by the dissolution of Atlantic Empires combined with the emergence of the nation state. Yet, historians have begun to argue that even as nation states began to emerge in the colonial Atlantic, Empires continued to thrive, reconstructing themselves in the face of changing notions of sovereignty, freedom and territoriality. This conference seeks to explore the affinities, groups and networks that were important to peoples' thinking and acting politically and examine the ways that nations and empires coexisted and came into conflict during the period of the 'long eighteenth century.'

Keeping in mind that the options for "acting like a state" were not simply national or imperial, we invite proposals from well-established and newer scholars, working on any aspect of the experience and mechanisms of authority in the "long eighteenth century Atlantic world," understood in its broadest sense and reaching across disciplinary boundaries. Topics might include: Collective memories and origin myths about the forming of nations, extra-national and supranational bodies, citizenship and subjecthood, migration; State-knowledge formation; law, legal spaces, jurisdiction; Consumption, material culture, arts, commodity frontiers/exchange, commodity trade, trade networks; Political economy, Authority and the private sphere; Inter-state interactions and actors; Politics in Africa, North and South America, informal authorities; Impositions and experiences of disciplinary regimes (e.g, slave codes, master and servant law, crime and punishment); Structures of religious authority; Wars and violence.

Please send submissions to atlanticconf2010@nyu.edu. Include a 200-300 word abstract and two-page C.V. Some funds may be available to defray transportation costs for graduate student presenters. Applications will begin being reviewed on June 1, 2009. The conference will be held in New York City on February 26-27, 2010. If you have inquiries please contact: Anelise Shrout, Atlantic World History, New York University, ahs4@nyu.edu.

[Return to
table of contents]
---
Tales of Slavery: Narratives of Slavery,
the Slave Trade and Enslavement in Africa
University of Toronto, May 20 to 23, 2009.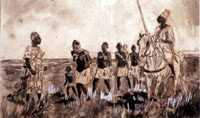 This conference is part of a larger project to collect African sources, and particularly, slave voices, for the African slave trade. It began with three pairs of scholars. In the United States, historians Sandra Greene from Cornell and Carolyn Brown from Rutgers wanted sources they could provide for students wanting to know how Africans experienced slavery and the slave trade. Independently, poet Kofi Anyidoho from Ghana and historian Ibrahima Thioub from Senegal began searching ways to access African memories. Finally, Historian Martin Klein from Toronto and anthropologist Alice Bellagamba from Milan, were seeking ways to access the slave voice.

The export of men, women and children from Africa to the America lasted over four hundred years and touched most communities in Africa, directly or indirectly. We now know a great deal about this trade: its gender and age composition, the ways in which individuals and communities responded to the trade, the extent to which warfare, kidnapping, legal mechanisms, economic processes and religious institutions generated a pool of people to be bought and sold. We know about resistance, the formation of slave-trading states and the increased use of slaves within Africa. We have some autobiographical accounts by those who were literate or achieved literacy after their capture, but these are few. Most of the sources used to write the history of slavery in Africa are European, but the memories of the external and internal slave trade remain and are embedded in African ritual, song, and memory.

This is the second conference held of the topic. The first was held in Bellagio, Italy in September 2007 and was limited to West and Northwest Africa. The Toronto conference deals with the whole of Africa and all periods up to the present. Many of the papers are based on interviews done in different parts of Africa. Others are slave narratives, some culled from mission archives and some from rare publications. Some narratives come from European consular records or from the British Navy's anti-slavery squadron. A number of papers are based on court records, both testimonies of former slaves in slave trading cases and cases involving marriage and child custody brought by former slaves. Several papers look at witchcraft belief and spirit possession at prisms through we can see the impact of the slave experience. A Canadian historian will discuss Arabic letters between the slave agent of a Saharan commercial enterprise and his owners. Others explore proverbs, folk tales, songs and praise poems. Several explore literary representations of slavery. Novelists Lawrence Hill, Manu Herbstein and Yvette Christianse will discuss how novelists re-create past slaveries.

The conference will be open to all interested in participating. For a list of abstracts, for information about registration, and for the program, interested persons are advised to consult http://www.yorku.ca/tubman/ConferencesWorkshops/Talesofslavery_En/index.html

Papers and source materials are being posted on the web-site. Access to the papers and documents is limited to those registered for the conference. For further information, write Martin Klein at martin.klein@utoronto.ca or Shabina Moheebulla at shabina.moheebulla@utoronto.ca.

[Return to table of contents]


---
Freedom Trails at the Crossroads:
Paths to Telling the Underground Railroad Story
through History, Teaching,and Technology
Indianapolis, September 16 to 19, 2009.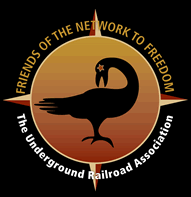 The Friends of the Network to Freedom Association invites proposals for its upcoming annual conference. Taking a cue from our host city, Indianapolis, which is referred to as the "Crossroads of America," this year's conference theme is "Freedom Trails at the Crossroads: Paths to Telling the Underground Railroad Story through History, Teaching, and Technology."

The conference will explore the Underground Railroad as a meeting point or a zone of contact in which cultures, geographies, regions, races, ethnicities, religious and political ideologies met and interacted. In addition to exploring past connections, the conference also seeks to explore ways in which present day people interested in the story of the Underground Railroad transcend local histories and make connections to a larger national story with global significance.

The Friends of the Network to Freedom Association welcomes proposals from a wide variety of academic, public, and community partners and interested Underground Railroad researchers. However, the conference program committee gives preference to session proposals that address the specific conference theme. Presentation topics can include but are not limited to: Conflicts of cultures and ideologies on the Underground Railroad; State, interstate, and international travel connections on the Underground Railroad; Evaluating your local Underground Railroad sites, facilities, and programs; Religious and political support and opposition to Underground Railroad activity; Modes of transportation (including maritime travel) used in the Underground Railroad; The Underground Railroad in today's American history curriculum; Technologies and databases as a way of documenting, analyzing, preserving, and interpreting slavery and the Underground Railroad; Myths and realities -- evaluating and re-evaluating definitions and histories of the Underground Railroad.

Submission Procedure, must be done online. Proposals can be submitted for (1) panels up to three individuals and a moderator on a particular theme or topic or (2) individual 20 minute paper presentations. Conference applications can be completed and submitted online from the Friends Association website, www.UGRfriends.org. Deadline for receipt of proposals: April 30, 2009. All proposals should include: A complete mailing address, email, phone number and affiliations (if any) for each participant; A 500 word abstract for the complete session and 250 word abstract for individual submissions; and a 250 word biographical sketch for each participant. Registration fee for presenters will be waived. Presenters are responsible for their own conference travel, lodging, transportation, and meals. Accepted presenters can expect to receive notification by June 1, 2009. Contact: Phone: 502-863-2203, Fax: 502-863-2231, E-mail: info@ugrfriends.org. Friends of the Network to Freedom Association, P. O. Box 13487, Lexington, KY 40583-3487.

[Return to table of contents]


---
Unfree Labor and the Atlantic Empires
Amsterdam, Summer 2010.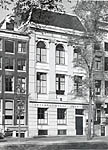 Essay submissions are requested for a conference and potential publication in an edited volume on unfree labor and the Atlantic Empires. The conference is tentatively scheduled for late May or early June of 2010 at the Institute of Social History in Amsterdam. The volume is under contract with Brill Academic Publishers (Leiden and Boston) in their Atlantic Series under the working title: Building the Atlantic Empires: Unfree Labor, the State, and the Rise of Global Capitalism, 1500-1945.

The conference organizers and volume editors are soliciting original essays on unfree labor in global settings influenced by or directly administered by the Atlantic empires of Spain, Portugal, England, France, and Holland (work on other imperial states will be considered). The purpose of the conference and edited volume is to explore the states' roles as critical agents in mobilizing, deploying, and disciplining unfree labor in the pursuit of empire in such venues as the construction of public and defense works, military and naval service, the exploitation of state-owned resources, and the recruitment of coerced laborers for private enterprise.

A second purpose of the conference and edited volume is to examine the intersections of various historiographic fields. Atlantic history, in particular, has reached a moment of introspection and reassessment as scholars probe its range and limits as a conceptual framework. Some have begun to question when, if ever, the Atlantic was a coherent whole, whether its history is old imperial history in a new guise, or whether its practitioners have achieved the intregrative vision of Atlantic processes and connections that they claim. Thus, the geographical and chronological sweep of the conference and edited volume is purposely broad in an effort to encourage the interrogation of the many boundaries that have shaped the fields of Atlantic , imperial, colonial, and national histories. The organizers also see the conference as an opportunity to increase interaction and bridge some of the methodological and conceptual divides among scholars of Atlantic empires who focus on economic and labor history and those who focus on cultural studies of empire through such themes as race, ethnicity, gender, representation, and identity. We see both the conference and the edited volume as spaces for dialogue and collaboration that can situate the resort to unfree labor by the Atlantic empires in a global context and move the studies of labor, empire, and the Atlantic world in new and fruitful directions.

Possible topics might include but are not limited to the following: the historical relationship between early modern and modern empires in their mobilization and deployment of unfree labor; economic, political, social, and cultural rationales for state reliance on unfree labor in specific historical moments i.e. before and after the abolition of slavery; the effects of the enslavement of Africans in the Atlantic world on other forms of coerced labor; the collaboration and/or interpenetration of state and private interests in recruiting and deploying unfree labor; definitions and representations of free and unfree labor in specific settings and over time by states, employers, and workers themselves; the material experiences of coerced workers in state employ; state-building through the use of unfree labor; the role of laws, codes, treaties etc. in shaping states' access to and deployment of unfree labor; critical assessments of the intersections of the fields suggested above.

Prospective participants are invited to send a 500-word abstract and brief cv with their current contact information by May 10, 2009, preferably by email, to the organizers and editors: Dr. John Donoghue, Department of History, Loyola University, Chicago, Illinois, jdonoghue@luc.edu; Dr. Evelyn Powell Jennings, Department of History, St. Lawrence University, Canton, New York, ejennings@stlawu.edu. More detailed information on the conference and edited volume will be forthcoming.

[Return to table of contents]


---
Slaving Paths: Rebuilding and Rethinking the Atlantic Worlds
American Historical Association Meeting
San Diego, January 7 to 10, 2010.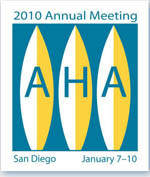 A multi-session workshop entitled "Slaving Paths: Rebuilding and Rethinking the Atlantic Worlds" will be held in January 2010 at the American Historical Association Meeting in San Diego. Thia workshop will be a great opportunity to discuss comparative aspects of slavery and the slave trade in the Atlantic world (North, South, anglophone, lusophone, francophone, etc). The panels, mixing scholars working on Africa, the Americas and Europe, will follow the pre-circulated format; the papers will be available for download in December at the AHA website. Panel themes include: (1) North and South: comparative perspectives on slavery and abolition in Brazil and the United States; (2) Enslaved Africans and Commodities During the Era of the Trans-Atlantic Slave Trade; (3) Atlantic Images: Representations of Slavery and Enslaved Africans; (4) Mirages of Freedom in Atlantic Post-Slave Societies; (5) Slavery, Migration and Resistance: Atlantic Perspectives and Interactions; (6) The Root: Redrawing the Boundaries of Freedom; (7) Enslaved Africans and Creoles: Reassessing Identities and Interactions; (8) Gender, Family and Race in the British and French Caribbean. Contact: Ana Lucia Araujo, Assistant Professor, Howard University, Department of History, Frederick Douglass Memorial Hall, 2441 6th Street N.W., Room 302, Washington D.C., United States 20059.

[Return to table of contents]


---
Book Review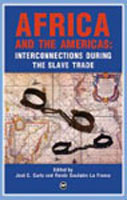 José C. Curto and Renée Soulodre-LaFrance. Africa and the Americas: Interconnections during the Slave Trade. Trenton, NJ: Africa World Press, ISBN 1-59221-271-9 (hardcover), 1-59221-272-7 (paperback), 338 pp., 2005.

Reviewed for the African Diaspora Archaeology Newsletter by Beatriz G. Mamigonian, Professor of History, Universidade Federal de Santa Catarina (Brazil).



The collection Africa and the Americas: Interconnections during the Slave Trade stems from a conference held at York University in October 2000. It testifies to the fruitful dialogue among specialists of Africa and the Americas established through the efforts of Paul Lovejoy and his associates in the Nigerian Hinterland Project, now Harriet Tubman Institute for Research on the Global Migrations of African Peoples.[1]

Editors José Curto and Renée Soulodre-LaFrance introduce the collection by asserting its original contribution to the reconceptualization of Atlantic History, a field that according to them suffered from the Eurocentrism embedded in one of its most influential propositions, and from limitations in the ones that acknowledged Africa's central role in the Atlantic.[2] Unlike the one-way flow in Thornton's classic book, the editors wanted this collection to stress a multi-directional flow of people, products, and ideas, not only from Africa to the Americas, but also back to Africa. And while acknowledging Gilroy's commitment to the idea of interconnections between Africa and the Americas, they rightly stress the need to document those interconnections prior to 1850 and in the South Atlantic. The book is therefore framed to explore "the circuitous linkages between Africa and the Americas during the era of the slave trade," and aims at providing "a refreshing statement on the state of the scholarship in the field, a road map for future research, and an integrative model for studying the Atlantic world in all of its complexity and fluidity" (p. 7). The emphasis on Brazil (eight out of twelve essays) stems from the conference itself and accounts for imbalance if one claims to be dealing with the whole of Atlantic history. Despite the conceptual gap, the focus on the peculiar dynamic and unique features of the Portuguese South Atlantic strengthened the collection's demonstration of a complex approach to the theme of trans-oceanic connections. To the editors' credit, the remaining essays, while dealing with other regions of the African Diaspora in the Americas entertain a close dialogue with the central questions addressed in the collection: cultural transformations, negotiations of authority and the social nexus of spiritual or religious practices.

The first essay, an assessment of the volume of the Atlantic slave trade conducted by the major carriers (British, Portuguese, French, Dutch, Spanish, North American and Scandinavian) prepared by David Eltis, Stephen Berendt and David Richardson with the records of the Transatlantic Slave Trade Database, has been outdated since their own new research, conducted in collaboration with Brazilian scholars has filled gaps and resulted in the fuller documentation of Portuguese voyages, particularly prior to the nineteenth century.[3] Some points should not be lost, however. It is well known that Brazil received nearly 40 percent of all Africans brought forcibly through the Atlantic during the slave trade era. Eltis, Berendt and Richardson stress that the fact that the Portuguese conducted the slave trade from Brazil resulted in shorter voyages, cheaper slaves for Brazilian plantations, and the employment of African slaves in non-export economic activities. The other feature of the Portuguese slave trade was that over time the ties between regions economically connected by the trade became also social and cultural. Such was the case for Rio de Janeiro and Angola, Bahia and the Slave Coast, and would have been the case for Rio de Janeiro and Mozambique had the slave trade lasted longer.

The presence of "Mozambique" slaves in Brazil and the political connections between Mozambique and Brazil are addressed by Edward Alpers and José Capela respectively. In both cases, the evidence exposed is significant and had remained obscured by the focus on the links between Brazil and West or West-Central Africa. A relatively late development, the slave route that brought enslaved men, women and children from East Africa to Brazil started in the late eighteenth century and flourished in the next half-century, facilitated by the reorientation of trade and administrative flows once the Portuguese capital moved to Rio de Janeiro in 1808, and by the geography of British slave trade suppression. Rejecting the often-opposed concepts of creolization and African retentions, Alpers seeks to gather evidence for a study of the cultural transformations that people from East Africa lived, from enslavement to transportation, to adaptation in the New World, that led them to identify themselves more generally as "Mozambique", "Inhambane", or "Quelimane", to remain "Macua" or "Mucena" or else to blend into the population of African descent. José Capela's discussion of the long-standing political links between Brazil and Mozambique addresses the instability of political authority at the time the Portuguese court sat in Rio de Janeiro, evokes the adaptation of liberal ideas among slave traders and administrators in Mozambique, and discusses how they envisioned breaking-up with Portugal and establishing allegiance to Brazil, seen as the only independent nation to defend the slave trade against British abolitionist policies.

Dale Graden's essay on African responses to the abolition of the Brazilian slave trade in 1850 and to early abolitionist discourse picks up the reactions to the illegal slave trade and its abolition from the other side of the Atlantic and of the social spectrum. He gathered evidence of unrest among African slaves and liberated Africans in Bahia from 1850 to 1865, aiming to prove that, by giving a hard time to masters and government officials, Africans were protagonists of the changes that took place in those years: the prohibition and repression of the illegal slave trade (1850) and the final emancipation of the liberated Africans (1864). As engaging as this argument might be, Graden does not present sufficient evidence to prove it, and misreads some of it to present instances of individual resistance, or collective forms such as Candomblé as attacks on the institution of slavery, which they clearly were not.

African agency is an underlying theme in this collection, like in most recent literature on the African Diaspora. Here, it takes the shape of different approaches to the question of authority and hierarchy among Africans in the Americas. The essay on the organizations of urban laborers called "cantos" (corners) in nineteenth-century Bahia by João José Reis is a case in point. He discusses the extraordinary organization established by African slaves and freedmen in Salvador who handled all the transportation of goods, large and small, in the harbor city. The "cantos" that corresponded to sectors of the city were groups with an internal hierarchy and rules of conduct. Reis demonstrates that, as the century progressed, more police control bore over these organizations, and more creole individuals joined in. The existence of "cantos" constitute very significant proof of African labor organization in nineteenth-century Brazil, of the type that organized a strike that paralyzed Salvador in 1857, and helps explain the dialectic between African agency and social and racial tensions resulting in repression of African-led activities.

Hierarchy and authority within collective organizations are also addressed by Jane Landers and Elizabeth Kiddy in their essays on maroon societies in the Americas and black brotherhoods in Brazil respectively. Both also deal with the interactions among Africans of different origins and between Africans and creoles in their reconstruction of identities and adjustment to (or rejection of) the societies at large. Landers uses relatively well-documented cases of maroon communities in Spanish America and Brazil to delve into the scant evidence about their ethnic composition and their internal criteria to legitimize leadership. She finds that the maroons settlements of 16th century Ecuador, and 17th century Colombia, New Spain, Spanish Florida and Brazil were multi-ethnic communities, generally ruled by African-born men who claimed seniority, religious power, boasted military feats and had family or corporate connections. Landers tried to explain those cases through Igor Kopitoff's frontier thesis, that addresses the reproduction of African societies and internal hierarchy in frontier regions, rightly considering America a frontier case, but were constrained by the fragile sources to make more precise connections across the Atlantic.[4] The same theoretical approach was adopted by Elizabeth Kiddy with less success. The variation in the composition of the slave and free black population throughout Brazil and across time prevents any meaningful generalization about the associations and rivalries that guided the founding of brotherhoods, and their attraction of followers. Moreover, her description of the internal hierarchies of brotherhoods of the Rosary of Blacks in Mariana, Minas Gerais and Recife, Pernambuco; and of Saint Elesbão and Saint Ephigenia in Rio de Janeiro lacks analytical power once the organizations are disconnected from the local social and historical context in which each one existed. It is clear that a king or queen of Congo negotiated African identities in the process of asserting authority over others within a brotherhood, for example, but the reader is left without a clear sense of whether the meanings attributed to those posts had real parallels in Africa.

Luis Nicolau Parés, Monica Schuler and Terry Rey address, in refined ways, the transformations and social implications of spiritual and religious practices that crossed the Atlantic. Parés sets out in a quest for the origins of the sea and thunder voodoo cults that are part of the Jeje pantheon, often alongside orisha deities in Bahia. Through travelers' accounts and anthropological inquiry, he traces their separate development in the Gbe-speaking region of West Africa and their transformation and incorporation in Bahian Candomblé. Monica Schuler gathers an overwhelming number of narratives of astral and aquatic spiritual journeys among slaves, liberated Africans and their descendants in the British Caribbean and carefully weaves interpretation of those experiences as reactions to the trauma of the slave trade and slavery, associated with illness and death, from which the only escape was the spiritual return to Africa. Terry Rey addresses the Kongolese influences in the cults professed by some of the "rebel prophets" of the Haitian Revolution. He shows how the Catholic cult of saints and the Kongolese cult of ancestors, merged in the religion professed in the Kongo region since the fifteenth century, appear in the way rebel prophets Makandal, Macaya, and Romaine-la-Prophétesse established spiritual authority over a predominantly West-Central African population, and inspired their resistance.

Elisée Soumonni's essay deals with the fascinating and often-revisited topic of the Afro-Brazilian communities in West Africa. His particular focus here is on a comparison of the conditions for their development in Ouidah and Lagos, rendered very different by the local policies regarding the continuation of the slave trade.

Finally, Colleen Kriger's essay "The Conundrum of Culture in Atlantic History" serves in a way as a preliminary conclusion and as a research agenda, challenging African historians to approach culture in a more dynamic way, and to account for internal changes related to the developments in the Atlantic face.

The book has a useful glossary, an extensive bibliography and an index which will prove very good reference for future research inspired by the essays in this collection. It offers creative ways at approaching the history of the African Diaspora, and interpreting the vast yet uneven array of documentary, material and oral sources. While no essay makes use of archeological artifacts or material record alone, they are incorporated in the analyses, as in Jane Landers' interpretation of the Mose community, in Soumonni's use of the architecture of Brazilian returnees, in Nicolau Parés' anthropological approach to the "jeje" cults, in Edward Alpers' use of scarifications to identify individuals from East Africa. Nevertheless, I believe the essays demonstrate a good range of approaches taken by African Diaspora scholars to issues of culture and African agency, which in turn should help to leave the dilemma over creolization or African retentions behind.

Notes

1. Other collections stemming from conferences held at York on related topics and from a similar African-centered view of the diaspora include: Paul Lovejoy, ed., Identity in the Shadow of Slavery, London: Continuum, 2000; Paul Lovejoy and David V. Trotman, eds., Trans-Atlantic Dimensions of Ethnicity in the African Diaspora, London: Continuum, 2003; José Curto and Paul Lovejoy, eds. Enslaving Connections: Changing Cultures of Africa and Brazil during the Era of Slavery, Amherst, NY: Humanity Books, 2004; and José Curto, ed., Enslaving Spirits: The Portuguese Brazilian Alcohol Trade at Luanda and its Hinterland, c. 1550-1830, Leiden and Boston: Brill Academic Publishers, 2004.

2. Bernard Bailyn, "The Idea of Atlantic History," Itinerario 20 (1996): 19-44; John Thornton, Africa and Africans in the Making of the Atlantic World, 1400-1800, 2nd ed., Cambridge: Cambridge University Press, 1998; Paul Gilroy, The Black Atlantic: Modernity and Double Consciousness, Cambridge, Mass.: Harvard University Press, 1993.

3. David Eltis, Stephen Berendt, David Richardson, and Herbert Klein, The Transatlantic Slave Trade: A Database on CD-ROM, New York: Cambridge University Press, 1999. The revised version is online at www.slavevoyages.org

4. Igor Kopitoff, "The Internal African Frontier: The Making of African Political Culture," in Igor Kopitoff (ed.), The African Frontier: The Reproduction of Traditional African Societies. Bloomington: Indiana University Press, 1987, pp. 3-83.

[Return to table of contents]


---
Book Review

Joost Fontein, The Silence of Great Zimbabwe: Contested Landscapes and the Power of Heritage. New York: UCL Press (dist. by Left Coast Press, Walnut Creek, CA), 2006, 264 pp., $34.95 (paper) ISBN 978-1-59874-221-3, $89.00 (cloth) ISBN 978-1-59874-220-6.

Reviewed for the African Diaspora Archaeology Newsletter by Neil L. Norman, Ph.D., College of William and Mary



Almost all metrics, used to measure strife and human suffering, indicate times are very difficult in Zimbabwe. In the past year, reporters from the The New York Times and The Guardian have documented "super-hyper-inflation" with percentages in the millions, outbreaks of Cholera, and political unrest associated with widespread accusations of voting irregularities in favor of long-time president and elder of the dominant Zimbabwe African National Union-Patriotic Front (ZANU-PF) party Robert Mugabe. Just as an uneasy power-sharing agreement began to take hold between ZANU-PF and the main opposition party Movement for Democratic Change (MDC), the MDC leader Morgan Tsvangirai was severely injured and his wife killed in a massive car accident near Harare (McGreal 2009). Accounts of political turmoil describing Zimbabwe are plentiful in the popular media. Likewise, academic paths leading to Zimbabwe are well-worn by researchers investigating major political and economic restructuring and related issues of regional unrest. The narratives of such events often focus on the action of colossal figures such as Mugabe and Tsvangirai and the concentric waves of political power and intrigue radiating around them. In a similar fashion, the iconic archaeological site of Great Zimbabwe, from which the modern state derives its name, has most often been chronicled in terms of its importance to early international trading networks and the impressive wealth that pooled in elite areas of the site as well as pejorative -- and now debunked -- arguments that groups from outside of sub-Saharan Arica constructed and managed the site. In The Silence of Great Zimbabwe: Contested Landscapes and the Power of Heritage, Joost Fontein attempts to shift the investigative gaze away from the actions of national political figures and away from regional and trans-regional political economies to an intensely local level. This, he accomplishes through rendering a local history of Great Zimbabwe that documents how local Shona speaking communities (i.e., the Nemanwa, Charumbira, Mugabe clans) living near the site "construct" it as a font of historical memory and a politicized landscape around which authority is contested.

The engagingly written monograph is a revised version of Fontein's dissertation, which was supervised by Jeanne Cannizzo. Fontein conducted research for the project between 2000 and 2004 and focused his study in the area immediately surrounding the site of Great Zimbabwe located in the central/southeastern region of the state of Zimbabwe. As part of the study, Footein conducted interviews with 70 people of whom 20 were established masvikiro, or religious specialists who claimed to have spirits occasionally possess them. Not surprisingly, masvikiro figure prominently, as will be explored below, in political discourses regarding ancestors. Fontein supplements solid fieldwork with archival research in both Zimbabwe and European archives. His stated goal for the project was to position himself between the debates and discussions among the Nemanwa, Charumbira, and Mugabe clans, who all claim ownership or direct affinity to Great Zimbabwe. However, he found himself embroiled in the politics of the Great Zimbabwe, specifically local debates over conflicting narratives of the past.

Recent accounts of Great Zimbabwe pro forma addresses several generations of wholly uncomplimentary and at times blatantly racist characterizations that focused on its ancient foreign -- most often white -- origins. In Chapter 1, Footein nimbly, albeit briefly, summarizes what he describes as the "Zimbabwe Controversy" or a "Cavalcade of Fact and Fantasy" and points the reader to a much broader body of scholarship addressing issues of origins. After the historiographical summary, Fontein develops the argument that as a result of the European Enlightenment, a linear and progressive perspective of time and the past became embodied in the development of the modern humanities and social sciences. He argues that archaeology and history enact "disembedding mechanisms" to appropriate knowledge of the past, through claims to "professionalism" and "objectivity," and in effect, marginalize other ways of perceiving the past through a sense of place, the body, memory, etc. Fontein suggests that given the long history of colonial and racist renderings of Great Zimbabwe, where the existence of a local African past was often denied, it is justifiable for trained archaeologists to use claims to "science" and "objectivity to debase biased constructions of the past. Yet far from simply debating and deconstructing documentary artifacts of the colonial past, Fontein frames his exploration in the present in terms of how the related enterprises of managing Great Zimbabwe and the production knowledge regarding it are both dominated by such disembedding mechanisms that deny or deemphasize local understandings (p. 12).

In Chapter 2, Fontein addresses this lacuna and introduces the concept of "history-scape" as an object of analysis that address the fact that conflicting debates over Great Zimbabwe are located within a shared discursive as well as physical landscape. To the present, Great Zimbabwe is thoroughly steeped in the local negation of political authority and until recently served as a burial site for clans whose claims of ownership and custodianship of the site are in direct conflict with governmental officials. Yet, the widespread distrust by local Shona-speaking communities of governmental officials did always work to lessen heated debates and tension between and within given clans. In these debates, oral traditions and competing histories of Great Zimbabwe are mustered, manipulated, and tied to larger national and international discussions to make claims of authority within a continually shifting social field. Fontein suggests that it is the dominance of a "professional" archaeology and the "quest for objectivity" maintains the silence associated within this social field by keeping stories of Great Zimbabwe untold to a wider audience and the voices surrounding the site unheard.

In Chapters 3, 4, and 5 Fontein explores the local history-scape surrounding Great Zimbabwe, specifically the arenas in which histories are produced and those people who recount and contest such histories. Fontein argues that members of the Shona communities consume the past on a daily basis, while those people within a clan who are considered to be particularly knowledgeable about its past and exercise a degree of control over both the narrative and local political processes. Based on the logic of how history is constructed and curated, ancestors are intimately involved in both the historic past -- events with which many were involved -- and moments in the present when those events are recounted. Nonetheless, these local understandings of the past are far from "traditional" or "popular" in that when politically expedient local historians and political contestants freely borrow from or recast "academic" accounts. Fontein's liberal use of block quotes from field notes provides a subjective depth to explorations of these debates.

For those groups living around Great Zimbabwe, spirit mediums, or masvikiro, are considered to occupy a liminal space between physical and cosmological worlds and a social. Semi-private consultation sessions with masvikiro and public bira celebrations -- where animals are sacrificed and commensal feasts are enjoyed -- are two regularly reoccurring events when communication with the ancestors is in high relief against the quotidian rhythm of daily village life (cf. Schmidt 1996). As such, these public and private ceremonies are critical to the performance and negotiation of political power as well as keeping the ancestors engaged in the process of creating histories. For Fontein, at least part of the silences referenced by the title of his book relates to the quiet, anger, and loss that results from the breakdown in communications between ancestors and their descendents. Thus, he argues that is critical to consider how spirituality or sacredness can be embodied in the landscape, in much the same way that landscape can be embodied in the past. Specifically, Fontein documents accounts of the ancestors turning their backs on the communities surrounding Great Zimbabwe, because of perceived desecration of the site. Fontein's collaborators suggest that customs not followed and ceremonies not enacted are related to the voices at Great Zimbabwe ceasing. When Foostein asked "what are your earliest memories of Great Zimbabwe?" Aiden Nemanwa responded "It used to have a voice" (p. 89). Sacredness in this example was reinforced by whisperings of ancestors emanating from the walls of Great Zimbabwe.

Fontein spends much of chapters 3, 4, and 5 exploring historical and modern "desecrations" have silenced the ancestors. In excavations between 1902 and 1904 many "recent" burials were removed to access older archaeological material. Likewise, the well-publicized removal of carved soapstone birds from Great Zimbabwe to museums in Europe dislocated objects held sacred to local communities while the fencing of the site to deter looting and promote conservation had the effect of separating local communities from the site, which in turn had the effect of cutting off the ancestors from "their" communities. Moreover, Shona speaking groups living near the site consider the act of cementing over Chisikana springs to accommodate the construction of a golf course, as also having the effect of displacing the spirits that lived there.

Parts of the cultural potency of the site relates to the fact that at least some of the ancestors and spirits residing in and around the site relate to, and were involved with, relatively recent events with national and international implications. For example, Fontein demonstrates that throughout the colonial and post-colonial period Great Zimbabwe has been constantly drawn into revolutionary and nationalistic endeavors. In Chapters 6 and 7, Fontein demonstrates that during the First Chimurenga, the Shona word for struggle or resistance, against British rule of then Rhodesia, the site was central to discussions, planning, and actions associated with revolution. Fontein explores issues of nationalism and links Great Zimbabwe to broader issues of monumentality including, the use by ZANU (after 1988 ZANU-PF) officials of archaeological imagery in efforts of resistance to white minority rule of then Rhodesia. The ZANU logo during resistance was an image of the iconic stone birds of Great Zimbabwe with the words "let's rebuild" listed below. Fontein then goes on to investigate how Great Zimbabwe has been used locally in differing constructions of the past to legitimize a military invasion/conquest through colonization, anti-colonization, and the nationalistic liberation movement. He suggests a relative failure of the post-independence government to engage with and act upon the view of Great Zimbabwe as a national sacred site, from whence the authority of ancestors was bestowed upon the liberation, as a shortcoming which was also recounted by members those living around the site.

Great Zimbabwe has been invested with new significance after it was named a world heritage site. Fontein explores the issue of professionalization of heritage management at a UNESCO World Heritage Site in Chapters 8 and 9, including the micro-politics of reconstructing walls and structures at the site as well as incorporating a modern Shona village in the interpretation of the archaeological site that flourished from the 13th to 15th centuries AD. Chapter 10 contains Fontein's concluding remarks including his characterization, following Barbra Bender, that politicized landscape such as Great Zimbabwe are always in a state of becoming.

In summary, Fontein's effort represents a solid and timely contribution to the investigation of Great Zimbabwe. The focus and orientation of the book directly address recent calls for African archaeologies sensitive to the local production of history, and which permit intellectual space for those histories to exist alongside other academic accounts (Schmidt and Walz 2007). It will be read with interest by researchers interested in heritage management, engaging local descendant communities, the politics of the past, and the role of monumentality in nationalistic endeavors. Although his writing style is crisp and his literature summaries substantive, those not familiar with the larger debates surrounding Great Zimbabwe would be advised to read this text alongside other accounts (e.g., Garlake 1973; Pikarai 2001). The few images included in the text, particularly those of Fontein's collaborators, did a good job of reinforcing the major themes of the text and orienting the reader to the site. However, there were several inconsistencies and omissions between the in text citation and the bibliography. Moreover, the text left this reviewer wanting more: specifically I would push Fontein to address how the Shona communities living around the site use more quotidian artifacts and architectural elements in the construction of, and debate over, local histories. Fontein's collaborators are living within a massive archaeological settlement system in which more mundane aspects of the Great Zimbabwe settlement complex are, presumably, plentiful. The question remains of how such items are referenced vis-à-vis the production of local histories. In a clear voice, Fontein reminds historians and archaeologists that issues of scale are critical in historical inquiry, specifically the histories and discussions of those living in smaller scale communities who rarely have an authoritative platform. However, it is equally important to keep in mind the different scales of society that existed in the archaeological past and foreground them in the mosaic understanding that is developing of Great Zimbabwe. With these minor critiques noted, it is important to conclude with the point that Fontein's work gives new, and much needed, insight into Shona understandings of the connections between the recent human suffering in Zimbabwe and the "silenced" site of Great Zimbabwe.

Referencs Cited

Garlake, Peter
1973 Great Zimbabwe. London: Thames and Hudson.

McGreal, Chris
2009 "Morgan Tsvangirai Survives Car Crash but Wife Susan Killed." The Guardian. March 7 edition.

Pikirayi, Innocence
2001 The Zimbabwe Culture: Origins and Decline of Southern Zambezian States. Oxford: Alta Mira Press.

Schmidt, Peter
1996 "Rhythmed Time and Its Archaeological Implications," In Aspects of African Archaeology: Papers of the 10th PanAfrican Association for Prehistory and Related Studies. G. Pwiti and R. Soper (eds.), pp. 654-659. University of Zimbabwe Publications, Harare.

Schmidt, Peter and Jonathan Walz
2007 Re-representing African Pasts through Historical Archaeology. American Antiquity 72(1): 53-70.

[Return to table of contents]


---
Book Review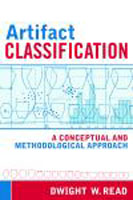 Dwight W. Read. Artifact Classification: A Conceptual and Methodological Approach. Walnut Creek, California: Left Coast Press, 2007. 364 pp., 61 figs., 31 tabs., index. ISBN 9781598741025.

Reviewed for the African Diaspora Archaeology Newsletter by James G. Gibb, Ph.D., Annapolis, MD.



Artifact Classification poses one problem domain, that of "meaning" that author Dwight Read examines from complementary perspectives: what attributes did a people consider in the making and using of an artifact, and how can archaeologists identify those meaningful qualities? The analyst, Read tells us, confronts a double-bind. Developing a culturally salient classification, which he deems paramount, presupposes the very knowledge sought through classification and analysis. Read offers a recursive method to circumvent the double-bind, combining intuitive sorting with mathematical analysis. Normal distribution of a measured variable within an intuitively derived taxon represents a culturally salient attribute, with raw material choices and errors in execution contributing to variance. Distinct modal distributions indicate culturally meaningful subtypes, while non-normal patterns point to an attribute that may be meaningful to the analyst, but not to the people who made and used the objects.

The first seven chapters of this volume are largely conceptual and provide foundation for Read's method. He reviews processual archaeology literature on classification, professing indebtedness to the work of Irving Rouse and his experiences with James Sackett, Lewis Binford, and Sally Binford, and later with Fred Plog and James Hill. He examines the strengths and weaknesses of numerical approaches, particularly cluster analysis, and of some of the prevailing concepts dominating the field through the 1980s. Many historical archaeologists will find the mathematical discussions in the final three chapters demanding in that mathematics applied to taxonomy and mathematics in general have not played as prominent roles in historical archaeology as they have in prehistory. Read's examples are all drawn from prehistoric sites, but in most cases they clearly illustrate concepts and method: projectile points from a Paleoindian site in California; pots from a Swiss Neolithic site; and end scrapers from the two Aurignacian sites in France.

Read considers classification from the perspective of artifact producers, or assumes a close relationship between makers and users. This perspective becomes problematic when the relationship between maker, or manufacturer, and user, or consumer, is impersonal and indirect, the situation historical archaeologists typically encounter. The abstract snowflakes or stars on a pearlware bowl may make those bowls, or fragments of bowls, suitable for activities undreamt of by the makers. Matched sets may have had important meanings for Western consumers, but may have been irrelevant or even sacrilegious in their seeming perfection for non-Western peoples. How those objects were used and which attributes were culturally salient may best be seen in how those objects were used. Context and use-wear, then, become important dimensions in the classification of artifacts. A recursive method not only is appropriate for such circumstances, it might even be indispensable.

Although Read's examples illustrate concepts and methods well, they treat artifacts as essentially two dimensional with only nominal consideration of thickness or edge angle on stone tools and no regard for the volumes of pots. Artifacts appear throughout the book, and especially in the several poor quality illustrations, as simple shapes rather than as shaped volumes. Perhaps this is a modern Western bias, or more precisely, the bias of the Western academic community that privileges numbers and texts over the feel of a sound, well-turned shovel handle. Similarly, concepts (e.g., projectile point) that divide the world into definable, mutually exclusive categories seem very dated and Western, especially in light of the recent literature on lithic technologies which recognizes the multiple uses of tools, not only in terms of specific tasks but as source material for new tools. The possibility that hafted projectile points might have been used, unreflectively, as knives or scrapers, or that bifaces might have been used strategically as cores, raises the possibility that the search for culturally salient categories is a chimerical pursuit: the very notion of such categories might be anachronistic and Western-bound. Not, perhaps, a welcome thought among archaeologists, but certainly one that has crossed the mind of many an ethnographer.

Seemingly implied throughout Artifact Classification is the notion that groups are well-defined, or at least definable, in time and space. But in the Middle Atlantic and the Northeastern United States, the ethnographic and historical literature is replete with examples of different peoples, often speaking mutually unintelligible languages, thrown together by force or circumstance: Africans and aborigines from several regions in Africa and the New World forced into slave quarters, and various Algonquian and Iroquoian speakers coalescing into small communities in the face of massive depopulation and displacement from warfare and epidemics. The porous boundaries documented for the Haudenosaunee during the 17th and 18th centuries surely have parallels in other times and places, as has Early Modern period slavery. Read's reliance on normal distributions as evidence of culturally salient traits seems simplistic in this light.

Artifact Classification is a challenging read, largely because of the complexity of the subject, but a strong editorial hand would have made it less so and possibly have rendered the work more accessible to a wider audience; e.g., upper level undergraduates. Inelegant phrasing, passive voice, and frequent use of the 'royal we' produced many unnecessarily complex sentences. But, weaknesses aside, this is a thought-provoking book and the proposed method could be adapted to address attributes that go beyond the shapes of objects by considering volume, context, and use-wear as aspects of artifact classification. In no part of archaeology is this more important than in historical archaeology where impersonal forces provided manufactured goods to global markets, including to those people with systems of meaning entirely different from those of the dominating classes.

[Return to table of contents]


---
Book Review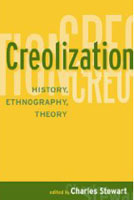 Charles Stewart, editor. Creolization: History, Ethnography, Theory. Walnut Creek, CA: Left Coast Press, 2007, 268 pps., $29.95 (paper), ISBN 9781598742794.

Reviewed for the African Diaspora Archaeology Newsletter by Holly Norton, Syracuse University



This volume is a collection of essays that seek to contribute to what is at times a contradictory and opaque discourse on creolization in the social sciences. The book is arranged simply; eleven authors of twelve chapters, touching on the controversies and trends, all attempting to ground their substantive essay in robust cultural theory. The articles occur in a range of geographical locations, including North and South America, the Caribbean, Indian-Ocean Islands, and even modern day Japan. For ease of discussion, the articles can be grouped into one of three categories, theory, history or ethnography.

Theoretically the volume is dominated by Stephan Palmié who grounds the essays in the volume with his two pieces, Chapter 4: The "C-Word" Again: From Colonial to Postcolonial Semantics and Chapter 9: Is There a Model in the Muddle? "Creolization" in African Americanist History and Anthropology, both of which are focused on the theoretical application of concepts of creolization within the social sciences, especially anthropology. He begins by raising questions of emic versus etic designations of "creole," and the relevance of such distinctions for a robust analysis of creole societies. Without answering this question, he delves into the historical use-life of the term, primarily as it developed in the Hispanic New World, as well as related terms such as "caste." The most fundamental problem identified by Palmié is that most models of cultural creolization in the New World are predicated on models of linguistic creolization, which he defines as inescapably flawed, lacking solid historical contextualization.

Stewart included essays by linguists Phillip Baker and Peter Mühlhäusler, who discuss in depth the structure of creole linguistic studies in Chapter 5: Creole Linguistics from its Beginnings, through Schuchardt to the Present Day. This article provides a survey of the formal documentation and history of creole linguistics. It sheds light on the paucity of data that most linguists interested in creole and pidgin languages have at their disposal. The authors aptly illustrate that there is little consensus among linguists on how and when these languages developed, and even less empirical data from which to draw. As creole languages are a topic that have only relatively recently been deemed relevant for formal study, linguists are forced to extrapolate data sets from the observations of missionaries and other travelers to the colonial New World. This is especially problematic as many cultural models of creolization are taken from linguistic models. Most, if not all, the works in this volume evoked language as a model, even while critiquing this method. Particularly problematic from a historical archaeological point of view is the fact that the differing, and usually contradictory, theories of creole language development that dominant the discipline imply very specific preconceived notions about plantation life and social relationships that are not always reflected in historical or archaeological discourse. Palmié touches on this, noting many scholars have stressed the need for greater historical contextualization of linguistic theory, yet citing the problem that the historians whose work the linguists should be relying on may already be informing their own work with that of the linguists, creating a teleological web that is difficult to disentangle ourselves from (p. 182, see also footnote no. 5, p. 194).

The emic versus etic distinction is also explored by the historians Jorge Cañizares-Esguerra in Chapter 2: Creole Colonial Spanish America and Joyce Chaplin in Chapter 3: Creoles in British America: From Denial to Acceptance. Cañizares-Esguerra, discusses the historical development of a local creole identity in Spanish America, focusing on the development of local identity in Mexico. This identity is created by elites born in the New World as reactionary to Old World peninsulares and the political and economic tension between the two groups. This idea of creole as dichotomous to peninsulares was built on a narrative of shared ancestry between Amerindians and Spaniards, predicated on the elite status of both, becoming a class-based identity of authority geographically rooted in the New World. This effectively marginalized enslaved Africans and common Amerindians from claims to legitimate ancestry and political or social power.

While the Spanish were re-weaving their interactions with indigenous populations into their self-labeled creole identity, the British were simultaneously denying the existence of Native Americans, and instead emphasizing their continuity with their Old World. Chaplin predicates her essay on an etic view of creole identity, as a modern academic label to describe a hemispheric phenomenon. Chaplin's thesis rests on the supposition that British North America was the quintessential creole society despite the fact that the colonial British themselves denied the term creole, perceiving it as an "Iberian" identity that was inclusive of indigenous populations. These two essays taken together incite interesting questions about the implications of inclusivity versus exclusivity in the process of creolization and the development of New World cultures.

Anthropologist Thomas Hylland Eriksen critiques the basic assumptions of the anthropological "culture concept" through the paradigm of creolization in Chapter 8: Creolization in Anthropological Theory and in Mauritius. Eriksen, like authors discussed previously, is suspicious of the cultural borrowing of the linguistic concept of creolization, and calls for a restricted and highly defined use of the term. The author grounds his case study in the island of Mauritius, a place that historically underwent similar experiences of plantation slavery and colonialism by European powers as the New World. In his advocation of restricted uses of the term, the author explains how contemporary Mauritians apply "creole" to different groups in their own society, privileging an emic stance.

François Vergès skillfully grounds the abstract and often frenetic qualities of creolization in Chapter 7: Indian Ocean Creolizations: Processes and Practices of Creolization on Reunion Island. Vergès' discussion of the French colony that served as home (voluntarily or otherwise) to a multiplicity of people seamlessly draws the Indian-Oceanic world, which existed contemporaneously with the colonial Caribbean world, into the discussions of what are generally thought of as New World creolization processes, creating a broader empirical arena for cultural analysis.

What unites the historians and historical anthropologists in this volume is an emphasis, not always explicit, that creolization is not just a process simply involving the mixing -- politically, economically, socially -- of disparate groups of people. It is the perception that the conflict and oppression that defined social relations during the colonial era was a key characteristic of creolization, the fundamental structure under which the mixing occurred. This is a notion that the ethnographers and researchers of contemporary cultures in this volume do not hold to as rigidly, grappling instead with the political implications of creole cultures in the twentieth and twenty-first centuries.

In Chapter 6: From Miscegenation to Creole Identity: Portuguese Colonialism, Brazil and Cape Verde, Anthropologist Miguel Vale de Almeida grapples with the criticisms of many of the other author's in this volume, yet illustrates with his case studies the difficulties of dealing with modern day "creole" on the ground, loosely contextualizing contemporary notions of "creole" in Cape Verde in broader notions of Portuguese colonialism, linking it to nationalist developments in the twentieth century. Almeida's article has significant weaknesses in that he seems to be arguing that creole equals assimilation via language, but may be useful in broader creolization discourse in that he illustrates the locational specificity of creolization, diminishing arguments that creolization is a global process.

Mary Gallagher, a Franco-phone scholar, explores twentieth century invocations of créolité and nationalism in Chapter 11: The Créolité Movement: Paradoxes of a French Caribbean Orthodoxy. In this article the author places Martinican Creole intellectuals in an increasingly continental metropolitan context that seems to dilute their own basic arguments about French Creole identity and autonomy. Focused on the writings of Glissant and his subsequent followers, Gallagher juxtaposes competing nationalist identities of "créolité," as being related to culture, "antillianite," a term that ultimately relates to geography and place, and "negritude," a pan-African racial identity. Gallagher questions claims of authenticity by intellectuals who align themselves within a créolité identity, questioning what it means to be creole, and who has access to defining such an identity.

Chapter 10: Adapting to Inequality: Negotiating Japanese Identity in Contexts of Return, by anthropologist Joshua Hotaka Roth, is the outlier in the volume. Roth's subjects are the Japanese immigrants to Brazil and their descendants, and what happens when they return to Japan seeking jobs in the contemporary economy. Although Roth denies that this cultural group is "creole," he sees the concept of "creolization" as a useful analytic tool for describing their experiences in both Brazil and Japan, similar to Chapin (this volume). However, many of the other researchers in this volume would disagree that this is an example of creolization. Roth does not ground the discussion in a historic context- it is purely descriptive, describing how Japanese-Brazilian identity becomes entrenched when faced with the scrutiny of traditional Japanese society. How this particular article falls short, especially when compared with the other entries in the volume, is that this culture lacks the social death of indenture and enslavement experienced historically by other groups in the Caribbean and Indian-Oceanic world. In Brazil, the Japanese immigrants retained a cohesive community despite foreign influence. It is valuable in that it provides valuable ethnographic perspective in processes of cultural change, and generational information that we often lack in the historic or archaeological record- how grandparents, parents, and children all view and engage with their hyphenated identities.

In Chapter 12: Creolization Moments, anthropologist Aisha Khan attempts to bridge the gap between the theoretical, historical and ethnographic in her discussion of creole culture in Trinidad. The author is careful to preface her case study with a robustness that attempts to limit the over-determination that a model of creolization can take on when applied to too wide a range of contexts, and critiques the development of notions of acculturation and hybridization that influenced creolization theories in the early twentieth century. Khan points out that notions of hybridization have at times been paradoxical, as when certain groups are privileged over others in nationalist meta-narratives of history and identity. This is the political reality in Trinidad, where there is little space in the creole story for Trinidadians of Indian descent.

Taken together, the essays in this volume advance discourse on creolization and processes of culture change. As discussed by Stewart in the introduction, "'creole' and 'creolization' have meant lots of different things at different times" (p. 5). However, as the scholars in this book illustrate, there are important shared characteristics of New World creolization which continue to intrigue researchers. The questions -- and answers -- of both process and identity posed by these authors are relevant to all scholars researching the African Diaspora.

[Return to table of contents]


---
Book Review

Thavolia Glymph. Out of the House of Bondage: The Transformation of the Plantation Household. New York: Cambridge University Press, 2008, 296 pp., $70.00 (cloth) ISBN 9780521879019, $24.99 (paper) ISBN-13: 9780521879019.

Reviewed for the African Diaspora Archaeology Newsletter by Jeffrey Lanier Jones, Department of English and Foreign Languages, Paine College



Thavolia Glymph's new study of the power relations between black and white women in the Old South breaks significant new ground on the roles these women played in the plantation household. Glymph praises and builds upon the work of Elizabeth Fox Genovese's pioneering work, Within the Plantation Household and Drew Gilpin Faust's Mothers of Invention, but significantly departs from their depictions in order to portray the home as a political space and not just a private one. Further, she recounts how both black and white women were transformed by the social and cultural constructions and interactions within the household. Glymph notes, "It is a story of freedom and unfreedom, race and gender, and nation and citizenship in the world of the nineteenth century American South. That big, abstract story is composed of equally big personal stories, from a woman's right to choose the dress she will wear to her right to live" (p 1). It is this blending of these stories that recount the key transformations within nineteenth century culture and how these women were affected by such transformations. Thus, this book begins prior to the advent of the Civil War, and Glymph covers this transformation during the war and postbellum periods. One important point that she clearly makes is that the plantation household was rife with legitimized violence, and the plantation mistress was the perpetrator of that violence. She notes that the prevalent image of the mistress during the period was one who was ladylike and a "fragile flower"; however, she depicts the mistress as a person who wielded her power over the enslaved black woman and used various acts of violence in order to accomplish this feat.

As Glymph points out, this is a significant departure from what other historians have pointed out as the role of the plantation mistress. Glymph notes: "Obviously the very idea of a violent white womanhood was antithetical to the reigning ideology and to gender ideals that equated power over slaves with white men" (p. 26). She also adds that since there are records of mistresses's violence to their slaves, then the assumption that these mistresses did not have access to and exhibit social power is a fallacy. She continues, "But since, 'in fact', mistresses 'slapped, hit, and even brutally whipped their slaves,' it is plain that their power was neither invisible nor insignificant" (p. 26). As a result, Glymph clearly displays the usage of power by the plantation mistress against the slave, and this provides a needed clarification in the scholarship on the role of the plantation mistress in the household and challenges, as well as expands, our narrow conceptions of the relationship between mistress and slave. By weaving feminist analysis and women's history, Glymph shows how these acts of violence affected the daily operations of the plantation household and how they mirror the social and cultural tumult of the period. In fact, she notes that the "plantation mistresses were slaveholders. They were slaveholders whether they held slaves in their own names or not, and this status gave them virtually unrestricted power over the slaves who labored in their homes" (p. 227). Thus, Glymph provides an interesting and complex analysis of the role of the mistress.

In subsequent chapters, she unravels the ways in which mistresses wielded this power and debunks the myth of solidarity among black and white women. She finds a rich treasure trove in the WPA's slave narratives. In many ways, these narratives concur with the antebellum slave narratives and also extend discussions of the brutality of the system of human enslavement. Chapter two discusses the ways in which mistresses "coupled physical violence with psychological violence" (p. 35). She records the tenuous battles between the mistress and the slave, and she also shows how the myth and legend of the mistress becomes lessened when placed in context of the enslaved woman's resistance. As Glymph explains, "Mistresses's use of violence against slaves, often not the least bit shyly, underscored the fragility of the ideals even as southern patriarchy and the proslavery ideology ironically backed their right to do so. In fact, physical conflict seems to have occurred much more frequently between mistresses and slaves than between masters and slaves" (p. 36). Thus, as a result, this resistance pointedly shows the embattled relationships and interactions within the plantation household between mistress and slave.

Glymph then shows that the mistress provided order and efficiency as they guided the activities of enslaved woman. They sought to "civilize" the household as well and make the enslaved women "better girls". However, as Glymph points out, this is one of the reasons why enslaved women resisted "the plantation household as an ideological construction and a site of labor as they found themselves at the nexus of two interrelated but incongruous projects. The first was the maintenance of slavery; the second, the projection of the South along the path of western civilization" (p. 64). The interesting point here is that the relations of labor are refuted by enslaved women, and its connection to the creation of a southern womanhood is seen as inadequate.

Households were transformed as the enslaved were freed, and the mistresses had to undertake household work and maintenance on their own. Many mistresses could not accept the formerly enslaved women's freedom and tried to continue to exert power. However, this was generally unsuccessful as there was no common gender experience among them, and the strategies that were used to confine these enslaved women tended to actually propel them to redefine freedom, citizenship, and womanhood. Thus, Glymph shows the intimate ways in which the plantation household was truly transformed.

Glymph states, "At emancipation black women took center stage, alongside black men, as claimants to power and privilege. But to white Americans, their freedom was the most unearned and their interpretation of it, the most misguided" (p. 213). Even after Emancipation, there was hostility among whites about this newly found freedom of blacks. Glymph particularly notes this when she mentions that they accused black men and women as "parading" as white ladies and gentleman. However, Glymph notes that such acts were a form of resistance against perceived notions of southern manhood and womanhood. Further, the redefinition of the home for black women means access to "small rights," such as education and participation in political and civic affairs. While Emancipation proved to be a struggle for black women, they acquired free homes and attempted to make better lives for themselves.

This book will be welcomed by students and scholars of women's history and slavery because Glymph provides an intriguing analysis of the power struggles between black and white women and how they are both transformed within the plantation household. This new study will enhance the future scholarship on enslaved woman and white women in the nineteenth century and the turn of the twentieth century. More importantly, this study will enlighten on the resistance of the enslaved woman to acquire a better life for herself.

[Return to table of contents]


---
Book Review

Naana Jane Opoku-Agyemang, Paul E. Lovejoy, and David D. Trotman, editors. Africa and Trans-Atlantic Memories: Literary and Aesthetic Manifestations of Diaspora and History. Trenton, NJ: Africa World Press, 2008, 468 pp., $34.95 (paper), ISBN 1592216331.

Reviewed for the African Diaspora Archeology Newsletter by Sara Mandel, Indiana University

Review Editor's Note: Observant readers will note that the December 2008 issue of the newsletter carried a review of this volume by Ms. Liza Gijanto, Syracuse University. The Newsletter was fortunate to receive two copies of this book from the publisher, and so in the interest of multivocality, commissioned two independent reviews, the second of which is presented here. -- John McCarthy



Africa and Trans-Atlantic Memories, a volume of twenty-four essays edited by Naana Opoku-Agyemang, Paul Lovejoy, and David Trotman, examines various aesthetic forms and interdisciplinary approaches to history and memory in the African Diaspora. In contrast to titles on singular themes, this volume addresses an assortment of literary, visual, and performative cultural practices from early slave narratives to contemporary film, with works touching a broad geography including West Africa, North and South America, and Caribbean islands. The editors bring together a group of mature and emerging scholars from Africa, the United States, England, the West Indies, Canada, and Israel who tackle diverse materials, approaches, and perspectives, and provide a refreshing collection of essays on collective memory. A brief introduction precedes four parts: The African Voice in Diaspora, Aesthetics and the Performing Arts of Diaspora, Pedagogy of Homecoming, and Identity and Memory Confronted.

The first part, which is the volume's strongest section, includes essays that draw from the stories of enslaved Africans in the Diaspora to provide new insights into the earliest periods of Trans-Atlantic slavery. Lovejoy uses narratives in an interesting comparison of two enslaved Muslims that highlights how individual social status and experiences of slavery on the continent informed the narratives of slavery and freedom that followed. Walter Rucker's analysis of narratives, a strong complement to Lovejoy's essay, refutes histories of Middle Passage that deny ethnicity. Rucker nuances acculturation in an essay that reinforces concepts Michael Gomez explores in his book Exchanging Our Country Marks. Manuel Barcia scrutinizes the manuscript of Spanish surgeon Francisco Barrera y Domingo, who attended enslaved Africans on Cuban plantations for almost two decades, to argue that the doctor was more humane than expected and advocated better treatment for better health. In his linguistic study, David Wheat reveals how people of African descent would have spoken Mobilian Jargon in colonial Alabama, which also relates to Gomez's Exchanging. These essays, in their recovery of history and critical assessment of it, offer significant contributions and prove that more research needs to be done on even the most obscure traces of the African presence in the New World.

Part two contains essays that explore visual art, body art, music, dance, film, and literary arts. Ikem Stanley Okoye's long and complex essay may have been better at the end of the section because it questions epistemological connections between twentieth-century novels on slavery and twentieth-century African art. As the rare essay that draws from material culture, it is unfortunate that the images were poorly reproduced. In an essay on body art, Tunde Akinwumi links Saramaka cicatrisation in Suriname with Yoruba culture through form and naming of form. This iconographical analysis would have also been strengthened by higher quality images, but the text and tables help demonstrate interconnections. Karen Sotiropoulos's essay on Burt Williams and George Walker is jam-packed with cross histories of Diaspora from enslavement, to colonialism, to ideas of home combining cultural and social history. Sonjah Stanley Niaah's essay on limbo and Jamaican dancehall practices is strongest where it discusses rites of passage and spatiality. Two essays on film in this section assess how filmmakers remember Africa. Samuel Ayedime Kafewo rebukes the effectiveness of Amistad while he celebrates Sankofa for representing "slavery from the perspective of the oppressed" (154). Foluke Ogunleye shows how Daughters of the Dust and "Mother of the River" use magical realism to suggest and preserve Yoruba culture. Lyrics are also a source of history and memory in Mathias Röhrig Assunção's reading of capoeira and David Trotman's analysis of calypso. Assunção links the marital art to Africa, slavery, and abolition in repeated performances of Afro-Brazilian cultural memory while Trotman examines how Trinidadian verse helped form political ideals towards freedom and Africa through eras of colonialism and independence.

The third part seems to be a little less cohesive as it explores approaches to pedagogy and learning about Africa in the Diaspora. Essays by Ella Keren and Robin Law address the education of African history. Keren compares the absence of the slave trade in pre-2000 West African history textbooks to Ghanaian textbooks published after the ministry of education introduced a new syllabus in response to criticism. Focusing on histories written in Ouidah, Law identifies changes in perception regarding the trade's economic and political rewards. Essays by Andrea Davis, Sandra Richards, and Naana Opoku-Agyemang attempt to understand how African Americans respond to Africa as a homeland. Literary theory helps Davis connect three novels to other fictional works that attempt to reconcile Diaspora with concepts of Africa as home, even as the continent changed over time. In a hearty article, Richards looks at discourses of memory-making in an amateur documentary of a visit to and a professional video of a celebration in Ghana, two works facing "the challenge to remember productively" (298). Opoku-Agyemang's essay champions one fictionalized female protagonists' interaction with Africa over a comparative story, and might benefit from a discussion of authors' motives. Louise Bennett in Jamaica is Mark Campbell's primary example as he effectively argues that local vernacular can preserve African roots and create an African home in the Diaspora. Chima Anyadike hopes readers can learn alternatives to essentialist and hegemonic identities through the analysis of African and American Indian literature. The final essay in this section, by Jahlani Bongo-Niaah, returns to a specific case study of pedagogy in a fascinating investigation of musical lyrics as a teaching tool for Rastafari ideals, values, and traditions.

Part four deals with memory in a way that seems to return to themes explored in the first section of the volume: using literature as a source for studying the Trans-Atlantic slave trade -- something Liza Gijanto also noticed in her review for the December 2008 ADAN. Mawuli Adjei's close reading of Ghanaian poetry demonstrates the deep insight of two African poets into experiences of Diaspora and memories of Africa and slavery. In a soulful essay useful for undergraduates, Muyiwa Falaiye reveals the way Langston Hughes verbalized physical memory of Africa. Benaouda Lebdain expertly perceives the ubiquity of water in Ayi Kwei Armah's stories as explicit and implicit expressions of Middle Passage. Finally, Lorrie Smith connects the ghosts of Middle Passage to the tropes of the black spirits that float through Diasporic improvisational literary traditions.

Most of the essays in Africa and Trans-Atlantic Memories are concise and easy-to-read, making them useful for course development. The book is well organized, covering a variety of topics arranged in a way that the essays often inform each other. As a whole, the volume does a nice job illuminating the central theme from various perspectives. Most of the authors include a sentence summarizing their main points, which help make the essays accessible to a variety of academic levels. While some of the longer, denser, or more theoretical essays disrupt the flow and rhythm of the volume, they all provide insightful contributions following a format like the conference that enabled the book to happen. An index at the back of the book helps scholars locate specific information and ample footnotes and a substantial bibliography contribute to the academic acumen.

Given that the essays came from a conference and may be reports on current research projects, it makes sense that many of them could have delved deeper into the material they examine. This format leaves room for more incisive questions such as, how does poetry written in local vernacular relate to other performances of Diaspora as home? What does the construction of cultural memory and pedagogical practices in African textbooks mean for the relationship between Africans and Europeans? What can we learn about the perceptions expressed in the Williams and Walker performances regarding continued Western attitudes towards Africa during colonialism and the post-colonial era? How can we re-imagine the victims of Middle Passage and where should that discussion lead us?

With so many chapters, a more substantial introduction may have weighed down the already heavy volume, but could have artfully synthesized continuous themes and deeper issues explored in various chapters. Although it is broad in geographic scope, the volume falls short in its promise to "represent the truly global dimensions of the African Diaspora" (4), because, despite its focus on the Atlantic, there is little or nothing on Southern Africa, Western Europe, or the United Kingdom. A major flaw with this book is careless editing. Typos, inappropriate punctuation, and incomplete and awkward passages not only distract from the content, they sometimes compromise it. In addition, the few illustrations could have been included in the table of contents.

Over all, Africa and Trans-Atlantic Memories is an important contribution to Africana studies with engaging and significant essays. It is a volume that will be useful to scholars of African, African American, Afro-Caribbean, and Afro-Brazilian culture. Following Paul Gilroy's call in Black Atlantic, this volume truly presents "an explicitly transnational and intercultural perspective." This group of scholars, and their excellent research, will shape how we consider the importance of Diaspora and as Liza Gijanto stated in her review, "attests to the complexity of the trade, identity, survival and memory."

[Return to table of contents]



©2009 African Diaspora Archaeology Network
Copyright and all rights reserved by
individual authors for each article.
Please send comments, suggestions, or questions
to Chris Fennell at cfennell@illinois.edu
Last updated: April 29, 2009
Text only menu
Search