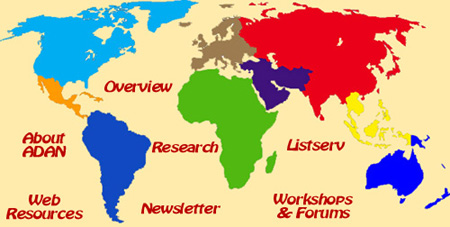 December 2008 Newsletter
ISSN: 1933-8651
In this issue we present the following articles, news, announcements, and reviews:
Articles, Essays, and ReportsNews and AnnouncementsConferences and Calls for PapersBook Reviews
---
A Unique, Early Artifact of
African Worship Uncovered in Annapolis
By Mark P. Leone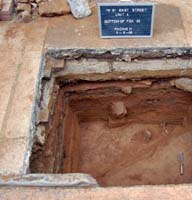 University of Maryland archaeologists have uncovered what they believe to be one of the earliest U.S. examples of African spirit practices. The researchers say it is the only object of its kind ever found by archaeologists in North America -- a clay "bundle" filled with small pieces of common metal, placed in what had been an Annapolis street gutter three centuries ago. This composition appears to be a direct transplant of particular African religious beliefs and practices, distinct from hoodoo and other later practices blending African and European traditions. [Read or download this full article here in Adobe .pdf format >>>].

[Return to table of contents]


---
Documentary Images and Devotional Acts:
Plantation Painting as Propaganda
By John Micheal Vlach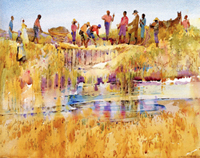 This article by John Michael Vlach, Professor of American Studies and Anthropology and Director of the Folklife Program at George Washington University, is a chapter excerpt from Grass Roots: African Origins of an American Art, edited by Dale Rosengarten, Theodore Rosengarten, and Enid Schildkrout, published by the Museum for African Art, New York (2008), pp. 204-215, and is reproduced here with the kind permission of the author, editors, and publisher. [Read or download this full article here in Adobe .pdf format >>>].

[Return to table of contents]


---
Archaeology, Obama,
and the Long Civil Rights Movement
By Christopher N. Matthews
Does Barack Obama know about African Diaspora archaeology? Should he? What uses for African Diaspora archaeology might he imagine or hope for? Most ADAN readers likely agree that the significance of African Diaspora archaeology is its contribution of new knowledge about a people who suffered a series of injustices including capture, forced migration, enslavement, enduring racism and inequality in the making of America. Certainly Barack Obama would be interested to know how we examine these problems. We might tell him that archaeology addresses these issues by recovering information from a different record, one produced by captive Africans and their descendents themselves; one that offers the contemporary world a tangible connection to the African American past that most documents fail to provide. I am sure Obama would be excited to know that the ground under his feet contains a distinct and important history in the form broken pots, bones, pits, foundation stones, and other objects that can be experienced now in much the same way they were in the past. Moreover, I am sure that most archaeologists would eagerly like to show Obama how to read objects as evidence of foodways, social life, belief and resistance. I wonder, though, if he would leave knowing everything we would want him to know. I expect not. In fact, I believe most encounters Obama would have with African Diaspora archaeology would have little impact on him, let alone on his policies regarding the diverse descendents of those who make up the subject of our work.

While it is likely that President Obama will not visit an African Diaspora archaeological site, it is very probable that he will visit archaeological sites abroad in places like Israel, Iraq, China, or Egypt. These nations (and others) are easy to list here because their archaeological remains are an integral part of their modern national identities. It is unfortunate that the first African American President likely knows very little about African American archaeology and cannot therefore take advantage of the similar political opportunities its sites present. I think this a profound professional failure, and I urge archaeologists of the African Diaspora to make every effort to change this state of affairs. [Read or download this full article here in Adobe .pdf format >>>].

[Return to table of contents]


---
Exploring Frontiers of Archaeology
and Cultural Resource Management:
Untold Stories of the Esie Stone Figurines
By J. O. Aleru and K. Adekola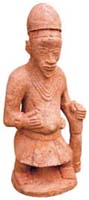 The north central Yorubaland homeland of the Igbomina Yoruba, in the modern Kwara State of Nigeria, is endowed with abundant natural and cultural resources. The cultural landscape of the area is indeed very rich. However, the vast majority of these significant elements of cultural heritage remain unexamined. In fact, most of these resources are hardly known. For about seven decades since the first and best known elements of cultural heritage in the area were unearthed in the town of Esie, we have yet to substantially expand the repertoire of knowledge concerning the cultural history of the region. For several decades, a number of scholars have decried the inadequacy of information on the ancient political, social, economic and religious structures that existed in this region. Yet, little research has been conducted to improve the situation. This article reports on the potential elements of natural and cultural heritage in the homeland of the Igbomina people, and of recent archaeological work undertaken by the authors within the region. [Read or download this full article here in Adobe .pdf format >>>].

[Return to table of contents]


---
New Philadelphia Archaeology,
Heritage, and National Historic Landmark Status
By Charlotte King
The United States Secretary of the Interior holds the mandate to designate the most important historic properties in our nation as National Historic Landmarks (NHL). NHLs are reminders and illustrations of our nation's past, and help us understand the important events, trends, individuals, accomplishments, and ideals that shaped our country's identity. Based on its exceptional national historic significance, the historic town site of New Philadelphia, Illinois, the first known town founded and officially registered by an African American in the United States, and a place that existed as a multi-racial community during the racially tense times of Black Codes and into the Jim Crow era, was recently nominated for NHL designation. [Read or download this full article here in Adobe .pdf format >>>].

[Return to table of contents]


---
Society for Historical Archaeology's
2009 Harrington and Cotter Awards
to ADAN Members Schuyler and Fennell

SHA President Lu Ann De Cunzo announced in the Society's Fall newsletter that Robert Schuyler will receive the 2009 J. C. Harrington Award and Christopher Fennell will receive the 2009 John L. Cotter Award.

The Harrington Award is named in honor of Jean Carl Harrington, a pioneer founder of historical archaeology in North America, and is presented for life-time contributions to the discipline centered on scholarship. Robert Schuyler will be recognized at the SHA conference in January 2009 with this award for his numerous achievements, which include studies in African diaspora archaeology such as those reflected in his publications of Sandy Ground: Archaeological Sampling in a Black Community in Metropolitan New York, Conference on Historic Sites Archaeology Papers 7: 13-52 (1972), and Archaeological Perspectives on Ethnicity in America: Afro-American and Asian American Culture History (editor), Baywood Publishing, New York (1980).

ADAN member William Kelso received the Harrington Award in 2007 for his life-time accomplishments, which include studies in African diaspora archaeology such as those reflected in his publications of Kingsmill Plantations, 1619-1800, Academic Press, New York (1984), and "The Archaeology of Slave Life at Monticello," Journal of New World Archaeology 6(4): 5-20 (1986).

The John L. Cotter Award was established in 1998 in honor of John Lambert Cotter, a pioneer educator and advocate for the discipline of histroical archaeology. The award is bestowed in recognition of individuals early in their careers who have produced "truly outstanding" scholarship. Chris Fennell receives this award in 2009 in recognition of, among other things, his study presented in Crossroads and Cosmologies: Diasporas and Ethnogenesis in the New World, University Press of Florida, Gainesville (2007).

Other ADAN members have been recipients of the the Cotter Award in past years, including Paul Mullins, Tim Baumann, Carol McDavid, and Shannon Lee Dawdy.

[Return to table of contents]


---
Victor Turner Prize to
Travels with Tooy
by ADAN Member Richard Price
Travels with Tooy: History, Memory, and the African American Imagination
University of Chicago Press, Cloth, 448 pp., ISBN 13: 978-0-226-68059-0, 2007.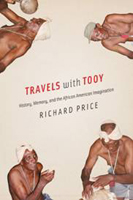 Richard Price's Travels with Tooy received the 2008 Victor Turner Prize in Ethnographic Writing. The Society for Humanistic Anthropology bestows this award in honor of the late Victor Turner, who devoted his career to seeking a language that would reopen anthropology to the human subject, and the prize is given in recognition of an innovative book that furthers this project. Eligible genres include ethnographic monographs, narratives, historical accounts, biographies, memoirs, dramas, or single-authored collections of essays, short stories or poems. The prize was awarded to Richard Price at the American Anthropological Association Meetings in San Francisco in November, 2008.

[Return to table of contents]


---
Frederick Douglass Award to
Stephanie Smallwood's Saltwater Slavery
Saltwater Slavery: A Middle Passage from Africa to American Diaspora
Harvard University Press, Cloth, 288 pp., ISBN 13: 978-0674023499 , 2007.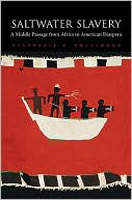 Stephanie E. Smallwood was selected as the winner of the 2008 Frederick Douglass Book Prize, awarded for the best book written in English on slavery or abolition. Smallwood's Saltwater Slavery examines the transatlantic slave trade and the relationships between Africa and the new world. The prize is awarded by Yale University's Gilder Lehrman Center for the Study of Slavery, Resistance, and Abolition, sponsored by the Gilder Lehrman Institute of American History.

"Saltwater Slavery is a remarkable account of the transatlantic slave trade that will lead scholars to rethink their understanding of the 'middle passage,' Africa's diaspora, and the relationships between Africa and the New World," said Christopher Clark, the 2008 Douglass Prize Jury Chair. "Stephanie Smallwood uses records of the English Royal African Company's trade with the Gold Coast to provide insights into the lives of the men and women the company bought, transported, and offered for sale in the Americas. Tracing the steps that led from captivity in Africa to final sale in the New World, Smallwood gets behind the generalities that often characterize studies of the slave trade. She shows how at each stage captives found themselves transformed and re-presented as commodities -- for purchase by merchants; for confinement aboard ship; and for resale as plantation workers or servants."

[Return to table of contents]


---
National Book Award for Nonfiction to
Annette Gordon-Reed's The Hemingses of Monticello
The Hemingses of Monticello: An American Family
W.W. Norton & Co., Cloth, 608 pp., ISBN 13: 978-0393064773, 2008.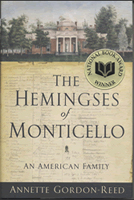 From the publisher -- This epic work tells the story of the Hemingses, whose close blood ties to our third president had been systematically expunged from American history until very recently. Now, historian and legal scholar Annette Gordon-Reed traces the Hemings family from its origins in Virginia in the 1700s to the family's dispersal after Jefferson's death in 1826. It brings to life not only Sally Hemings and Thomas Jefferson but also their children and Hemings's siblings, who shared a father with Jefferson's wife, Martha. The Hemingses of Monticello sets the family's compelling saga against the backdrop of Revolutionary America, Paris on the eve of its own revolution, 1790s Philadelphia, and plantation life at Monticello.

[Return to table of contents]


---
Launch of
Voyages: The Transatlantic Slave Trade Database
Emory University
'Voyages' sheds light on hidden history of 12.5 million slaves



Two years in the making at Emory University, this free and interactive web-based resource documents the slave trade from Africa to the New World between the 16th and 19th centuries, says David Eltis, Robert W. Woodruff Professor of History and one of the scholars who originally published The Trans-Atlantic Slave Trade as a CD-ROM in 1999. He and Martin Halbert, director of digital innovations for Emory Libraries, directed the work that made the online Voyages project expandable, interactive and publicly accessible. The new, internet based database is available at:
http://www.slavevoyages.org.

"Voyages provides searchable information on almost 35,000 trans-Atlantic voyages hauling human cargo, as well as maps, images and data on some individual Africans transported," says Eltis. Funded by grants from the National Endowment for the Humanities and Harvard University's W.E.B. Du Bois Institute for African and African American Research, Voyages is based on the seminal 1999 work, The Trans-Atlantic Slave Trade. That CD-ROM included more than 27,000 slave trade voyages and has been popular with scholars and genealogists alike. However, it is no longer available and had several limitations.

"Everyone wants to know where their ancestors came from," Eltis says. "There are more data on the slave trade than on the free migrant movement simply because the slave trade was a business and people were property, so records were likely to be better. What the database makes possible is the establishment of links between America and Africa in a way that already has been done by historians for Europeans."

[Return to table of contents]


---
New Internet Archive on
Slavery and Abolition in the United States
Dickinson College and Millersville University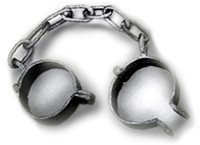 Dickinson College and Millersville University announced the launch of the digital project Slavery & Abolition in the U.S.: Select Publications of the 1800s, available at:
http://deila.dickinson.edu/slaveryandabolition/.

This new service provides a digital collection of books and pamphlets that demonstrate the varying ideas and beliefs about slavery in the United States as expressed by Americans throughout the nineteenth century. The works in this collection reflect arguments on both sides of the slavery debate and include first person narratives, legal proceedings and decisions, anti-slavery tracts, religious sermons, and early secondary works. The 77 titles in the collection represent the works of over 70 authors and/or organizations, published between 1787 and 1911. The publications are all drawn from the holdings of Millersville University Library and the Dickinson College Library, as well as each of their respective Special Collections Departments. The collection includes more than 15,000 individual pages of printed text and corresponding searchable transcriptions. This online resource is made freely available to the public, and we hope that providing these rare and important research materials will enhance teaching and learning about this complex issue at all levels of instruction.

This collaborative digitization project was supported in part by the Institute of Museum and Library Services under the provisions of the Library Services and Technology Act as administered by the Commonwealth of Pennsylvania, in association with Millersville University and Dickinson College. Slavery & Abolition in the U.S. utilizes 'Content" software to organize and present its materials online. The software makes it possible to view textual materials online, to display page images and full-text transcripts side by side, and to offer full-text searchability of the materials in the digital collection. According to Tracey Weis of Millersville University, "Access to the first person narratives, legal proceedings and decisions, anti-slavery tracts, religious sermons, and secondary works found in the Slavery and Abolition in the U.S. digital archive will allow scholars, educators, students, and others interested in the tumultuous debate on slavery to explore more than 14,500 pages of these rare research materials and to form their own opinions about the controversy that fractured our nation."

[Return to table of contents]


---
Conference Papers on
Slavery and the Slave Trades in the Indian Ocean and Arab Worlds:
Global Connections and Disconnections



This November, 2008, conference, hosted by the Gilder Lehrman Center for the Study of Slavery, Resistance, and Abolition, at Yale University, explored the complexity and importance of the Indian Ocean and Arab slavery and slave trades in terms of their connections to the meaning of slavery and abolition in a world-wide context. In addition, it examined the relation between these trades and the development of the 19th, 20th, and 21st-century global economies. Of particular importance are the legal history of abolition in the Indian Ocean World, and the legacy of slavery and the slave trade in the region today, in terms of cultural memories, patterns of human trafficking and subjugation, stigmatization, and family relationships. The texts of most of the presentations and papers are now available on the conference web site, at:
http://www.yale.edu/glc/indian-ocean/schedule.htm.

[Return to
table of contents]
---
Publication of Virginia Emigrants to Liberia
Internet Archive and Database
Virginia Center for Digital History,
University of Virginia
Virginia Emigrants to Liberia, a new website directed by scholars affiliated with the Virginia Center for Digital History (VCDH) at the University of Virginia, opens a window into the lives of free black and enslaved Virginians, the trans-Atlantic world they inhabited, and the African nation they helped to found. This new resource is available at:
http://www.vcdh.virginia.edu/liberia.

Between 1820 and 1865, some 3,700 African Americans left Virginia for Liberia, the West African settlement founded by the American Colonization Society (ACS). About one-quarter of these emigrants were free blacks, the rest newly manumitted slaves, most freed upon the condition of their voluntary resettlement in the ACS-governed colony (1820-1847) and independent black republic (1847-present) across the Atlantic. More than two hundred white Virginians emancipated slaves for emigration.

Through the Virginia Emigrants to Liberia website, researchers can gather census-like information on individual emigrants from a searchable database, read stories about emigrants and emancipators, and easily access related online resources. The database enables historians and genealogists to collect and analyze data not usually available for enslaved people, such as surnames and family relationships, and connect people to localities on both continents.

The website features a variety of resources, the heart of which is a searchable database of emigrants and emancipators. The Emigrants table is searchable by first and last name, place of origin in Virginia, ship, emancipator, and destination in Liberia. It provides detailed shipboard census information often including full names, family relationships, occupation and literacy; data from the 1843 Liberian census; and additional information from ACS and First African Baptist Church (Richmond) records. The Emancipator table is searchable by surname, county, and year of emancipation.

[Return to table of contents]


---
New Book
The Archaeology of Alcohol and Drinking
By Frederick H. Smith.
University Press of Florida, Paperback, 176 pp., ISBN-13: 978-0813032900, November, 2008.

Description from the Publisher: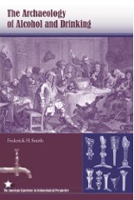 "Smith interrogates sherds and other leavings of bibulous entertainments, drunken binges, and everyday drinking in a demonstration of historical archaeology's meaningful contributions to the study of alcohol and its use and abuse in the early modern and modern world." -- Mary C. Beaudry, Boston University.

"Provides an exhaustive though concise synthesis of the literature on the historical archaeology of alcohol production, distribution, and consumption. Student and professional alike will benefit from Smith's expansive knowledge of the historical archaeology of drinking." -- James A. Delle, Kutztown University.



Through its complex history, alcohol has served many cultural functions, often constructive ones. For centuries it has been used as a valuable economic commodity, a medicinal tool, a focus of social gatherings, and a mechanism for psychological escape.

Frederick Smith identifies key themes associated with alcohol production, distribution, and consumption. He discusses industrial and home production of alcoholic beverages and both public and clandestine drinking. He defines the contexts in which drinking takes place and the motivations -- social and antisocial -- for alcohol consumption.

As a case study, Smith examines archaeological evidence of alcohol use from a cave site in Barbados, proposing that major historical events can be influenced by the social and spiritual use of alcohol. At the same time, Smith argues, alcohol can also provide people with a temporary respite from the challenges of daily life.

[Return to table of contents]


---
New Book
An Archaeology of Black Markets: Local Ceramics and Economies in Eighteenth-Century Jamaica
By Mark W. Hauser.
University Press of Florida, Cloth, 320 pp., illus., ISBN-13: 978-0813032610, August, 2008.

Description from the Publisher: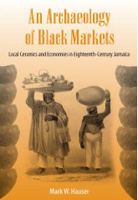 "For the first time we are led to appreciate the nature of power relations generated between the enslaved and the slavers through clandestine ceramic exchange networking in eighteenth-century Jamaica." -- E. Kofi Agorsah, Portland State University.



In eighteenth-century Jamaica, an informal, underground economy existed among enslaved laborers. Mark Hauser uses pottery fragments to examine their trade networks and to understand how enslaved and free Jamaicans created communities that transcended plantation boundaries.

An Archaeology of Black Markets utilizes both documentary and archaeological evidence to reveal how slaves practiced their own systematic forms of economic production, exchange, and consumption. Hauser compares the findings from a number of previously excavated sites and presents new analyses that reinterpret these collections in the context of island-wide trading networks.

Trading allowed enslaved laborers to cross boundaries of slave life and enter into a black market of economic practices with pots in hand. By utilizing secret trails that connected plantations, sectarian churches, and these street markets, the enslaved remained in contact, exchanged information, news, and gossip, and ultimately stoked the colony's 1831 rebellion. Hauser considers how uprooted peoples from Africa created new networks in Jamaica, and interjects into archaeological discussions the importance of informal economic practice among non-elite members of society.

[Return to table of contents]


---
New Book
Extending the Frontiers: Essays on the New Transatlantic Slave Trade Database
Edited by David Eltis and David Richardson.
Yale University Press, Cloth, 400 pp., 17 b/w illus., 2 maps, ISBN-13: 978-0300134360, October, 2008.

Description from the Publisher: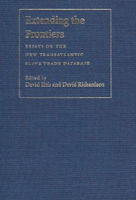 "Based on historical information compiled and extensively analyzed over the last decade, these essays expand our understanding of the transatlantic slave trade as nothing has done in the last two generations." -- James Oliver Horton, co-author of Slavery and the Making of America.

"Only in recent decades have we recognized the absolutely central and indispensable role of the transatlantic slave trade in creating the New World as we know it. And only since 1999 have historians acquired massive new data that wholly revises our understanding of that historical crime. Now David Eltis and David Richardson, the two leading experts on the subject, have provided the first crucial collection of essays interpreting and explaining the new findings." -- David Brion Davis, author of Inhuman Bondage: The Rise and Fall of Slavery in the New World.

"The greatest mystery in the history of the West, I believe, has always been the number of Africans who were enslaved and shipped to the New World. Who were these Africans? From whence did they hail? Where did they embark in Africa and disembark in the Americas? Five hundred years after that heinous trade commenced, this collection of essays, edited by David Eltis and David Richardson, has finally answered these questions. Together with the new slave trade database, this project has done more to reverse the Middle Passage than any other single act of scholarship possibly could. It is a scholarly miracle. Twelve and a half million slaves were lost; now, thanks to Eltis, Richardson and their contributors, they are found." -- Henry Louis Gates, Jr., Harvard University.



Since 1999, intensive research efforts have vastly increased what is known about the history of coerced migration of transatlantic slaves. A huge database of slave trade voyages from Columbus' era to the mid-nineteenth century is now available on an open-access Web site, incorporating newly discovered information from archives around the Atlantic world. The groundbreaking essays in this book draw on these new data to explore fundamental questions about the trade in African slaves. The research findings -- that the size of the slave trade was 14 percent greater than had been estimated, that trade above and below the equator was largely separate, that ports sending out the most slave voyages were not in Europe but in Brazil, and more -- challenge accepted understandings of transatlantic slavery and suggest a variety of new directions for important further research.

For an in-depth database on slave trade voyages, visit www.slavevoyages.org.

[Return to table of contents]


---
New Book
Grass Roots: African Origins of an American Art
Edited by Dale Rosengarten, Theodore Rosengarten, and Enid Schildkrout.
Museum for African Art, New York, Paperback, 269 pp., illus., maps, ISBN-13: 978-0945802518, September, 2008.

Description from the Publisher: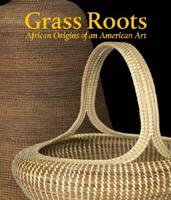 Through the prism of America's most enduring African-inspired art form, the Lowcountry basket, Grass Roots guides readers across 300 years of American and African history. In scholarly essays and beautiful photographs, Grass Roots follows the coiled basket along its transformation on two continents from a simple farm tool once used for processing grain to a work of art and a central symbol of African and African American identity. Featuring images of the stunning work of contemporary basket makers from South Carolina to South Africa, as well as historic photographs that document the artistic heritage of the southern United States, Grass Roots appears at a moment when public recognition of the Gullah/Geechee heritage is encouraging a reexamination of Africa's contribution to American civilization.

Working with basket makers from Charleston and Mt. Pleasant, South Carolina, historian Dale Rosengarten has been studying African-American baskets for over 20 years and brings her research up-to-date with interviews of artists and the results of recent historical inquiry. Anthropologist Enid Schildkrout draws on her research in West Africa and museum collections around the world to explore the African antecedents of Lowcountry basketry. Geographer Judith A. Carney discusses the origins of rice in Africa and reveals how enslaved Africans brought to America not only rice seeds but, just as important, the technical know-how that turned southern coastal forests and swamps into incredibly profitable rice plantations. Historian Peter H. Wood discusses the many skills that enslaved Africans contributed to the settlement of the Old South and at the same time used to resist the conditions of their servitude. John Michael Vlach, a leading authority on African American folk art, discusses the history of visual depictions of plantation life. Fath Davis Ruffins, a specialist on the imagery of popular culture, sheds light on the history embedded in old photographs of African Americans in the Charleston area. Cultural historian Jessica B. Harris explores the tradition of rice in American cooking and the enduring African influences in the southern kitchen. Anthropologist and art historian Sandra Klopper sketches the history of coiled basketry in South Africa, illuminating its evolution from utilitarian craft to fine art, parallel to developments in America. Anthropologist J. Lorand Matory traces the changing meanings of Gullah/Geechee identity and discusses its appearance as a significant force on the American cultural scene today.

[Return to table of contents]


---
New Book
The Children of Africa in the Colonies: Free People of Color in Barbados in the Age of Emancipation
By Melanie J. Newton.
Louisiana State University Press, Cloth, 336 pp., ISBN-13: 978-0-8071-3326-2, June, 2008.

Description from the Publisher:


When a small group of free men of color gathered in 1838 to celebrate the end of apprenticeship in Barbados, they spoke of emancipation as the moment of freedom for all colored people, not just the former slaves. The fact that many of these men were former slave owners themselves gives a hollow ring to their lofty pronouncements. Yet in The Children of Africa in the Colonies, Melanie J. Newton demonstrates that simply dismissing these men as hypocrites ignores the complexity of their relationship to slavery. Exploring the role of free blacks in Barbados from 1790 to 1860, Newton demonstrates that the emancipation process transformed social relations between Afro-Barbadians and slaves and ex-slaves.

Free people of color in Barbados genuinely wanted slavery to end, Newton explains, a desire motivated in part by the realization that emancipation offered them significant political advantages. As a result, free people's goals for the civil rights struggle that began in Barbados in the 1790s often diverged from those of the slaves, and the tensions that formed along class, education, and gender lines severely weakened the movement. While the populist masses viewed emancipation as an opportunity to form a united community among all people of color, wealthy free people viewed it as a chance to better their position relative to white Europeans.

To this end, free people of color refashioned their identities in relationship to Africa. Prior to the 1820s, Newton reveals, they downplayed their African descent, emphasizing instead their legal status as free people and their position as owners of property, including slaves. As the emancipation debate in the Atlantic world reached its zenith in the 1820s and 1830s, and whites grew increasingly hostile and inflexible, elite free people allied themselves with the politics of the working class and the slaves, relying for the first time on their African heritage and the association of their skin color with slavery to openly challenge white supremacy.

After emancipation, free people of color again redefined themselves, now as loyal British imperial subjects, casting themselves in the role of political protectors of their ex-slave brethren in an attempt to escape social and political disenfranchisement. While some wealthy men of color gained political influence as a result of emancipation, the absence of fundamental change in the distribution of land and wealth left most men and women of color with little hope of political independence or social mobility.

Mining a rich vein of primary and secondary sources, Newton's unique study elegantly describes how class divisions and disagreements over labor and social policy among free and slave black Barbadians led to political unrest and devastated the hope for an entirely new social structure and a plebeian majority in the British Caribbean.

[Return to table of contents]


---
New Book
The Reaper's Garden: Death and Power in the World of Atlantic Slavery
By Vincent Brown.
Harvard University Press, Cloth, 368 pp., illus., ISBN-13: 978-0674024229, February, 2008.

Description from the Publisher: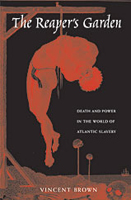 "Vincent Brown makes the dead talk. With his deep learning and powerful historical imagination, he calls upon the departed to explain the living. The Reaper's Garden stretches the historical canvas and forces readers to think afresh. It is a major contribution to the history of Atlantic slavery." -- Ira Berlin, author of Many Thousands Gone: The First Two Centuries of Slavery in North America.

"An elegant and powerful study of the ways that all of Jamaica's people -- poor and rich, slave and free, black and white -- lived in the constant shadow of death in England's richest and most important colony. A profound exploration of the meanings of death and the dead for the living." -- James Sidbury, author of Becoming African in America.

"In this riveting and remarkable book, Vincent Brown carries us to the epicenter of the experience of slavery. He shows us how, in plantation Jamaica and along the Atlantic currents that shaped it, the worlds of the living and the dead were always tightly intertwined." -- Laurent Dubois, author of Avengers of the New World: The Story of the Haitian Revolution.

"The Reaper's Garden is a truly luminous book that will establish Vincent Brown's reputation as a brilliant interpreter of the African diaspora." -- Marcus Rediker, author of The Slave Ship: A Human History.



What did people make of death in the world of Atlantic slavery? In The Reaper's Garden, Vincent Brown asks this question about Jamaica, the staggeringly profitable hub of the British Empire in America -- and a human catastrophe. Popularly known as the grave of the Europeans, it was just as deadly for Africans and their descendants. Yet among the survivors, the dead remained both a vital presence and a social force.

In this compelling and evocative story of a world in flux, Brown shows that death was as generative as it was destructive. From the eighteenth-century zenith of British colonial slavery to its demise in the 1830s, the Grim Reaper cultivated essential aspects of social life in Jamaica -- belonging and status, dreams for the future, and commemorations of the past. Surveying a haunted landscape, Brown unfolds the letters of anxious colonists; listens in on wakes, eulogies, and solemn incantations; peers into crypts and coffins, and finds the very spirit of human struggle in slavery. Masters and enslaved, fortune seekers and spiritual healers, rebels and rulers, all summoned the dead to further their desires and ambitions. In this turbulent transatlantic world, Brown argues, "mortuary politics" played a consequential role in determining the course of history.

Insightful and powerfully affecting, The Reaper's Garden promises to enrich our understanding of the ways that death shaped political life in the world of Atlantic slavery and beyond.

[Return to table of contents]


---
New Book
Unfinished Business: A Comparative Survey of Historical and Contemporary Slavery
By Joel Quirk.
UNESCO and Wilberforce Institute for the study of Slavery and Emancipation (WISE), University of Hull, May, 2008, full report available as free download, hard copies available in 2009.

Description from the Publisher: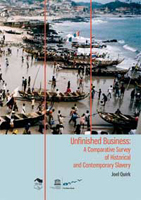 Interest in contemporary slavery has increased dramatically over the last ten years, but there remains a widespread tendency to view slavery in the past and slavery in current society as independent fields of study. This publication moves beyond this artifical divide, providing the first ever comparative analysis of historical slave systems and modern forms of human bondage. From this standpoint, recent concerns over human trafficking, debt-bondage, child labor and other related problems are analyzed in view of the historical strengths and weaknesses of the legal abolition of slavery. By bringing together a range of studies on different aspects of slavery, both past and present, this publication provides an innovative platform for promoting dialogue about ways of addressing both contemporary slavery and the enduring legacies of historical slave systems.

Well aware that ignoring or attempting to hide key historic events can become an obstacle to mutual understanding, international reconciliation and stability, UNESCO decided to raise international awareness on the slavetrade and slavery as a means of contributing to the preservation of peace. Humanity's collective conscience must not forget this tragedy, symbolizing the denial of the most basic human rights. By virtue of its scale, its duration and the violence that characterized it, the slave trade is regarded as the greatest tragedy in human history. Moreover, it has caused profound transformations, which account in part for a large number of geopolitical and socio-economic changes that have shaped today's world. It also raises some of the most burning contemporary issues, e.g., racism, cultural pluralism, construction of new identities and citizenship.

The Slave Route Project was officially launched in 1994 in Ouidah, Benin. The concept of "route" was chosen to illustrate the flow of exchanges among peoples, cultures and civilizations that has influenced societies worldwide. In addition to exploring the historical aspects of slavery, the project aims to improve understanding of the present and to contribute to the current debate regarding multi-ethnic and multicultural societies. The main objectives of the Slave Route Project are: to contribute to a better understanding of the slave trade, its processes and implications, through multidisciplinary research; to objectively highlight the consequences of the slave trade on modern societies, in particular the global transformations and cultural interactions among peoples generated by the tragedy; and to contribute to the establishment of a culture of tolerance and peaceful coexistence between peoples by encouraging intercultural dialogue. Since its inception, the project has been organized around five closely linked programmes in various fields of activity, including scientific research, the development of pedagogic tools, the collection and preservation of written archives and oral traditions, inventorying and preserving places and sites of memory related to slavery, the promotion of intangible artistic and spiritual expressions derived from slavery and slave trade; and the contributions of the African Diaspora. For further information on the objectives and activities of the UNESCO Slave Route Project, consult: www.unesco.org/culture/slaveroute.

[Return to table of contents]


---
New Film
Traces of the Trade: A Story from the Deep South
By Katrina Browne, Producer and Director.
California Newsreel, 86 mins., DVD, http://www.newsreel.org/nav/title.asp?tc=CN0222, 2008.

Description from the Publisher: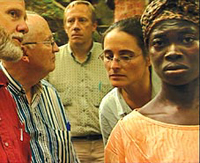 Katrina Browne uncovers her New England family's deep involvement in the Triangle Trade and, in so doing, reveals the pivotal role slavery played in the growth of the whole American economy. In this bicentennial year of the federal abolition of the slave trade, this courageous documentary asks every American what we can and should do to repair the unacknowledged damage of our troubled past.

Katrina Browne was shocked to discover that her Rhode Island forebears had been the largest slave-trading dynasty in American history. For two hundred years, the DeWolfs were distinguished public servants, respected merchants and prominent Episcopal clerics, yet their privilege was founded on a sordid secret. Once she started digging, Browne found the evidence everywhere, in ledgers, ships logs, letters, even a family nursery rhyme. Between 1769 and 1820, DeWolf ships carried rum from Bristol, Rhode Island to West Africa where it was traded for over 10,000 enslaved Africans. They transported this human cargo across the Middle Passage to slave markets from Havana to Charleston and beyond, as well as to the family's sugar plantations in Cuba. The ships returned from the Caribbean with sugar and molasses to be turned into rum at the family distilleries, starting the cycle again.

This film explains how the New England slave trade supported not just its merchants but banks, insurers, shipbuilders, outfitters and provisioners, rich and poor. Ordinary citizens bought shares in slave ships. Northern textile mills spun cotton picked by slaves, fueling the Industrial Revolution, and creating the economy that attracted generations of immigrants. It was no secret; John Quincy Adams, sixth president, noted dryly that independence had been built on the sugar and molasses produced with slave labor. decisively refutes the widely-accepted myth that only the South profited from America's "peculiar institution."

Browne invited two hundred descendants of the DeWolfs to join her on a journey to explore their family's past; only nine came, ranging from a 71 year old Episcopal priest to a County Commissioner from Oregon.

Intrepid, intellectually and morally engaged, and a little too polite and "Protestant" for at least one among them, they retrace the Triangle Trade from their ancestors' Bristol cemetery to the slave castles of Ghana and the ruins of a family plantation in Cuba. In Ghana, they discuss the impact of the slave trade on Africa with leading scholars, meet students who pointedly ask if they are ashamed of their family's past, and encounter African-Americans on homecoming pilgrimages. They are surprised and humbled when their good intentions are sometimes met with hostility but, exhausted and shaken, they press on.

On their return they have a clearer insight into this country's persistent racial chasm, why black and white Americans have two versions of their common history. They join the growing discussion around restorative justice and racial reconciliation. Harvard law professor, Charles Ogletree, co-chair of the Reparations Coordinating Committee, argues for a fund to benefit the descendants of slaves still excluded from American prosperity. Brown economist, Glenn Loury, counters that reparations might alienate more Americans than it would attract. But Harold Fields, facilitator of a ten year long multi-racial, city-wide dialogue in Denver, points out that "maybe reparations is a process not necessarily an event." This compelling film has become a valuable part of that process.

[Return to table of contents]


---
Society for Historical Archaeology
2009 Conference on Historical and Underwater Archaeology.
Ties that Divide: Trade, Conflict and Borders.
Fairmont Royal York Hotel
Toronto, Canada, January 6-11, 2009.

From the Conference Organizers -- The 2009 conference theme speaks to Toronto's place in the Great Lakes and its role as an early centre of interaction, exchange and trade between Aboriginal and European nations at the beginnings of the "New World Experience" for this part of the continent. It further speaks to the persistent frontier defined by the Great Lakes and the St. Lawrence River, and to the conflict between Aboriginal, French, British, American, and Canadian peoples over territory now divided by the Canada-United States border. The conference theme also invites topics beyond a regional focus, since Conflict and Trade, in the broadest application of the concepts, are universal dimensions of past and present life. Likewise Borders, to constrain, separate, and transcend, is a concept that plays out across the entire human experience, such as between urban and rural life, between genders, age and ethnicities enhancing identity, between the disciplines of archaeology, anthropology and history, between underwater and land based archaeology, and between the archaeologist and others who also claim an interest in and ownership of the past. We hope that you will visit us in Toronto, a city that both celebrates and transcends its past and global present with vibrant and diverse museums, galleries, neighborhoods and cuisines that showcase all of the world's cultures that now call Toronto home.

The African Diaspora Archaeology Network (ADAN) will host its annual forum meeting at this SHA conference, with a theme of "African Heritage in Canada." Discussants include Karolyn Smardz Frost, Catherine Cottreau-Robins, Paul Lovejoy, and Heather MacLeod-Leslie, with Chris Fennell as organizer and moderator. African diaspora sites in Canada include a spectrum of earliest occupations, through Black Loyalist communities established in the late 1700s following the American Revolutionary War, emancipation havens of the early 1800s, and African Canadian settlements of the late 19th and early 20th centuries. In addition to research projects focusing on the historical dynamics of such communities within Canada, many sites of African American heritage in the United States had significant connections with the movement of individuals and families to such havens in Canada in the early 19th century. This two-hour forum will provide a discussion of current trends and primary issues in research projects concerning African heritage in Canada. Related research questions include: social and economic dynamics impacting such communities; networks traversing the American and Canadian border; responses to slavery and racialization; agencies of resistance and abolition; continuing developments of particular African cultural beliefs and practices; and changing contours of social group networks. Additional time within our two hours will be reserved for open discussions of any organizational or other subjects of interest to the ADAN.

The SHA Conference includes a number of other symposia, forum discussions, papers, and posters that address subjects of interest to researchers in African diaspora archaeology. [Read or download a listing of related paper titles and abstracts here in Adobe .pdf format >>>].

[Return to table of contents]


---
The Archaeology of the Recent African American Past.
South Carolina Institute of Archaeology and Anthropology
University of South Carolina, Columbia
February 27-28, 2009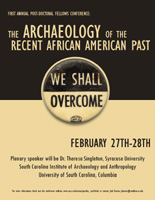 The South Carolina Institute of Archaeology and Anthropology and the Department of Anthropology at the University of South Carolina will hold their first annual Post-Doctoral Fellows Archaeology Conference in February 2009, organized by Jodi Barnes. The Archaeology of the Recent African American Past is a two-day conference to be held at the University of South Carolina in Columbia on Friday, February 27 (9am to 5pm) and Saturday February 28 (9am to 3:30pm). The central theme is the plurality of the post-emancipation experiences in the United States and how the archaeological record can provide insight into how African peoples experienced freedom in places such as James Island, South Carolina, Nicodemus, Kansas or New Philadelphia, Illinois. The presentations will focus on the painful histories of Reconstruction and Jim Crow and the more hopeful histories of the Civil Rights Movement and the building of Black communities, neighborhoods and universities.

Theresa Singleton, an historical archaeologist, foundational scholar in African diaspora archaeology, and faculty member at Syracuse University, New York, is the plenary speaker. The plenary will be held on Saturday afternoon at the Carriage House of the Robert Mills House & Park (a Historic Columbia Foundation property) with a reception to follow.

In addition, there will be a museum exhibit and reception at the McKissick Museum on the University of South Carolina campus on Friday night. A tour of African American Heritage sites in Columbia will also be available. Presentations at the conference include:

Reaching for Freedom, Seizing Responsibility: Archaeology at the Phyllis Wheatley Home for Girls, Chicago, Anna S. Agbe-Davies, DePaul University

Archaeology of Jim Crow Era African American Life on Louisiana's Sugar Plantations, David Palmer, University of Louisiana at Lafayette

Black History as Property: A Horizon of African American Memorialization, Christopher N. Matthews, Hofstra University

The Cemetery as Focus of Community Identity and Resistance in the Past and Remembering and Reclaiming the Past in the Present, John P. McCarthy, S&ME, Inc.

Race, Displacement, and 20th Century University Landscapes: An Archaeology of Renewal and Urban Universities, Paul R. Mullins, Indiana University-Purdue University, Indianapolis and Lewis C. Jones, Indiana University

What Means Gottes Acker?: The 20th Century Obliteration and Revival of an African-American Story, Leland Ferguson, University of South Carolina

Gibson Grove AME Zion Church Project, Alexandra Jones, University of California, Berkeley

Nicodemus, An Inspiration Beneath the Poppy Mallows, Flordeliz T. Bugarin, Howard University

Archaeological Perspectives on Structural Racism in the Jim Crow Era of the American Midwest, Christopher C. Fennell, University of Illinois, Urbana-Champaign

Life and Death on James Island: Exploration and Protection of the Dill Sanctuary, Ronald Anthony, Eugene Frazier, Martha Zierden, The Charleston Museum

Constructing Black "Childhood" in Reconstruction Era Dallas: Victorian Ideals and the Evolving Realities of an Engendered African-America, Megan Teague and James Davidson, University of Florida

An Archaeology of Urban Infrastructure and African-American Achievement in Annapolis, Maryland during the 20th Century, Matthew M. Palus, Columbia University, New York

From Slave to Citizen on James Island: The Archaeology of Freedom at Fort Johnson, Carl Steen, Diachronic Research

White Privilege and Archaeology, Jennifer Babiarz, University of Texas, Austin

Interpretations from African-American Cemetery Data, Christina Brooks, Winthrop University

An Archaeology of Commodity Flow, Health, and Discourse Materialized During the Late Nineteenth and Early Twentieth Century: A Case Study from Columbia, South Carolina, Jakob D. Crockett, University of South Carolina

Excavating Inspiration: Archaeology at the Harriet Tubman Home, Auburn, New York, Douglas Armstrong, Syracuse University

BaKongo Cosmograms, Christian Crosses, Or None Of The Above: An Archaeology of African American Spiritual Adaptations into the 1920s, Kenneth L. Brown, University of Houston

For additional information, check out the conference website at: www.cas.sc.edu/SCIAA/postdoc_conf.html or contact Jodi Barnes at JBarnes@mailbox.sc.edu.

[Return to table of contents]


---
Association for the Study of
African American Life and History.
Ninety-Fourth Annual Conference

The Association for the Study of African American Life and History (ASALH) is soliciting papers for its 94th Annual Conference. The conference theme recognizes and celebrates the struggles of Black people in the Americas to win the rights of full citizenship. With our theme, the Quest for Black Citizenship in the Americas we also recognize the 100th Anniversary of the National Association for the Advancement of Colored People, the NAACP.

ASALH invites scholars from all disciplines to present research on African and African American life, history, thought, and culture from all parts of the Diaspora. Individual papers are welcome; however, multi-paper panels are preferred. As contemporary landscapes shift in national and international politics, we look forward to these important and necessary discussions about complex issues of citizenship -- past, present, and future -- for people of African descent.

The deadline for submissions is April 30, 2009, and all presenters must be members of ASALH and register for the conference. All proposals must be submitted electronically to ASALH. For information on how to make electronic submissions, please visit www.asalh.org/94thconvention.html, or contact the Academic Program Chair, Stephanie Y. Evans, at contact@professorevans.com.

[Return to table of contents]


---
Aspects of the Foreign Relations
of the Benin Empire in History.
Benin City, Nigeria, June, 2009
Tayo Akpata Foundation in collaboration with Institute for Benin Studies invites participants to submit abstracts and papers for an international conference scheduled to hold in Benin City, June 2009, with the theme of Apects of the Foreign Relations of the Benin Empire in History. Sub-themes include: Historiography of Benin; Edo Diaspora and Relations with Benin; Origins of Benin; Edo Diaspora in Yoruba land: Akure, Ekiti, Owo Akoko (Owo Division), Ilorin, Ikale, Ilesha and Eko-Lagos; Edo Diaspora in Igbo land and the Niger Delta; Benin Kingdom, the Trans Atlantic Slave Trade and Edo Diaspora; Influences in Sao Tome and Principe, West Africa and the Americas; Impact of colonialism on the Benin.

Please send an abstract of not more than 250 words should be submitted electronically as attachment through the e-mail address: insbeninst@gmail.com, and cc. insbenst@hotmail.com, or as a hard copy and disk copy; typed double space, using Times New Roman 12 point font, to the undersigned. Deadline for submission of abstract is February 28, 2009. Authors will be notified of the status of their abstracts by March 15, 2009. Completed Papers must be received May 30, 2009. Completed papers must include references, tables and figures on standard paper (A4) with 1 inch margin all around. All enquiries should be addressed to: Uyilawa Usuanlele, Coordinator, North America, uyilausu@gmail.com, +1-315-312-3485, or, Aiko Obobaifo, Secretary, 18 Ezoti Street, Benin City, Edo State, Nigeria, aiko_aifo@yahoo.com; Institute for Benin Studies, 18 Ezoti Street, Benin City, Edo State, Nigeria; email: insbeninst@gmail.com.

[Return to
table of contents]
---
New England Beyond Black and White.
Center for New England Culture, June 11-13, 2009
The Center for New England Culture is soliciting papers for its 4th Annual Black New England Conference. The theme for this year's conference is "New England Beyond Black and White." Moving beyond dichotomous formulations of race, the conference will explore the complex interactions, connections, conflicts, resistance efforts, and experiences of Black, white, Indigenous, and multi-racial citizens across the region and centuries.

Writings and presentations should investigate the complexity of racial delineations, stereotypes, and figurations within a New England context. Submissions are encouraged on well-known figures and events, as well as those lesser known. Individuals interested in submitting proposals should give particular thought to how people of color, past and present, articulate and live out marginalized identities in the midst of a white-dominated and supposedly "free" region of the United States. The conference invites papers on the interactions of Black and Indigenous communities, the presence of mixed race individuals and communities, "passing," and the more recent experiences of African and Caribbean immigrants.

The Black New England Conference is a 2-day conference to share work and insights on the Black experience past and present in New England. Each conference has featured a distinguished keynote address (James Campbell, James O. Horton, and Patricia Smith) and presentations by independent scholars, community researchers, writers, artists, and activists (see http://www.neculture.org/ne-identities.html). The Conference is both an academic conference and a celebration of Black life and history in New England. The deadline for submissions is March 6th 2009. For general information visit: http://neculture.org or call the Center for New England Culture at: (603) 862-0353. For special inquiries please contact: David Watters, David.Watters@unh.edu or Jerrianne Boggis, Jerrianne.Boggis@unh.edu, (603) 862-0693.

[Return to table of contents]


---
Society for Caribbean Studies (UK)
Thirty-Third Annual Conference
University of Hull, July 1-3, 2009
The 33rd Annual Conference of the Society for Caribbean Studies (UK) will be held on July 1-3, 2009, at Wilberforce Institute for the Study of Slavery and Emancipation (WISE), University of Hull. The Society invites submissions of one-page abstracts and a short CV by 15th January, 2009 for research papers on the Hispanic, Francophone, Dutch and Anglophone Caribbean, and on Caribbean Diasporas for this annual international conference. Papers are welcomed from all disciplines and can address the themes outlined below. We also welcome abstracts for papers or for full panel proposals that fall outside this list of topics. Those selected for the conference will be invited to give a 20-minute presentation and will be offered the opportunity to publish their work as part of the Society's online series of papers.

Provisional panel subjects include: Slavery and Emancipation; Caribbean geographies, place and space; Crime and criminality; Sexualities; Sickness, health and healing; Visual and material culture; Cultures of resistance; Caribbean religions; Civil society and political economy; Environment and development; Sport and recreation; the Cold-War Caribbean; Short stories and oral traditions; Theatre and performance; Remittances and the transnational economy.

The Society will provide a limited number of Postgraduate Bursaries for presenters to assist with registration and accommodation costs. Postgraduate researchers should indicate that they are seeking a bursary when submitting their abstract, but please note that travel costs cannot be funded. Arts researchers or practitioners living and working in the Caribbean are eligible to apply for the Bridget Jones Award, the deadline for which is also 15th January, 2009. To submit an abstract online, please consult the Society website: www.caribbeanstudies.org.uk.

For any further queries, or for alternative methods of abstract submission, please contact David Howard (david.howard@ed.ac.uk). For more information on the Bridget Jones Award, please contact Kate Quinn (kate.quinn@sas.ac.uk) or visit the Society website. Clare Newstead, Senior Lecturer in Human Geography, School of Arts and Humanities, Nottingham Trent University, Clifton Lane, Nottingham, NG11 8NS, Ph: +44 115 848 3105, Fax: +44 115 848 6385.

[Return to table of contents]


---
Africa, Europe, and the Americas, 1500–1700.
Accra, Ghana, July 12-26, 2009

The Omohundro Institute of Early American History and Culture in Williamsburg, Virginia, and the International Institute for the Advanced Study of Cultures, Institutions, and Economic Enterprise in Accra, Ghana, invite applications to participate in a two-week workshop, to be held 12–26 July 2009 in Accra, Ghana. The purpose of the workshop is to expand and deepen the connections among scholars from sub-Saharan Africa, Europe, and the Americas begun at the Omohundro Institute conference, "The bloody Writing is for ever torn": Domestic and International Consequences of the First Governmental Efforts to Abolish the Atlantic Slave Trade, that took place in August 2007, at Accra and Elmina. Applicants to the 2009 workshop may be advanced graduate students or faculty working on any aspect of the theme Africa, Europe, and the Americas, 1500–1700. Spaces have been reserved for twelve scholars based in sub-Saharan Africa and eight located in other parts of the world.

The workshop will provide the cost of travel from the participants' home institutions to Accra and return. All local expenses will be covered, including accommodations, meals, and brief excursions to Kumasi and Elmina, Ghana. The workshop is sponsored by the Omohundro Institute of Early American History and Culture, the Gilder Lehrman Institute of American History, the Andrew W. Mellon Foundation, the Gilder Lehrman Center for the Study of Slavery, Resistance, and Abolition at Yale University, the W. E. B. Du Bois Institute for African and African American Research at Harvard University, and the International Institute for the Advanced Study of Cultures, Institutions, and Economic Enterprise.

Professor Irene K. Odotei of the University of Ghana and Professor Joseph C. Miller of the University of Virginia in the United States will lead the workshop. Professor Ronald Hoffman, Director of the Omohundro Institute of Early American History and Culture and Professor Emmanuel Akyeampong of Harvard University and Senior Fellow, International Institute for the Advanced Study of Cultures, Institutions, and Economic Enterprise will also participate. Professors Odotei and Miller will chair twice daily discussions of a wide range of current scholarship, based on materials to be circulated and considered in advance by all workshop participants. The first week will be devoted to readings and discussions along two tracks: (1) regional perspectives on the Atlantic from Africa, Brazil, the Caribbean, and Europe, and (2) African regions' particular histories and cultures. The aim is to acquaint non-Africanist Atlanticists with African regional components of the field, including an emphasis on local sources and issues unfamiliar to non-specialists, and to allow Africa-based scholars to embed their regionally oriented scholarship in broader Atlantic contexts. The directors of the workshop will determine the final list of readings based on the interests of the workshop participants, and it is expected that the dialogue between African and Atlantic scholarship will enrich both sides in equal measure.

In the workshop's second week, participants will discuss the ongoing research projects presented by their workshop colleagues, within the framework of issues developed during the preceding week of readings. It is expected that all participants will be substantively engaged in research and/or teaching subjects related to Atlantic history and that the draft versions of their scholarship that they will submit for pre-circulation among the invited members of the workshop will be sufficiently robust to benefit from the cross-regional and cross-disciplinary discussions.

Applicants should submit a one-page letter of intent, a short professional c.v. (no more than three pages), and a 500-word outline of the research they intend to contribute, taking care to specify the sources being used, the current state of the project, and the potential gains that they envision from participation in the workshop. Applicants should also arrange for two substantive letters of reference, to be submitted on institutional or official letterhead. The deadline for receipt of these materials at the Omohundro Institute is 27 December 2008.

Travel funding for participants invited to the workshop will be authorized upon receipt of the research paper that they intend to circulate for discussion. A paper of at least 8–10 pages must be received at the Omohundro Institute by 1 June 2009. Timely advance circulation of members' research is intended to enable all participants to acquaint themselves with the scholarship of their colleagues before arriving in Ghana, thus to maximize the prospects for informed and substantive discussions around the readings to be selected. Workshop participants who are based in sub-Saharan Africa will receive packets containing all the reading materials to be discussed. Everyone accepted into the workshop will receive copies of the draft research papers.

Application materials and letters of reference may be posted as digital attachments to http://oieahc.wm.edu/conferences/african_seminar/application/apply.cfm or by mail to: African Seminar, Omohundro Institute of Early American History and Culture, P.O. Box 8781, Williamsburg, VA 23187-8781. Instructions for submission of the research paper will be sent to each applicant accepted for the workshop. A selection committee composed of the directors of the workshop, university faculty in Ghana, and representatives of the Omohundro Institute will assess all complete applications with respect to, (1) the intellectual, research, or methodological substance of the proposed project and its relevance to the theme ("Africa, Europe, and the Americas, 1500–1700") of the workshop; (2) its potential for productive collaboration with other projects proposed; and (3) the academic qualifications of the applicant. Invited participants will be notified by email on 2 February 2009.

[Return to table of contents]


---
Constructions of Race and Identity in Diasporic Communities.
Sixth Annual Herman C. Hudson Symposium
Bloomington, Indiana, April 4, 2009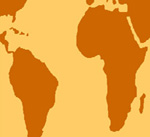 Call for Papers: Constructions of Race and Identity in Diasporic Communities, the Sixth Annual Herman C. Hudson Symposium, hosted by the African American and African Diaspora Studies Graduate Society at Indiana University Bloomington, invites abstracts for papers exploring "Constructions of Race and Identity in Diasporic Communities" from interdisciplinary or multidisciplinary perspectives. These papers will be presented at our annual conference on Saturday, April 4, 2009 at the Neal-Marshall Black Culture Center.

Papers should explore persons or groups who comprise and/or continue to reconstitute Diasporic communities. The research should engage the chosen community from a cultural, intellectual, social, historical, or political vantage point, engaging constructions of race and identity from a distinct perspective. The African Diaspora should be referenced but does not have to be paramount in this research. We are also interested in expanding our scope this year to include presentations that employ and give voice to the performing and visual arts, as these are instrumental forms of expression found within the Black Diaspora.

Interested graduate and undergraduate student presenters should submit a one-page abstract to hchs@indiana.edu. Presenters who are interested in displaying visual art should submit a digital CD of their work along with their one-page abstract. Panel proposals should include a description of the panel's theme, the name of the panel chair, and a one-page abstract from each participant. All abstracts should include the name, discipline, and academic affiliation of each participant. All materials and questions should be sent to the attention of Heather Essex, chair of Abstracts and Panel Development, at hchs@indiana.edu. All abstracts are due by January 16, 2009. For further information visit the AAADS Graduate Society website at www.indiana.edu/~afroamer/.

[Return to table of contents]


---
Memory, Public History and Representations of
the Past: Africa and Its Diasporas
An Edited Volume
The struggle over the re-presentation of the past continues to be contested terrain both in the academy and in the public domain. The recent and ongoing commemorations of the various abolitions and emancipations in the worlds created by enslaved Africans and their descendants provide many examples of this continuing contestation. Yet that is but one aspect of an increasing debate about the role of public history in the creation of national narratives and the relationship between historical memory and citizenship. This call for papers is for a volume which addresses these and allied issues.

The editors of this collection envisage a collection of essays which explores the ways in which representations of Africa and the making of its diasporas are inscribed in the public historical memory. We are particularly interested in bringing together a range of articles that assess the forces which have shaped the production of history, the dissemination of historical representations, and their influence on shaping popular perceptions of Africa and its diasporas.

Please note that the following topic areas are suggested but are by no means an exclusive list and papers in other relevant areas are also welcome: Memory, Myth and the Historical Imagination; Museums, History, and Hagiography; Public History in the Digital Age; Historical Representations in Film, Advertising and Music; Visiting the Past, Historical Sites as Tourist Destinations; History and Power, Political Uses of Memory; History and the Popular media: Newspapers, Radio, Television; Explorations in the Theory & Methods of Public History.

The collection will be edited by Drs. Audra A. Diptee (Carleton Centre for Public History, Carleton University) and David V. Trotman (The Harriet Tubman Institute for Research on the Global Migrations of African Peoples, York University). Submissions should be original and previously unpublished. Interested individuals should send an abstract (400 words) and a CV to audra_diptee@carleton.ca by January 31st, 2008. Audra Diptee, PhD, Assistant Professor, Department of History, Carleton University, 1125 Colonel By Drive, Ottawa, ON, CANADA K1S 5B6.

[Return to
table of contents]
---
Liberating Sojourn 2:
Transatlantic Abolitionists 1845-1860.
University of Liverpool, April 23-25, 2009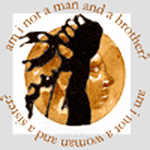 In commemoration of the 150th anniversary of Frederick Douglass' second visit to the United Kingdom, 1859-1860, we invite proposals for papers focusing on black abolitionists in Britain and Ireland in the period 1845-1860. Liberating Sojourn 2, expands on the colloquium concentrating on Douglass' first transatlantic voyage, held at Keele University in 1995, and will take place in Liverpool, the former slave port from which Douglass began his second UK tour.

The juncture of Douglass' return trip to Europe on the eve of the US Civil War offers an opportunity to review contemporary shifts in the transatlantic abolitionist movement and international reform community, and to consider afresh the various encounters, transformations and tensions resulting from the circulation of black abolitionists, reformers and ex-slaves, and their work, beyond the Americas. The aim of the symposium, therefore, is to bring together international scholarly perspectives on Douglass' second visit, as well as on the activities of other abolitionist campaigners and sojourners in the period. These include, but are not limited to: Harriet Jacobs, Henry Box Brown, William and Ellen Craft, William Wells Brown, Henry Highland Garnet, James McCune Smith, Martin Delaney and Sarah Parker Remond.

Literary, Historical, Cultural and interdisciplinary approaches are encouraged. Papers are invited across a range of subjects, examples of which might include: race, gender and reform; African Colonization; popular entertainment and racial performance; travel; religion and ethical culture; reform movements; resistance and revolt; constitution and law; blackness and empire (Portuguese, Spanish, British, American); nationalism; romanticism; the economics of slavery and anti-slavery; liberalism; philosophy and freedom; literary and political afterlives. Keynote speakers will be Richard Blackett, Vanderbilt University, and Jean Fagan Yellin, Pace University.

There will be a session on Abolitionists in the North West of England, and on Comparative Luso-Iberian perspectives. In addition, there will be a dedicated teaching session and proposals for papers with a specific pedagogical focus are welcome. Topics might include: Practical approaches to teaching Douglass in 2009; Interdisciplinary teaching: a case study; Teaching abolition and transatlantic studies in literary, historical, American or Latin American studies programmes; Teaching textual and material culture in partnership with libraries and archives; Texts and technology: Using web 2.0 technology to teach transatlantic studies; Using archives and independent research in the classroom.

Proposals of no more than 250 words should be sent to Alan Rice (arice@uclan.ac.uk) or Fionnghuala Sweeney (fsweeney@liv.ac.uk) by 23 January 2009. Papers should be 20 minutes in length. Completed papers should be sent to individual panel chairs by 1 April 2009. Liberating Sojourn 2 is associated with the Commemorating Abolition initiative based at the University of Central Lancashire (UCLAN) -- see www.uclan.ac.uk/abolition. Following the 200th anniversary of the abolition of the slave trade in 2007, this project engages undergraduates in archival research into the visits of transatlantic abolitionists to Northern Britain. An exhibition of the findings of this research will feature at the colloquium. Panel sponsors include the English Subject Centre, the British Association for American Studies, the UCLAN Centre for Research Informed Teaching, the Centre for the Study of International Slavery in Liverpool and the Institute for the Study of Slavery at the University of Nottingham.

[Return to table of contents]


---
Book Review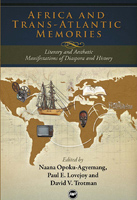 Naana Jane Opoku-Agyemang, Paul E. Lovejoy, and David D. Trotman, editors.  Africa and Trans-Atlantic Memories: Literary and Aesthetic Manifestations of Diaspora and History. Trenton, NJ: Africa World Press, 2008, 468 pp., $34.95 (paper), ISBN 1592216331.

Reviewed for the African Diaspora Archaeology Newsletter by Liza Gijanto, Syracuse University.



This text is the result of discussion held during the 2002 conference on "The Trans-Atlantic Construction of the Notions or 'Race,' Black Culture, Blackness, and Antiracism: Towards a New Dialogue Between Researchers in African, Latin America, and the Caribbean" held on Goree Island, Senegal. The editors state that they "recognized the need to consider the importance of literature and literary expression in examining the African Diaspora, precisely because literary forms are key in understanding the uses of memory" (p. 1). This text moves beyond the initial recognition of literature as an important medium for interpretation to encompass all perceived forms of art, including cinema and music, as well as written essays and non-fictional works produced during and after the Atlantic era. The overall size of the text, number of contributors, and variety of subjects attests to the complexity of the trade, identity, survival and memory.

The volume contains twenty-four chapters and is divided into four major thematic sections focusing on the nature of the Atlantic slave trade and slavery in Africa and the Americas. A few chapters address older themes such as 'African Survivals' and the reinterpretation of African traditions in the Americas directly (i.e., Akinwumi's discussion of scarification among the Saramaka in Suriname and Stanley-Niaah's chapter on Limbo and Dancehall), though the majority address a broader range of analysis. Though it is not practical to discuss each chapter individually, it is possible to address a number of themes present in each section. In the first, The African Voice in the Diaspora, the various authors' analyses of contemporary works written by both enslaved laborers and those working with them demonstrates the complexity of the slave experience. The analysis of texts presented by Lovejoy and Rucker are particularly insightful. Both authors demonstrate the survival of memory amongst the enslaved in addition to the complexity of the trade and slavery in Africa. [Read or download this full review here in Adobe .pdf format >>>].

[Return to table of contents]


---
Book Review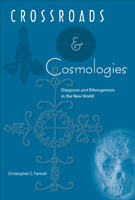 Christopher C. Fennell. Crossroads and Cosmologies: Diasporas and Ethnogenesis in the New World. Gainesville: University Press of Florida, 2007, xxii + 168 pp., illus., maps, bibliography, index. $59.95 (cloth), ISBN 978-0-8130-3141-5.

Reviewed for the African Diaspora Archaeology Newsletter by Kevin M. Bartoy, Director of Archaeology, The Hermitage, Nashville, Tennessee.

With reply comment by the author.

Every student of American archaeology has been taught the mantra first coined by Gordon Willey and Philip Phillips and later immortalized by Lewis Binford, "American archaeology is anthropology or it is nothing." Although this statement is consistently heralded throughout the halls of the academy, less often are these words put into practice. Within the context of historical archaeology, the critical importance of anthropological thought is often even further devalued as practitioners increasingly draw more inspiration from history, literary criticism and social theory.

Yet, in his new volume, Crossroads and Cosmologies: Diasporas and Ethnogenesis in the New World, Christopher Fennell places archaeology squarely in the realm of anthropology. Fennell not only emphasizes the need for archaeology to be anthropology but he also demonstrates the important contribution that archaeology makes to anthropology. In fact, the volume appears written for an audience of archaeologists as well as anthropologists in that it coherently explains the connections between archaeology and anthropology in such a way as to pierce the bias and jargon that creates artificial distance between archaeologists and other anthropologists.

In reemphasizing the place of archaeology within anthropology, Fennell makes a strong argument for an analysis that cross cuts artificial disciplinary boundaries to more holistically study diasporas through the lens of ethnogenesis, or, as Fennell labels this process, "ethnogenic bricolage." [Read or download this full review here in Adobe .pdf format >>>].

[Return to table of contents]


---
Book Review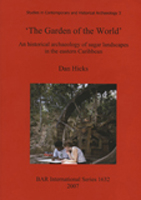 Dan Hicks. "The Garden of the World": A Historical Archaeology of Sugar Landscapes in the Eastern Caribbean. BAR S1632, Studies in Contemporary and Historical Archaeology 3, 2007, ISBN 978 1 4073 0046 7, 30.00 pnds.

Reviewed for the African Diaspora Archaeology Newsletter by Kenneth G. Kelly, University of South Carolina.



Since the 1980s historical archaeology has profitably investigated the realms of Caribbean sugar plantations, exploring the nature of plantation spatial and social organization, slavery, and the world the slaves made. Yet the majority of this research has focused on the 18th and 19th century, the period of the pinnacle of King Sugar. Into this corpus of archaeological work, Dan Hicks has contributed a useful study that explores the full transition of the sugar plantation world, from the earliest English colonial establishments through the end of slavery and the collapse of the West Indian sugar industry through the lens of changing landscapes. The geographic focus of Hicks' study, which is derived from his doctoral dissertation for the University of Bristol, lies in exploring the evolution of landscapes associated with two estate properties, one on each of two islands of the Eastern Caribbean, St. Kitts (St. Christopher) and St. Lucia. By concentrating on these two estates, Hicks endeavors to see how changing attitudes and ideologies of colonialism are writ large on the landscape, drawing upon diverse influences from indigenous settlement, ideals of agricultural estates, inter-European conflicts, to the growing influence of an industrial model of tropical commodity production. As this study most closely explores the materialization of changing notions of British colonialism, the impacts and influences of the African-descended populations who labored on these estates are acknowledged, though not elaborated. This however is in no way a weakness, because the colonial context of West Indian plantations has been comparatively little investigated, and The Garden of the World goes a long way toward addressing this gap. [Read or download this full review here in Adobe .pdf format >>>].

[Return to table of contents]


---
Book Review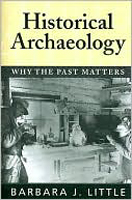 Barbara J. Little. Historical Archaeology: Why the Past Matters. Walnut Creek, California: Left Coast Press, 2007, 216 pp., figures, further readings, references cited, index $59.00 (cloth), ISBN 978-1-59874-022-6, $22.95 (paper) 978-1-59874-023-3.

Reviewed for the African Diaspora Archaeology Newsletter by Deb Rotman, Ph.D., RPA, University of Notre Dame.



Historical Archaeology: Why the Past Matters is an exceptional text that is concise yet substantive. In this volume, Barbara Little spurs "the international archaeology profession to re-engage and reinvigorate discussions about site significance and public involvement" (p. 207). Through this fascinating survey of the discipline, Little reminds historical archaeologists about the unique impact we can have in making the past relevant to the present. This remarkable book will be of interest to archaeological practitioners studying the African diaspora as well as those seeking to understand social relations, power and inequality, and the many ways in which the modern world has been shaped by colonialism, capitalism, and globalization in a myriad of other contexts.

Little has consistently produced high-quality, intellectually-stimulating, and thought-provoking books and articles. Historical Archaeology: Why the Past Matters is no exception. The text is thoroughly engaging. Her use of anecdotes and humor draws the reader into the dialogue in a compelling way. Each chapter begins with an interesting quote -- such as William Faulkner's "The past is never dead. It's not even past" (p. 53) -- which stimulates and orients the reader by crystalizing the theme of the text to come. The presentation of the book is relatively free of jargon and her comparative illustrations make the text especially accessible. In addition, her selected examples are ones to which her audience can easily relate. [Read or download this full review here in Adobe .pdf format >>>].

[Return to table of contents]


---
Book Review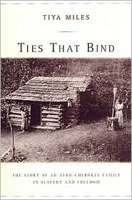 Tiya Miles, Ties That Bind: The Story of an Afro-Cherokee Family in Slavery and Freedom. Berkeley: University of California Press, 2006, 326 pp., 3 figs., index, $39.95 hardback, ISBN 978-0-520-24132-9, $23.95 paperback, ISBN 978-0-520-25002-4.

Reviewed for the African Diaspora Archaeology Newsletter by Jessica Zimmer, Department of Anthropology, University of Florida.



Tiya Miles' book, Ties that Bind: The Story of an Afro-Cherokee Family in Slavery and Freedom, is the story of a family and the societies which try to tear it apart. Miles chronicles the lives of a Cherokee man, Shoe Boots; an African woman, Doll; and their children, Elizabeth, John, Polly, William and Lewis Shoeboots; in late 18th and early 19th century Georgia and Oklahoma. The Shoeboots' efforts to remain a family were challenged, sometimes for years, by White and Cherokee groups that possessed political power. Through Miles' detailed notes, each member of the family becomes a mirror for thousands of other Americans in similar situations.

Miles tells her narrative to create a larger discussion about interactions between Blacks and Native Americans in late colonial and early republican America. Her multi-faceted, extensive approach touches on legal rights, ethnicity, kinship, and the idea of home. Miles focuses on the members of the Shoeboots family that she thinks tell the most relevant stories: Doll and her children. In the early 19th century, Doll and her children resided among Cherokee people in north Georgia in the territory of the Cherokee Nation. At the end of the 1830s, Doll and her daughters lived among African-American slaves in Georgia. After Cherokee removal, Doll and several of her children lived on homesteads in the Cherokee Nation West in Oklahoma. Miles says that slavery, emancipation, forced immigration, and marriage were the experiences that defined the identies of Doll and her children. [Read or download this full review here in Adobe .pdf format >>>].

[Return to table of contents]


©2008 African Diaspora Archaeology Network
Copyright and all rights reserved by
individual authors for each article.
Please send comments, suggestions, or questions
to Chris Fennell at cfennell@illinois.edu
Last updated: January 22, 2009
Text only menu
Search