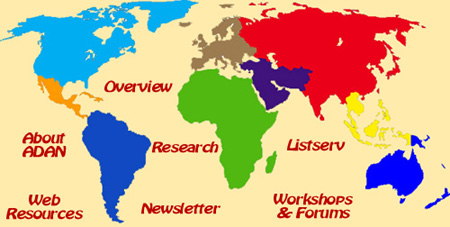 June 2009 Newsletter
ISSN: 1933-8651
In this issue we present the following articles, news, announcements, and reviews:
Articles, Essays, and ReportsNews and AnnouncementsConferences and Calls for PapersBook Reviews
---
Uncovering Inspiration: Current Archaeology Investigations
of Harriet Tubman in Central New York
By Douglas V. Armstrong and Anna Hill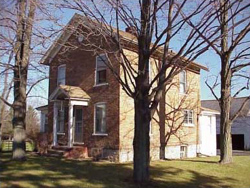 Archaeological research is illuminating details of Harriet Tubman's life through the recovery and analysis of material remains from her two farmsteads in Central New York. This study is being conducted by Syracuse University in cooperation with the Harriet Tubman Home, Inc. The properties involved comprise 32 acres and two farmsteads owned by Harriet Tubman. The first was a seven acre farm that she bought on good terms from U.S. Senator William Seward in 1859, who later acted as Secretary of State during the Lincoln and Johnson administrations. This farmstead was Tubman's residence for more than fifty years.

In 1896, Tubman bought the adjacent twenty-five acre farmstead in an effort to set up a cooperative farm on which to support and expand the home for aging African Americans that she had chartered. She conveyed this parcel to the AME Zion Church in 1903, and they embarked on a fund-raising effort that resulted in the refurbishing of buildings and the formal opening of the Harriet Tubman Home for the Aged in 1908. This facility became the residence for Tubman herself in 1911. The Home for the Aged was maintained after Tubman's death in 1913, but due to problems of financing a care facility for the elderly, no new residents were taken in after Tubman's death and the facility was closed when the last of the residents died in the 1920s. Fortunately, even though the Home closed and the buildings on the property declined into a state of severe disrepair, the AME Zion Church held onto the intact farmstead and has begun a process of renewal and restoration. This has included the purchase of Tubman's seven acre farm and a series of site evaluations and restoration projects. The properties are part of the Harriet Tubman National Historic Landmark and have been recommended as the New York State foci of a new Harriet Tubman National Park. [Read or download this full article here in Adobe .pdf format >>>].

[Return to table of contents]


---
Gizzard Stones, Wari in the New World, and Slave Ships:
Some Research Questions
By Jerome S. Handler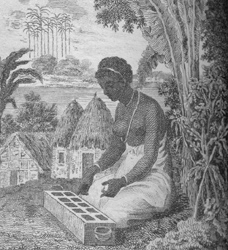 An article by Charles Goode in the March 2009 issue of this Newsletter addressed the interpretation of a category of artifact that appears in various contexts in African descendant sites (sometimes including both African American and European American components) in the Eastern and Midwestern United States. Goode describes these objects as small "smoothly worn ceramic, stone, and glass items," whose shape can vary considerably although they are "typically triangular." These artifacts have often been interpreted as "gaming pieces" by investigators who associate these items with "wari," a game found widely throughout Africa. Other investigators interpret them as "gizzard stones," small objects worn smooth by the grinding actions in the gizzards of birds such as chickens, turkeys, and guinea fowl. Goode rejects the former interpretation and makes a lengthy case for the latter (Goode 2009).

I agree with Goode that it is unlikely that these so-called "gizzard stones" were associated with wari for two major reasons: 1) all over the world, including West Africa, wari pieces are spheroid or rounded, not of the shape reported for gizzard stones; 2) there is extremely limited, indeed tenuous, evidence for the presence of wari among Africans and their descendants in the United States.[Read or download this full article here in Adobe .pdf format >>>].

[Return to table of contents]


---
Comparative Ceramic Study Between
Enslaved and Planter Contexts in Martinique
By Mary Ann Fanning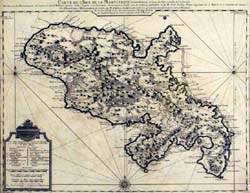 Data recovered during archaeological research at the former sugar plantation Crève Cœur on Martinique (Figure 1) provides the opportunity to study the lives of the enslaved population and the planters in relation to one another. For the purpose of this study a portion of the ceramic assemblage from an area within the slave village (Locus A) and a portion of the assemblage recovered from the midden by the Maison du Maitre (Locus M) will be compared using a variety of techniques. This study provides us with information that can be applied and contrasted with other sites throughout the French West Indies and then within the wider scope of the New World. By determining whether differences in the assemblages exist and then exploring potential reasons for these differences we can provide the foundation for further work exploring the economies of the enslaved population, acquisition patterns and other potential cultural forces at work. By solely focusing on plantations that emerged within one region we construct a one dimensional image of life for the enslaved workers, the planters and the surrounding communities. Studies in the Caribbean and South America can highlight unique aspects of a system functioning under various regimes, reveal more widespread or universal trends and provide us with a greater understanding about how various practices and economies emerged. [Read or download this full article here in Adobe .pdf format >>>].

[Return to table of contents]


---
The Magens House: Archaeology of a Complex Urban House Compound
in the Port Town of Charlotte Amalie, St. Thomas
By Douglas V. Armstrong, Christian Williamson, and Alan Armstrong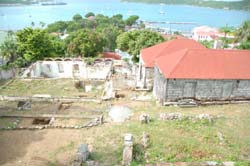 The Magens House is a complex urban house compound located in the Kongens Quarter of Charlotte Amalie, St. Thomas, United States Virgin Islands. This walled compound rests within a grouping of historic properties in a part of Charlotte Amalie known as Blackbeard's Hill. In 2007, an archaeological investigation of buildings, ruins, and middens on the property was initiated by Syracuse University at the request of property owner Michael Ball. Over the past decade, Ball had restored several nineteenth century houses setting up a packaged heritage tour for the hill. The tour begins at the top of the hill at Skytsborg Tower, a seventeenth century Danish signal tower which is a National Historic Landmark that is more commonly known on St. Thomas as "Blackbeard's Castle" (NHL 1994). The historic tour proceeds down the hill through a series of restored and well furnished houses once owned by merchant and government officials and ending at Hotel 1829 at the bottom of the hill. Until recently, on the way down the hill visitors would pass by a relatively open lot with structures, ruins, and debris along the steeply sloped hill, but this site went without explanation from signage or the tour guides.

This "hole" on the side of the hill is the house compound of the former Magens House. The Magens House is now the site of intensive archaeological and historical research by Syracuse University that is exploring the complexity of life in the nineteenth century port town of Charlotte Amalie. This site is being used to tell the story of life of all of those who lived in the households associated with this compound. The property contains the ruins of the Magens House, which was destroyed by hurricane Marilyn in 1995, along with intact outbuildings including a cook house and slave/servant quarters and two houses that were once occupied by clerks and other mid-level clerks and managers. Unlike many properties in the area, this site retains its nineteenth century configuration with all structures intact, except the main house. The ruins of the main house are well demarcated on the landscape and will be the focus of future restoration. Because this property has been altered so little since the nineteenth century, and because the main house is now in ruins, it is an excellent site for archaeological investigation that brings together the diversity of components and material deposits representing not only the property owner but also the laborers on the property. Two additional factors have led to excellent detail in the recovery of the material record of life and its complexity on the site. The first is the fact that the property is walled, and this encompassing wall has kept the materials of the site in and debris from other places out. The second is the fact that the property is on a steep hill and was partitioned into thirteen walled terraces. Each terrace has trapped the materials associated with its particular history of activities and kept them from eroding or sliding down the hill. This in turn has allowed us to excavate materials from discrete middens on each terrace and tie them to the features and structures that are or were present in that or adjacent contexts. [Read or download this full article here in Adobe .pdf format >>>].

[Return to table of contents]


---
Changing Cultural Landscapes and Heritage Tourism Potentials
of Ijaiye-Orile Archaeological Sites in Nigeria
By Titilayo O. Olukole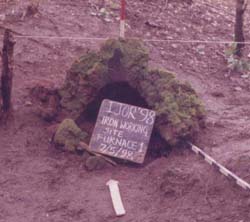 This article examines archaeological perspectives on the changing cultural landscapes in Ijaiye-Orile, located within Akinyele local government area of Oyo State, in southwestern Nigeria. Surface, ethnographic and reconnaissance surveys with information from excavated materials of the study area were used to assess the past and present landscape uses within this area. The land use changes in the area were influenced by such factors as political power conflicts, climatic variations, urbanization, and colonialism, resulting in the development and later loss of metallurgy, a major craft occupation within past social groups in the area. Features of tourism potentials in the area include abandoned settlements of historical significance to the Yoruba people and the traditional industrial sites of Ijaiye-Orile. Harnessing and preserving the archaeological features of these sites would be of tremendous benefit in the development of Nigeria's cultural heritage tourism. Information on these sites of past Yoruba cultural occupations and iron-working technologies will also be valuable in African diaspora studies. [Read or download this full article here in Adobe .pdf format >>>].

[Return to table of contents]


---
Teaching American History and
African Diaspora Heritage in Scotland
By Peggy Brunache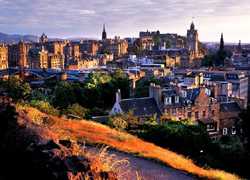 I am a Miami native, daughter of Haitian immigrants, and a doctoral candidate in anthropology at the University of Texas at Austin. I have been working in archaeology for nineteen years and have recently concentrated on the archaeology of African diasporas, with a focus on foodways within enslaved populations and the construction of group identities in the French Atlantic.

As most of us know, life doesn't always take one down the easiest path. After finishing my coursework at the University of Texas at Austin and adjusting to a few life-altering developments, I decided to move overseas. In 2006, I emigrated to Scotland to marry my Scottish fiancé and begin a new life. In order to finish writing my dissertation, my husband and I recently decided to utilize daycare services for the part of some days. To offset the cost of childcare, I accepted a part-time position as a tutor in the History Department at the University of Edinburgh in September 2008 to teach American history. In this essay, I briefly explore some of my initial teaching experiences in Scotland.

A historian's sensibilities are readily engaged by the circumstance of a Black American teaching United States history to the youth of Scotland. Some historians have claimed that the revolutionary ideals of democracy and freedom that fueled the American rebellion from Britain were rooted not in continental philosophy but rather sprang from the Scottish Enlightenment. Yet that legacy of American independence proceeded in a flawed state, built on a platform of racial ideologies and expropriated lives and labor. I now worked to teach young Scots of the unfulfilled promise of America, of its legacies of oppression, hope, and the ongoing struggles of African descended populations to overcome the adversities they confronted. [Read or download this full article here in Adobe .pdf format >>>].

[Return to table of contents]


---
Dissertation Abstract
An Archaeology of West African Atlanticization: Regional Analysis of the
Huedan Palace Districts and Countryside (Bénin), 1650-1727
By Neil L. Norman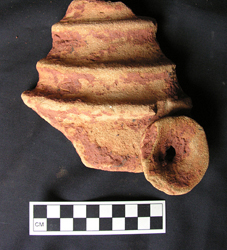 Department of Anthropology, University of Virginia, 2008. Recipient of the Society for Historical Archaeology's 2009 Dissertation Prize for "an outstanding contribution to historical archaeology."



This study explores the urban past of coastal West Africa, describing the cultural and historical dynamics between palace centers, surrounding towns, and rural countrysides. It provides new data relating to the earliest arrangements of densely populated settlements in the region of coastal Bénin and traces how residents of these centers channeled the political and economic forces of the Atlantic world through their own local networks. In so doing, it builds on recent scholarship that attempts to recast settlement centers within the regional systems in which they operated. In this project, the principal case study is Savi, the palatial capital of the Hueda Kingdom (circa 1650-1727) and its relation to contemporary settlements found within 5 (kilometers) km. It offers empirical evaluation of the premise that Savi served as a social, political, economic, and religious center to those people living in the surrounding area. By focusing on the area beyond the palace, it adds another dimension to a narrative history that heretofore has focused more specifically on royal Huedan palace dwellers and the Europeans traders who lived at Savi and traded under their auspices. In this dissertation, it is argued that the Hueda polity is best described as a fragile political network encompassing the conflicting interests of Huedan kings, local community leaders, and rural people and that blockages in systems of ritualized reciprocity contributed to the dissolution and fiery collapse of the polity in 1727, when many Huedans living in the countryside abandoned the area rather than mounting a defense against invading troops from the nearby kingdom of Dahomey. In support of this thesis, this dissertation draws on documentary material, spoken sources, and archaeological data. The fieldwork behind this project represents over two years of oral history interviews, archaeological survey, and archaeological test excavation.

[Return to
table of contents]
---
Graduate Programs in African Diaspora Archaeology
By Christopher Fennell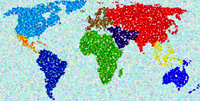 The following compilation provides a list of graduate school programs that can provide concentration and training in African diaspora archaeology subjects. There are currently very few programs that formally offer a graduate degree specializing in this subject area, but there exist many programs that offer graduate degrees in archaeology and include faculty members who specialize in African diaspora subject areas. The list set out below was compiled based on published directories, information provided by the departments, and details sent to me by graduate students and faculty members. This list of programs and of related faculty within each program is not exhaustive. If you are aware of other graduate programs in African diaspora archaeology not listed below, or of additional details concerning those that are listed, please contact me so I can include such information in future compilations.
In addition, graduate programs in African diaspora studies or African-American studies can also be of great benefit to a graduate student seeking to specialize in related archaeological approaches. A list of such programs in African diaspora studies and African-American studies is available on the web site of the Association for Studies of Worldwide African Diasporas, at: www.aswadiaspora.org/links.html.
---
Ball State University
Department of Anthropology
Degrees offered: MA

Information from the school: The Master of Arts program with a major in anthropology is designed to provide students with a broad understanding of general anthropology as well as experience in a specialized area so they may pursue doctoral studies if desired. Core courses in three major subdisciplines are required, as well as a theory course. Related faculty: Mark Groover. Address: Department of Anthropology, Ball State University, Muncie, Indiana 47306-0435, USA. / Ph: (765) 285-1575 / email: mdgroover@bsu.edu / URL: www.bsu.edu/anthropology/.



---
College of William and Mary
Department of Anthropology
Degrees offered: MA, PhD

Information from the school: The anthropology of the past, meeting place of ethnography, historical documentation and material culture, informs the program in historical anthropology. The archaeology of colonialism, whether in a Chesapeake, New World or Atlantic context, the archaeology of the lab, whether material culture, zooarchaeology or conservation, as well as theoretical training and field applications, informs the program in archaeology. The MA and MA/PhD programs in historical archaeology and historical anthropology at the College of William and Mary offer faculty expertise and research opportunities for the study of African Diasporic communities in North America, the Caribbean, and South America. The Department's Institute for Historical Biology maintains databases on the bioarchaeology of the Diaspora. Related faculty: Michael Blakey, Joanne Bowen, Marley Brown, Grey Gundaker, Richard Price, Sally Price, Frederick Smith. Address: PO Box 8795 Washington Hall, Room 103 Williamsburg, VA 23187-8795, USA. / Ph: (757) 221 1056/1055 / Fx: (757) 221-1066 / E-mail:crroex@wm.edu / URL: www.wm.edu/anthropology.



---

George Washington University
Department of Anthropology
Degrees offered: MA

Information from the school: Our master's program in Anthropology is designed to provide students with a comprehensive grounding in the four fields of the discipline: biological anthropology, sociocultural anthropology, archaeology, and linguistics. In addition, students may choose a formal concentration in folklife, international development, or museum training. Related faculty: John Michael Vlach, Stephen C. Lubkemann, and Pamela Cressey (head of Alexandria Public Archaeology). Address: Hortense Amsterdam House, 2110 G Street, NW, Washington, DC 20052 USA / URL: www.gwu.edu/~anth/ (G.W.U.) and oha.alexandriava.gov/archaeology/ (Alexandria Archaeology)



---

Illinois State University
Department of Sociology and Anthropology
Degrees offered: MA/MS

Information from school's website: The Master's of Historical Archaeology is focused specifically on the study of cultures that either have inhabited the world since the beginning of modern history or which have a long literate tradition. The multidisciplinary approach of the program allows students to take courses from an array of departments including Sociology & Anthropology, History, and Geology-Geography. Instruction focuses on the analysis, examination, and presentation of professional reports on investigation and scholarly studies detailing original research in historical archaeology. Related faculty: Elizabeth Scott. Address: 332 Schroeder Hall, Campus Box 4660, Illinois State University, Normal, IL 61790-4660 USA / URL: www.soa.ilstu.edu/.



---

Oxford University
School of Archaeology
Degrees offered: MSt/MSc/MPhil, PhD

Information from school's website: Graduate students are admitted by the Committee for the School of Archaeology. They may opt to study for a Master's degree of one or two year's duration (MSt, MSc, MPhil), or choose to embark on a degree by research (MLitt, DPhil). Prior completion of a Master's degree or equivalent, either at Oxford or elsewhere, is normally required for research students, but it is possible to begin graduate work at Oxford as a Master's student (for instance the MSt in World Archaeology or MSt Landscape Archaeology) and subsequently decide to proceed onward to the doctoral level. Graduate students in archaeology and their supervisors are grouped around the Institute of Archaeology and the Research Laboratory for Archaeology and the History of Art (archaeological science), which together form the School of Archaeology. In addition to the library resources of the Bodleian Library, the Sackler Library and the Balfour Library include dedicated archaeological collections. Archaeological research and teaching also makes use of the university's extensive Museum collections, especially the world archaeology collections of the Pitt Rivers Museum, and the collections of the Ashmolean Museum. Related faculty for African diaspora archaeology include: Chris Gosden (archaeology and colonialism), Dan Hicks (historical archaeology), Gary Lock (landscape archaeology), and Peter Mitchell (African archaeology). Address: School of Archaeology, 36 Beaumont Street, Oxford, OX1 2PG; Ph: +44 (0) 1865 278240 / 613011; email administrator@arch.ox.ac.uk; URL: www.arch.ox.ac.uk/.

---

San Diego State University
Department of Anthropology
Degrees offered: MA

Information from the school: When the graduate student enrolls in the Department and achieves conditional or classified graduate standing, he/she is advised by the Graduate Coordinator to develop a program of study designed to provide the breadth, depth, and specialized training necessary for a professional career in Anthropology. Related faculty: Seth Mallios. Address: 5500 Campanile Dr., San Diego, CA 92182-6040, USA. / Ph: (619) 594-5527 / Fx: (619) 594-1150 / E-mail:anthro@mail.sdsu.edu / URL: www-rohan.sdsu.edu/~anthro.



---

Sonoma State University
Department of Anthropology
Degrees offered: MA (in Cultural Resource Management)

Information from school's website: The Master of Arts in Cultural Resources Management (CRM) involves the identification, evaluation and preservation of cultural resources, as mandated by cultural resources legislation and guided by scientific standards within the planning process. The primary objective of the Master's Program in Cultural Resources Management is to produce professionals who are competent in the methods and techniques appropriate for filling cultural resources management and related positions, and who have the theoretical background necessary for research design and data collection and analysis. Related faculty: Adrian Praetzellis, Margaret Purser. Address: 1801 East Cotati Ave., Rohnert Park, CA 94928 USA / URL: www.sonoma.edu/anthropology/.



---

Syracuse University
Department of Anthropology
Degrees offered: MA, PhD

Information from the school: Graduate study in historical archaeology combines the theory and techniques of anthropological archaeology with the use of documentary source material and oral historical information. The department offers a strong program in historical archaeology, with particular focus on Africa and the African diaspora. However, graduate students receive holistic, four field training in anthropology. In addition, the placement of the Department within the Maxwell School of Citizenship and Public Affairs and the College of Arts and Sciences affords access to related programs such as museum studies, historic preservation, policy planning, and environmental studies. The program is unique in having several faculty with research foci on Africa and the African diaspora. Related archaeology faculty: Theresa Singleton, Christopher DeCorse, and Douglas Armstrong. Other Department faculty include bioarchaeologist Shannon Novak and cultural anthropology faculty: John Burdick (Brazil, Latin America), Peter Castro (Africa); Deborah Pellow (West Africa). Address: 209 Maxwell Hall Syracuse, NY 13244-1090, USA / Ph: (315) 443-2200 / Fx: (315) 443-4860 / URL: www.maxwell.syr.edu/anthro/.



---

University of Arkansas
Department of Anthropology
Degrees offered: MA, PhD

Information from the school: The University of Arkansas offers many approaches to the various subfields and topics within anthropology. The program draws upon the strengths of 17 department-based faculty members as well as 15 Ph.D.-holding archeologists within the Arkansas Archeological Survey who have graduate faculty status with the university. As well as offering B.A., M.A., and Ph.D. degrees, the department cooperates in an interdisciplinary Ph.D. program in Environmental Dynamics. Related faculty: Drs. George Sabo (archeology and ethnohistory), Robert Mainfort (archeology and cemetery studies) and JoAnn D'Alisera (cultural anthropology, African Diaspora) and Drs. Jamie Brandon and Leslie "Skip" Stewart-Abernathy (both historical archeologists with interests in the African Diaspora, Off-Campus, Arkansas Archeological Survey). Old Main 330, University of Arkansas, Fayetteville, AR 72701 / Ph: (479) 575-2508; Fx: (479) 575-6595 / URL: www.uark.edu/depts/anthinfo/.



---

University of California, Berkeley
Department of Anthropology
Degrees offered: MA, PhD

Information from the school: Graduate study at Berkeley is characterized by its extraordinary breadth. The department's award-winning faculty, both social cultural and archeaological, engage diverse analytic and substantive problems and work across the United States and around the world. Related faculty: Laurie Wilkie, Paul Farnsworth. Address: 232 Kroeber Hall Berkeley, CA 94720-3710, USA / Ph: (510) 642-3391 / Fx: (510) 643-8557 / URL: anthropology.berkeley.edu.



---

University of California, Santa Cruz
Department of Anthropology
Degrees offered: MA, PhD

Information from the school: The doctoral program in anthropological archaeology focuses on the archaeology of late precolonial societies in East and West Africa and North America, and the archaeology of colonial encounters in both regions. The program's focus on the archaeology of colonialism is augmented by departmental strengths in the cultural anthropology of colonial encounters and is further enriched by interdisciplinary relationships with faculty in History, Latino and Latin American Studies, and History of Art and Visual Culture. Doctoral students choose methodological concentrations in any of the following: ceramic materials analysis, landscape and architectural analysis, zooarchaeology, and chemical and isotopic characterization studies, singly or in combination. Related faculty: Diane Gifford-Gonzalez, Judith Habicht-Mauche, and J. Cameron Monroe. Other Related faculty/staff: William Hildebrandt. Address: Department of Anthropology, University of California, Santa Cruz, CA 95060 USA; phone: (831) 459-9920; fax: (831) 459-5900; URL: http://anthro.ucsc.edu.



---

University of Chicago
Department of Anthropology
Degrees offered: MA, PhD

Information from the school: The Department of Anthropology at the University of Chicago offers a doctoral program with a concentration in archaeology, sociocultural, or linguistic anthropology. Although an M.A. degree is earned during progress towards the Ph.D., no one is admitted to the Department solely to seek the M.A. Related faculty: Shannon Lee Dawdy (U.S., Cuba, Mexico; historical archaeology), Michael Dietler (Kenya, ethnoarchaeology), Stephan Palmie (Cuba), François Richard (West Africa, Senegal), Kesha Fikes (Portugal, Cape Verde), Jean Comaroff and John Comaroff (South Africa). Address: 1126 East 59th Street, Chicago, IL 60637 USA / URL: anthropology.uchicago.edu/.



---

University of Florida
Department of Anthropology
Degrees offered: MA, PhD

Information from the school: Anthropologists at the University of Florida carry out research in Africa, Latin America and the Carribbean, North America, Asia, and Europe. Our teaching program, at both the graduate and undergraduate levels and in all fields of the discipline, reflects a strong commitment to a cross-cultural, comparative perspective. We have continuing relationships with universities, research centers and institutes, government bureaus, non-governmental institutions, and development agencies in Latin America, the Caribbean, sub-Saharan Africa, and Asia. Related faculty: James Davidson and Peter Schmidt. Address: PO 117305, Gainesville, FL 32611, USA / Ph: (352) 392-2253 / Fx: (352) 392-6929 / URL: www.anthro.ufl.edu.



---

University of Houston
Department of Anthropology
Degrees offered: MA

Information from the school: The programs of the Department of Anthropology focus on archaeology and ethnology as specialized areas of study. A diverse curriculum provides courses in the major subfields of ethnology, archaeology, linguistics, and physical anthropology as well as in the study of important world regions, such as the United States, North America, Latin America, and Africa. Related faculty: Kenneth Brown. Address: 233 McElhinney, Houston, TX 77204-5020, USA / Ph: (713) 743-3780 / Fx: (713) 743-4287 / E-mail:edmiller@mail.uh.edu / URL: www.uh.edu.



---

University of Idaho
Department of Sociology, Anthropology, and Justice Studies
Degrees offered: MA

Information from school's website: The University of Idaho's Department of Sociology/Anthropology/Justice Studies offers a Master of Arts degree in Anthropology. This program includes class work, seminars, directed studies, independent research, a thesis, and a combined final oral exam and thesis defense. The curriculum provides sound training in general anthropology, archaeology, physical anthropology, and ethnology. Department research specialities include historical archaeology; prehistoric Northwest archaeology; Plateau Indian ethnography; human evolution; and indigenous peoples of South America. Related faculty: Mark Warner. Address: Phinney Hall Room 101, Moscow, Idaho 83844-1110 USA / URL: www.class.uidaho.edu/soc_anthro/.



---

University of Illinois, Urbana-Champaign
Department of Anthropology
Degrees offered: MA, PhD

Information from the school: Our program offers M.A. and Ph.D. degrees, including a new M.A. track concentrating on Cultural Heritage and Landscape studies, offered in conjunction with the Department of Landscape Architecture. Our graduate program provides students with in-depth training and education in a range of theoretical and methodological approaches to archaeological investigations. Graduate research and coursework opportunities are also available through the University's African American Studies and Research Program and the Center for African Studies. Related faculty: Christopher Fennell, Helaine Silverman, Marc Perry, Rebecca Ginsburg, Arlene Torres, and Norman Whitten (emeritus). Address: 109 Davenport Hall, 607 S Mathews Ave, Urbana, IL 61801, USA / Ph: (217) 333-3616 / Fx: (217) 244-3490 / E-mail:anthro@uiuc.edu / URL: www.anthro.uiuc.edu.



---

University of Maryland
Department of Anthropology
Degrees offered: MAA, PhD

Information from the school: The University of Maryland's Master of Applied Anthropology (MAA) is a two-year, including the intervening summer, professional degree designed for those students interested in the practice and application of anthropology. Program emphasis is on the utilization of anthropological knowledge in practical settings. Among the courses offered are studies in archaeology, biology, and cultural anthropology. Skills are developed through internships and enhanced by working with professionals in related fields.

The Department of Anthropology offers a Ph.D. Training is offered to historical archaeologists who wish to combine anthropological orientations with the application of archaeology in many settings, including government agencies, cultural resource management firms, and universities. Opportunities for research exist with Archaeology in Annapolis, New Philadelphia, Baltimore, the National Park Service, and in the three archaeological laboratories within the department. The University of Maryland, College Park has a wide-range of scholars from many disciplines and offers opportunities throughout the fields concentrating in the African diaspora. The University provides an environment for broad-based scholarship in diasporic studies in general.

Related faculty: Stephen A. Brighton, Mark P. Leone, Paul A. Shackel, Fatimah L.C. Jackson, and Tony L. Whitehead. Address: 1111 Woods Hall, College Park, MD 20742-7415, USA / Ph: (301) 405-1423 / Fx: (301) 314-8305 / E-mail:anthgrad@deans.umd.edu / URL: www.bsos.umd.edu/anth.



---

University of Massachusetts, Amherst
Department of Anthropology
Degrees offered: MA, PhD

Information from the school: The graduate program in anthropology enables students to become fully competent anthropologists. Robert Paynter and Whitney Battle-Baptiste conduct research at the W.E.B. Du Bois Boyhood Homesite. This work is greatly facilitated by access to and staff support for Du Bois's Papers that are in the Special Collections and Archives of the W.E.B. Du Bois Library at UMass Amherst. Whitney Battle-Baptiste also conducts research on plantations in the U.S. Southeast, the materiality of contemporary African American popular culture, and Black Feminist theory and its implications for archaeology. Enoch Page and Amanda Walker Johnson, colleagues in the Anthropology Department, share research interests in related aspects of the African Diaspora. Faculty and students in the W.E.B. Du Bois Department of Afro American Studies, in the Du Bois Center of the University Library, in the Center for Heritage and Society, and in the Public History Program of the History Department also share interests in African Diasporic research and presenting it to this country's many publics. Related faculty: Whitney Battle-Baptiste, Robert Paynter, Enoch Page, and Amanda Walker Johnson. Address: 215 Machmer Hall, Amherst, MA 01003 USA / URL: www.umass.edu/anthro/.



---

University of Massachusetts, Boston
Department of Anthropology
Degrees offered: MA

Information from the school's website: Unlike many other programs in the U.S. that offer M.A. degrees in archaeology, the UMass Boston program is currently devoted solely to historical archaeology and its integration with anthropology and history. The sharpness of focus yet depth of coverage is made possible by the significant number of historical archaeologists and associated colleagues in the program's primary academic departments and affiliated research center, and their joint commitment to a significant set of critical themes in historical archaeology. Related faculty: Stephen Mrozowski. Address: Department of Anthropology, University of Massachusetts-Boston, Boston, MA 02125-3393 USA / Ph: 617-287-6854 / Fx: 617-287-6857/ URL: www.umb.edu/academics/departments/anthropology/.



---

University of Montana
Department of Anthropology
Degrees offered: MA, PhD

Information from the school: The Cultural Heritage Option is a way to earn the MA degree in anthropology while focusing on methods and theories related to preserving the culture, heritage, and diversity of all peoples. It is designed to produce professionals in the many areas of culture heritage preservation who are firmly grounded in the fundamentals of anthropology. Related faculty: Kelly J. Dixon and Gregory Campbell. Address: Social Science Bldg 235, 32 Campus Drive Missoula, MT 59812, USA / Ph: (406) 243-2693 / Fx: (406) 243-4918 / E-mail:linda.mclean@umontana.edu / URL: www.umt.edu/anthro.



---

University of Pennsylvania
Department of Anthropology
Degrees offered: MA, PhD

Information from the school: Our department is unique in that it offers a four-field approach, providing breadth of training. The core courses for the Masters (MSc) and PhD programs provide an in-depth introduction to Anthropology as a whole. Because of the broad education offered, graduates and advanced students of the program would be qualified to teach in areas beyond their own specialty, resulting in multiple teaching opportunities. Historical Archaeology has been taught at Penn since 1960/1961 and there has been a graduate concentration in the discipline for over forty years. A number of Penn graduate students have worked on aspects of African Diaspora Archaeology carrying out projects in Africa (South Africa) itself and in both Latin American (West Indies) and in North America. Currently a number of students are very interested in the subject of plantations and in expanding the scope of such studies beyond North America. Related faculty: Robert Schuyler. Address: University Museum Rm. 323, 3260 South Street, Philadelphia, PA 19104-6398 USA / URL: www.sas.upenn.edu/anthro/.



---

University of South Carolina
Department of Anthropology
Degrees offered: MA, PhD

Information from the school: The Department offers the M.A. and, as of 2005, the Ph.D. in Anthropology. Our program offers instruction in the four traditional sub-fields of anthropology: archaeology, cultural anthropology, linguistic anthropology, and physical/biological anthropology. In this we are unusual. As of 1993, the American Anthropological Association had noted that only 28% of all departments had faculty in all of the four traditional sub-fields. While students are asked to specialize in one of these fields, we particularly seek students who wish to cross the boundaries between fields and combine them in their graduate work. Particular areas are African American historical archaeology (Kelly, Weik, and Clement), African prehistoric archaeology and ethnoarchaeology (Casey), African historical archaeology (Kelly), Maroon studies (Weik), ethnobotany (Wagner), and Eastern North America (Wagner, King, and Cobb). The South Carolina Institute of Archaeology and Anthropology also has several archaeologists working on prehistoric and historic archaeology of the Southeast and a very large collection of materials from the state. Related faculty: Kenneth Kelly, Terrance Weik, Joanna Casey, Gail Wagner, Charles Cobb (Director, SCIAA), Adam King (SCIAA), Christopher Clement (SCIAA) and Leland Ferguson (emeritus). Address: 1512 Pendleton Street, Hamilton College Room 317, Columbia, SC 29208, USA / Ph: (803) 777-6500 / Fx: (803) 777-0259 / E-mail: anthroinfo@mailbox.sc.edu / URL: www.cas.sc.edu/ANTH/.



---

University of Southern Mississippi
Department of Anthropology and Sociology
Degrees offered: MA

Information from the school: The graduate program emphasizes exposure to the four fields of anthropology as a means of preparing for further graduate study, applying anthropological principles in the public service or government sectors, or teaching at the undergraduate level. At the same time we expect students to develop an in-depth grounding in their subfield of interest, from theoretical, methodological, and practice standpoints. We also encourage development of a personal research interest as quickly as possible, ultimately expressed as thesis research. We encourage students to explore topics about which the faculty can provide useful input either through coursework, directed reading, or personal expertise. Related faculty: Amy L. Young. Address: 118 College Dr., #5074, Hattiesburg, MS 39406-0001, USA / Ph: (601) 266-4306 / Fx: (601) 266-6373 / E-mail:antsoc@usm.edu / URL: www.usm.edu/antsoc.



---

University of Texas, Austin
Department of Anthropology
Degrees offered: MA, PhD

Information from the school: Archaeology at the University of Texas reflects the breadth of specialization of its faculty, and its strong links with other disciplines. The program enjoys strong ties with Geography, Classics, Latin American Studies, Asian Studies, Social, Cultural, Folklore and Public Culture, Linguistics, and Physical Anthropology. A strong and active group of graduate students, the presence of the Texas Archeological Research Lab, major CRM firms, and offices in State Government make Austin's community of archaeologists and related scholars exceptionally large and diverse. Graduate programs and tracks within Anthropology include the African diaspora graduate program, Borderlands, and Activist Anthropology. Related faculty in Archaeology and African Diaspora studies: Maria Franklin (historical archaeology, North America), Samuel Wilson (prehistory and ethnohistory, Caribbean), James Denbow (prehistory, Africa), Edmund Gordon (social anthropology, Latin America), Christen Smith (social anthropology, Latin America, race and gender), Joao Vargas (social anthropology, Brazil and North America), Jemima Pierre (social anthropology, West Africa and North America). Address: Department of Anthropology, 1 University Station C3200, Austin, TX 78712-0303, USA / Ph: (512) 471-4206 / Fx: (512) 471-6535 / for information on the anthropology graduate program and admissions contact Heather Nathanson-Flowers at H.Flowers@mail.utexas.edu / URL: www.utexas.edu/cola/depts/anthropology/.



---

University of Virginia
Department of Anthropology
Degrees offered: MA, PhD

Information from the school: The archaeology section of the department includes eight faculty whose research and teaching examine anthropological questions through the study of past societies. The interests of the faculty and graduate students span the Old and New Worlds -- specifically North America, South America, Africa, and the Near East -- and the prehistoric through historic periods. In each of these areas we emphasize the integration of anthropological theory with archaeological field methods, artifact analysis, and analytical approaches. Related faculty: Jeffrey Hantman, Adria LaViolette, Fraser Neiman, and Elizabeth Arkush. Address: PO Box 400120, Charlottesville, VA 22904-4120, USA / Ph: (434) 924-7044 / Fx: (434) 924-1350 / URL: www.virginia.edu/~anthro/.

[Return to table of contents]


---
African American Archaeology on Display
at Cheyney University of Pennsylvania
By Patrice L. Jeppson*
African American archaeology is the focus of a display mounted in the Leslie Pickney Hill Library at Cheyney University in Pennsylvania. Dig Into Your Past: African American Historical Archaeology is designed to introduce and reintroduce Cheyney University (CU) students and faculty to this flourishing field of scholarship. Founded in 1837, Cheyney (www.cheyney.edu) is the oldest African American institution of higher education. It is one of 103 HBCUs (historically black colleges and universities) established before 1964 with the intention of serving the black community.
The library display is built around 41 annotated items related to African American historical archaeology. Academic books, journals and newsletters, and MA theses and Ph.D. dissertations are on view along with popular magazine and newspaper articles reporting research discoveries. Photographs of site excavations and artifacts are included, as are brief biographies for several practioners. These bios include African American historical archaeologists and students-in-training who are important role models for the Cheyney student population. Part of the original design plan, such bios were also an item specifically requested by L. P. Hill Library officials.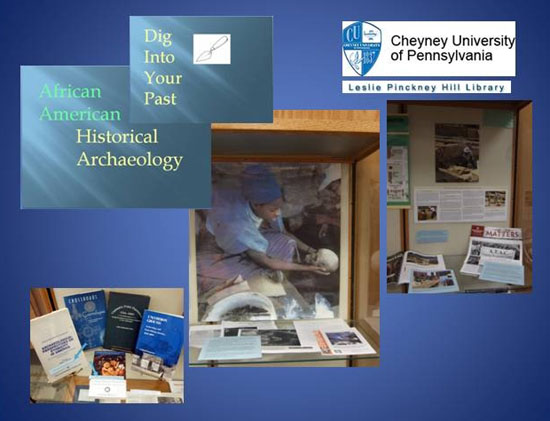 Featured materials cover archaeology projects found nation-wide as well as more locally in Southeastern Pennsylvania. Internet resources such as the African Diaspora Archaeology Network, the Digital Archaeological Archive of Comparative Slavery, and the National Park Service's "Visit Archeology – Archeology of African Americans" web page are included. This web-based information is presented alongside community newspapers and newsletters highlighting African American engagement in archaeology and preservation issues. CU faculty, alumni, and student involvement in African American archaeology is likewise highlighted. Materials related to the Pennsylvania Archaeology Month 2008 celebrations were added to the display during the month of October. The display also serves instructional purposes, and is assigned as part of an exhibit analysis project for a Culture, Language, and Society course and it serves as an example illustrating historical archaeology for the Introduction to Cultural and Social Anthropology class.

The display debuted on September 28, 2008 to tie in with the Archaeology Month celebrations held each October in Pennsylvania. Display materials are being rotated to keep the presentation fresh as well as updated with the latest research findings. A sequel to this display that illustrates archaeology's research methods is planned for the 2009/2010 academic year. This forthcoming display will include information on the depth and breadth of the African American archaeological record recovered to date.

The selection of the library as the venue for this display allowed for a substantive sub-theme relevant to the university population, entitled "The library is a portal to learning about your past. Dig In!" The exhibited items were selected for their ability to demonstrate information retrieval about a topic often ignored, forgotten, overlooked, and denied in more commonly available popular history resources. The displayed items are secondary sources of information obtainable through library and internet research that demonstrate research and resulting history interpretations over an extended period of time -- from the 1950s through to the present. L. P. Hill Library Archivist and Reference Librarian Keith Bingham created a Library Finding Aid on the topic of archaeology in support of this display's library and instructional science-promoting effort.

Dig Into Your Past: African American Historical Archaeology was organized by Patrice Jeppson. Materials on view were loaned by her as well as by historian Dr. Shirley Parham, also of the Department of Social and Behavioral Sciences at Cheyney, and historian of the Avenging the Ancestor's Coalition. Other items came from physical anthropologist Nadja Palm of the African American Museum of Philadelphia and by archaeologists Kim Morrell, Doug Mooney, and Jed Levin. Graphics were loaned and or provided by the Living History Center Archeology Lab at Independence National Historical Park, by URS Corporation (New Jersey), and by the architectural, urban planning, and historical preservation consulting services firm of Kise, Straw and Kolodner (Philadelphia). Archaeology Month materials were provided via the Philadelphia Archaeological Forum.

Note

* Patrice L. Jeppson, Ph.D., is an Adjunct Assistant Professor, Department of Social and Behavioral Sciences, Cheyney University.

[Return to table of contents]


---
Archaeology of the Bruin Slave Jail in Alexandria, Virginia
By Lisa Kraus, John Bedell and Charles LeeDecker

The authors are preparing a report entitled Archaeology of the Bruin Slave Jail (44AX0172), prepared for Columbia Equity Trust, Inc., Washington, D.C., by the Louis Berger Group, Inc., Washington, D.C. (2009). The Bruin Slave Jail is a standing brick house at 1707 Duke Street in the West End of Alexandria, Virginia. The house was built in about 1820, and in the years leading up to the Civil War it housed the most successful and well-known slave trading operation in Alexandria. The site's primary period of historical significance is 1844 to 1861, when the Slave Jail was owned and operated by Joseph Bruin. Bruin purchased thousands of slaves in Virginia, Maryland, and the District of Columbia and shipped them to the southwest, mainly to New Orleans, to be sold. Bruin became notorious through his purchase of several slaves who attempted to escape to freedom aboard the schooner Pearl in 1848, and he inspired some of the characters and incidents in the novel Uncle Tom's Cabin. In 1861 Bruin's property was seized by the Federal government, and the Slave Jail served from 1863 to 1864 as the Fairfax County Courthouse. Archaeology carried out by the Louis Berger Group, Inc. (Berger), in 2007 to 2008, on behalf of the Columbia Equity Trust.

The initial testing in 2007 revealed a distinctive historic landscape surface beneath modern fill and pavement at the site. The buried landscape contained deposits from entire nineteenth century, including the Bruin period and it to be intact in several locations across the entire lot. The site was determined to be significant, and data recovery excavations were completed in spring of 2008, following demolition of modern structures on the site. Numerous features were identified, including postholes from fences and other structures, three small pits, perhaps used for storage of food and personal items, and a brick-lined cistern. Analysis of the collection of features and artifacts suggested that the area around the Slave Jail contained several other buildings, fences and other structures that were inhabited and used by the slaves Bruin kept in his prison.

A comprehensive study of archival materials, primary accounts and other sources was carried out in addition to the fieldwork. The combined fieldwork and historical research provide a detailed story of the lives of the enslaved people who passed through Alexandria on their way to the deep south. In several cases, archaeological data speaks directly to the conditions faced by Emily and Mary Edmondson, two sisters and fugitives on the Pearl whom Bruin bought after their escape was thwarted. The story of their captivity and eventual rescue by their parents and the abolitionist community were recorded in The Key to Uncle Tom's Cabin, by Harriett Beecher Stowe.

[Return to
table of contents]
---
United States Senate Approves
Resolution Apologizing for Slavery
By Jeremy Pelofsky
Reuters News Agency
June 18, 2009
Published online by Reuters, at
http://blogs.reuters.com/frontrow/2009/06/18/
us-senate-approves-resolution-apologizing-for-slavery/
Copyright 2009, Reuters News Agency.
The U.S. Senate approved a resolution on Thursday apologizing for slavery and segregation of African-Americans, almost five months after Barack Obama was sworn in as the first black U.S. president.
While the Senate resolution acknowledged that an apology for centuries of wrongdoing could not erase the past, it said a "confession of the wrongs committed and a formal apology to African Americans will help bind the wounds of the nation that are rooted in slavery, and can speed racial healing and reconciliation, and help the people of the United States understand the past and honor the history of all people of the United States."
In an unusual step, the three-page resolution was read in its entirety in the chamber, where the first black senator, Hiram Revels of Mississippi, stepped onto the Senate floor about 139 years ago.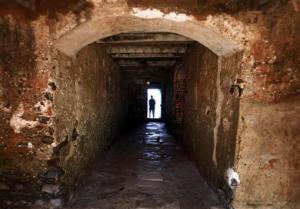 A man is silhouetted in the "Door of No Return" at Goree Island in Senegal, where African slaves were shipped out. Photo by Finbarr O'Reilly, Reuters.




However, the resolution is not without controversy. Some are upset by the last lines of the resolution that include a disclaimer: "Nothing in this resolution -- A) authorizes or supports any claim against the United States; or B) serves as a settlement of any claim against the United States."

Democratic Senator Roland Burris, the lone African-American in the Senate, argued that the disclaimer should not prohibit future congressional action on the issue of reparations. Despite the concern, the resolution passed the Senate by voice vote.

Iowa Senator Tom Harkin noted that the Senate adopted resolutions apologizing to Native Americans, for the internment of Japanese Americans during World War II and for not enacting anti-lynching legislation -- but never slavery.

"A national apology by the representative body of the people is a necessary collective response to a past collective injustice," Harkin said on the Senate floor.

[Return to
table of contents]
---
In Memoriam: Philip D. Curtin, 1922–2009
By Pillarisetti Sudhir
June 5, 2009
Published online by the American Historical Association, at
http://blog.historians.org/profession/809/in-memoriam-philip-d-curtin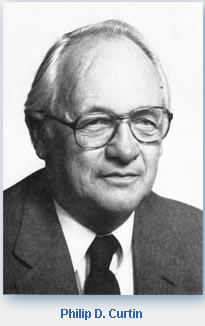 "This is no ordinary book," wrote Geoffrey Parker in the American Historical Review of December 1985, reviewing Cross-cultural Trade in World History, published by Cambridge University Press in 1984. This was no ordinary historian, one might write with equal justification, of the book's author, long-time member and president (in 1983) of the AHA, Philip D. Curtin, who died yesterday, June 4, 2009, in Kennett Square, Pennsylvania, at the age of 87.

Born in Philadelphia in 1922, Philip Curtin grew up in West Virginia. He received his early collegiate education at Swarthmore College, graduating with a degree in history in 1948, after three years of service in the Merchant Marine. He had already fallen in love with history and decided to make it a lifelong commitment, it seems, since he joined the AHA the same year, even before he went on to Harvard University for his PhD, which he received in 1953 for his dissertation, "Revolution and Decline in Jamaica, 1830–1865."

Curtin started his long teaching career as an assistant professor back at Swarthmore College. He then moved to the University of Wisconsin at Madison. Here he teamed up with colleague Jan Vansina to help launch and develop the hitherto neglected field of African history, and started a department of African languages and literature (the first such department in the United States). With a series of pathbreaking publications such as The Atlantic Slave Trade: A Census, which raised new questions even as it set new standards for accurate cliometrics of a complex past, The World and the West: The European Challenge and the Overseas Response in the Age of Empire, The Rise and Fall of the Plantation Complex: Essays in Atlantic History, and The Image of Africa: British Ideas and Action, 1780–1850 (which received the AHA's Schuyler Prize), Curtin made himself a name as a brilliant historian who broke away from the dominant Eurocentric models of historiography of other continents to create a critical and pioneering body of scholarship on Africa, the Atlantic world, the British empire, and comparative history. As if responding to the tug of the Atlantic (and perhaps a love of the sea rooted in his tenure with the Merchant Marines) reflected in his works, Curtin moved to the Johns Hopkins University in Baltimore in 1975, where he became the Herbert Baxter Adams Professor of History.

Curtin, it has been said, wore his scholarly distinctions -- the Guggenheim and MacArthur Fellowships, the fellowship of the National Academy of Arts and Sciences, among others -- and the sheer magnitude of his scholarship, lightly and unostentatiously. Yet he insisted that his numerous graduate students meet the same high standards that he set for himself.

"The discipline of history has broadened enormously in the postwar decades, but historians have not," Philip Curtin declared in his presidential address to the AHA, lamenting the increasingly narrow specializations of too many historians who thus remained ignorant of developments in fields outside their own. He himself was an exception, almost singlehandedly (but along with his many students, surely) defying the trend toward ever-narrowing subspecializations for more than 50 years. From intellectual history to the history of pandemics, from imperialism in India to the ecological history of the Chesapeake Bay, Curtin roamed across space, time, and specializations in a time-machine of his own invention.

It is telling that he begins his recently published autobiographical work, On the Fringes of History: A Memoir (Ohio University Press, 2005), "Being a West Virginian is a little different from being a Californian or a New Yorker," and then, unable to repress the cliometrician in him, adds, "Part of the difference is quantitative."

This report is based on material drawn from the Johns Hopkins University's Gazette Online of May 4, 1998, an unsigned biography of Philip Curtin distributed at the December 1983 annual meeting, and the AHA's membership records.

[Return to table of contents]


---
Africa's Genetic Secrets Unlocked
By Victoria Gill
Science Reporter, BBC News
May 1, 2009
Posted online May 1, 2009 by BBC News at
http://news.bbc.co.uk/2/hi/science/nature/8027269.stm
Copyright 2009, BBC News.
A genetic map of Africa -- the continent from which all modern humans originate -- has provided information about its huge diversity of language and culture.
It is the result of the largest African genetic study ever undertaken.
The work revealed the continent to be the most genetically diverse place on Earth, and identified descendents of our earliest human ancestors.
The international team of scientists describe their 10-year study in the journal Science.
The team, led by Sarah Tishkoff from the University of Pennsylvania, studied genetic material from 121 African populations.
They collected over 3,000 samples, and identified 14 "ancestral population clusters". These are groups of populations with common genetic ancestry, who share ethnicity and similarities in both their culture and the properties of their languages.
"This is a spectacular insight into the history of African populations and therefore the history of mankind," said Muntaser Ibrahim, a researcher from the University of Khartoum, who was also involved in the study.
The team looked at individual ancestry, or genetic similarities in their samples, by comparing the frequencies of more than 1,000 DNA markers -- sections of the DNA code that are known to reveal common genetic heritage.
"In the past, [geneticists] studied just a few Africans, and suggested they were representative of the continent, but we've found that no population is representative of all of this diversity," said Dr. Tishkoff.
"Our goal has been to do research that will benefit Africans," she said. "I hope this will set the stage for future genomics research there, and future biomedical research."
The completion of the study could enable such research, allowing the link between genes and disease to be properly studied.
"The genetic variants we've identified may play a role in disease susceptibility and the different ways in which people respond to drugs," Dr. Tishkoff explained.
Remote Research
Her team had to gather genetic samples from some of the continent's most remote communities.
To extract the important information from blood samples, they have to be "spun down", using a centrifuge to produce a pellet containing the DNA.
"In the most remote areas, we used a centrifuge that plugged into a car battery," Dr. Tishkoff recalled.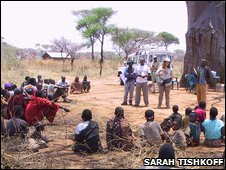 A Village in Tanzania that participated in the study. Photo by Sarah Tishkoff, University of Pennsylvania.
Largely as a result of these difficulties, a large amount of the group's data comes from populations that have never previously been studied genetically.
This allows the map to provide an entirely new link between biology, and existing anthropology and linguistic information.
The research also located the origin of modern human migration in south-western Africa, near the coastal border of Namibia and Angola.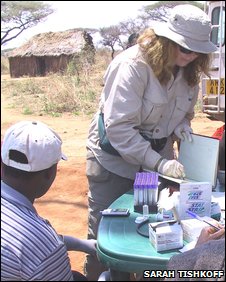 To operate in remote areas, some equipment had to run on a car battery. Photo by Sarah Tishkoff, University of Pennsylvania.




This is based on the widely-accepted theory that the highest level of genetic diversity is in the oldest population -- the one that has had the longest to evolve.

The site is the homeland of the indigenous San communities, Dr. Tishkoff explained.

"It's not surprising but it's a very neat finding because the San have already been shown to have the oldest genetic lineages, suggesting they may be descendents of a population ancestral to all modern humans."

Genetic Reconstruction



The data has revealed a great deal about the history of the continent. "This is the first time we have had the genetic data to reconstruct migration events," Dr. Tishkoff commented.

Her team, which represented an variety of academic disciplines, showed how genetic and linguistic diversity have co-evolved. This analysis revealed some surprises.

"The Masai people [in Kenya], for example, have maintained their traditional language and pastoral lifestyle, but genetically they've mixed a lot with populations from Ethiopia [who speak a different language]," said Dr. Tishkoff.

The researchers also took samples from four African American populations, and traced their African ancestry. This was, as expected, mostly pinned down to West Africa.

Mark Thomas from the Department of Genetics, Evolution and Environment at UCL praised the study, and said that the level of diversity discovered was "broadly what we would expect".

He added that because the origins of African American ancestry can be seen "all the way from Senegal down to Angola, it will be a long time before a DNA test will be able to identify someone's ancestral origin."

"That's despite the ridiculous claims of some of these DNA testing companies."

[Return to
table of contents]
---
NOAA and the National Association of
Black Scuba Divers Explore Shared History
By NOAA News
May 20, 2009
Posted online May 20, 2009 by NOAA News, at: http://www.noaanews.noaa.gov/stories2009/20090521_blackdiver.html
Copyright 2009, NOAA News.
National Oceanic and Atmospheric Administration (NOAA) archaeologists will be in the Florida Keys this month training members of the National Association of Black Scuba Divers in underwater archaeology as part of a new education initiative to explore the maritime heritage of African-Americans and engage the community in marine resource conservation.
"By telling the many stories about African-Americans in seafaring, naval service, and the maritime trades, the project inspires a rediscovery of African-American maritime roots," said Tim Runyan, NOAA maritime heritage program manager.
Fifteen participants will be taught the science of maritime archaeology and learn basic underwater surveying, recording and mapping techniques during the May 22-24 training course. The course will include classroom and fieldwork exercises on a shipwreck in Florida Keys National Marine Sanctuary, and stress the importance of conservation and preservation of the nation's underwater cultural heritage.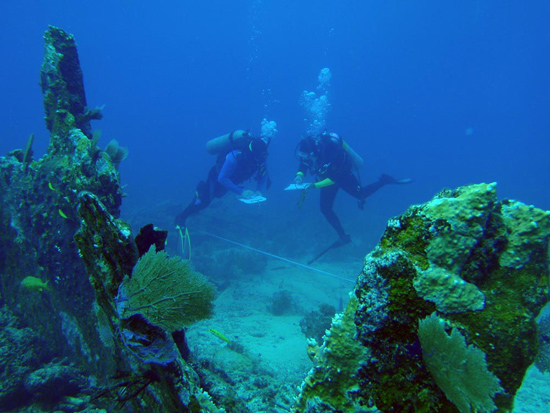 Photo of divers by National Oceanic and Atmospheric Administration.




NABS member Bill Murrain said the dive group's commitment to education and public outreach aligns perfectly with the African-American "Voyage of Discovery" education and outreach initiative coordinated by the NOAA Office of National Marine Sanctuaries.

"African-Americans have made significant contributions to the country's maritime history and the archaeological training course will give NABS an opportunity to help bring this history to a wider public," Murrain said.

The training is also part of a larger NOAA effort to create a cadre of skilled volunteers who can assist with archaeological field work and historic research occurring within the National Marine Sanctuary System.

NOAA's Maritime Heritage Program and the Nautical Archaeology Society developed the training course to introduce divers to the field of maritime archaeology. Since the training program began, about 20 people have been trained as volunteer divers, seven of whom have become members of the national marine sanctuary volunteer diving program.

NOAA understands and predicts changes in the Earth's environment, from the depths of the ocean to the surface of the sun, and conserves and manages our coastal and marine resources.

[Return to
table of contents]
---
Tracing the Threads that Join America and Africa
By Nicolai Ouroussoff
New York Times
May 3, 2009
Posted online May 3, 2009 by New York Times, at: http://www.nytimes.com/2009/05/04/arts/design/04muse.html?_r=2&ref=todayspaper
Copyright 2009, New York Times.
I'll admit my expectations are pretty low when it comes to new architecture in the nation's capital.
True, Norman Foster completed a pretty little canopy for the National Portrait Gallery's central courtyard in 2007. But over all the crop of monuments and museums that have risen along the National Mall in recent decades have been so mediocre that it seems to be only a matter of time before this sacred strip of land becomes a national embarrassment.
So the first reaction to the announcement that the team of Freelon Adjaye Bond/SmithGroup has been selected to design the National Museum of African American History and Culture should be a big round of applause. David Adjaye, the project's 42-year-old lead designer, is a rising star in the architecture world.
The design's strong, somber exterior -- a stack of zigzagging blocks clad in shimmering bronze mesh -- could be the most important addition to the mall since I. M. Pei's East Building at the National Gallery of Art opened three decades ago.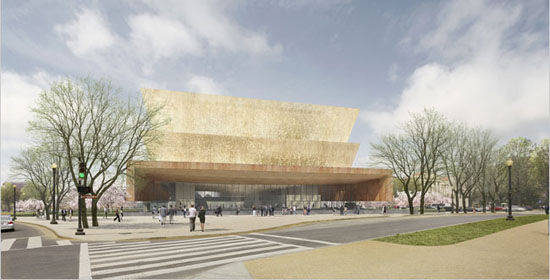 A rendering of the National Museum of African American History and Culture now being planned for Washington, by the Freelon Adjaye Bond/SmithGroup.
It is also a history lesson. Mr. Adjaye, who was born in Tanzania and lives in London, says that the museum's form is based on late 19th- and early 20th-century tribal Yoruban sculpture.
The sculptural reference is an obvious attempt to express the frayed cultural threads that link black America and West Africa. Yet it also carries subtler cultural associations: the stacked wood blocks, which evoke an African version of the Parthenon caryatids, remind us that Washington's neo-Classical buildings represent only part of a vastly more intricate cultural narrative. The new design's ziggurat-shaped form evokes the work of Constantin Brancusi, one of many Western artists who were profoundly influenced by African tribal art.
This effort to broaden the narrative of Classical Washington -- and to challenge how many Americans still view their history -- continues inside. Two huge stone canopies extend out from the building to the north and south, fudging the boundary between the formal world of the museum and everyday life outside. The lobby floor, which slopes down from the Mall toward Constitution Avenue, is a reversal of the conventional grand stair. Instead of lifting art up onto a pedestal, it allows the public to flow right through the building.
For museumgoers, however, the design's greatest strength lies in the delicate balance struck between the need to move crowds and the stillness that is so vital to the experience of viewing displays. A dense forest of wood columns is suspended from the lobby ceiling. The columns dip down at the center of the lobby, gently pushing the crowds toward the edges of the room. From there, visitors will climb a broad staircase to the main galleries, which are on the second, third and fourth floors.
In a cheeky inversion of Frank Lloyd Wright's famous Guggenheim rotunda, Mr. Adjaye clusters all of the galleries at the center of these floors. To get to them, visitors will follow a series of stairs, corridors and walkways that will spiral up around the building's perimeter.

A model of the National Museum of African American History and Culture on the National Mall, by the Freelon Adjaye Bond/SmithGroup.
The layout allows Mr. Adjaye to isolate the main circulation route from the galleries, which should give them a wonderful calm. But it also lets him forge a strong relationship between the inner world of the museum and the city outside.
Big windows -- reminiscent of the trapezoidal ones at the Whitney Museum of American Art -- will angle out toward carefully framed views of the city's monuments. Rather than puncture the building's bronze mesh skin, Mr. Adjaye gently stretches it to allow people to see through it. At other points the pattern is denser, so that the light filtering in will have a mottled, bronze glow, as if it were streaming through a canopy of trees.
(The changes in the density of the bronze mesh should have a powerful effect on the building's exterior at night, too, giving it an eerie, uneven pattern, like a lizard's skin, when it is lighted from within.)
Still, expect plenty of nail-biting moments in the months and years to come. The design is still in the earliest stages, and the high degree of refinement in Mr. Adjaye's work means that its success will depend on the kind of details that have yet to be fully worked out. These include the precise layout of the galleries and the position of a number vertical cuts through the building that will be used to bring light into the lower levels.
What's more, Mr. Adjaye has never designed a cultural building of this scale. Nor has he ever worked with a bureaucratic culture as byzantine as Washington's. Finally, he will have to find a way to work with a sprawling team of associate architects without diluting the power of his original vision.
It will now be up to the museum's director, Lonnie G. Bunch, to ensure that he will have the kind of creative freedom necessary to thrive in this former swampland.
---



ADAN Editor's note: Additional information, images, and updates on this design and construction project are available from the National Museum of African American History and Culture's website, at nmaahc.si.edu.


[Return to
table of contents]
---
New Book
Africa and Archaeology: Empowering an Expatriate Life
By Merrick Posnansky
Radcliffe Press, Cloth, 288 pp.,
ISBN-10: 1845119940, ISBN-13: 978-1845119942, June 2009.

Description from the Publisher: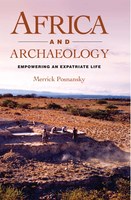 In this stimulating account of his life's experiences, renowned scholar and pioneer Africanist archaeologist Merrick Posnansky takes his readers on an unusual journey across the world, from his origins in a small Jewish community in Manchester to his adventures on archaeological sites in the villages of Africa before finally settling down to teach in Los Angeles. A Jewish British expatriate in an African social world, Posnansky struggled to establish his racial identity in the British colonial world where Jewish communities were rare. He crossed racial and religious boundaries by marrying a Christian woman from Uganda, a highly unusual step at that time. Written in a refreshing, candid style, these memoirs provide a fascinating glimpse into the changes taking place in modern Africa. Africa and Archaeology is a first hand account of the racial and religious prejudices of the twentieth century.

Africa and Archaeology provides a personal memoir by an archaeologist who began his career in England in the 1950s, where he excavated (among other sites) a medieval tile kiln and a windmill in Northamptonshire that was was one of the first sites in Britain to be largely dated using tobacco pipes. From 1956 until 1976 Posnansky worked in Kenya, Uganda, and Ghana, where he was responsible for initiating the first university courses in tropical Africa in archaeology, first at Makerere College in Uganda, and later at the University of Ghana. He was one of the first archaeologists in the 1950s to use the term Historical Archaeology in Africa.

From 1977 until his retirement in 1994, Posnansky was Professor of History and Anthropology at the University of california at Los Angeles (UCLA), where he taught classes in both Historical and African Archaeology. His memoirs describe both his teaching and research career and work in East and West Africa as well as in the Caribbean. His students who have carried on his work include such Diasporan archaeologists as Douglas Armstrong, Kenneth Kelly, Christopher DeCorse, Kofi Agorsah, Laurie Wilkie, Paul Farnsworth, and Cameron Monroe.

This new book provides a fascinating account of the beginnings of Diasporan archaeology, and also describes Posnansky's life in Africa and marriage to Eunice Lubega, who was the first African woman to graduate in East Africa. Since retirement, he has returned to research in Uganda where in 2006-07, with the assistance of students from two of Uganda's universities, he excavated the late 19th century Egyptian military station of Dufile on the Nile near the Sudanese border. Posnansky's most recent paper, appearing in the 2009 issue of Backdirt (published by UCLA), is entitled "Reconciling the Past" and deals with the ethical problems of conserving Imperial sites in Africa.

[Return to table of contents]


---
New Book
Movements, Borders, and Identities in Africa
Edited by Toyin Falola and Aribidesi Usman
Rochester Studies in African History and the Diaspora
University of Rochester Press, Cloth, 332 pp.,
ISBN-10: 1580462960, ISBN-13: 978-1580462969, May 2009.

Description from the Publisher: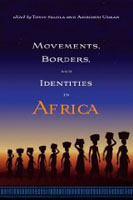 Migration, whether forced or voluntary, continues to be an issue vital to Africa, arguably the continent most affected by internal displacement. Over centuries, in groups or as individuals, Africans have been forced to leave their homes to escape unfavorable natural, social, or political circumstances, or simply to seek better lives elsewhere. This essential volume establishes the centrality of human migration and movement to the evolution of African societies. Using oral, archaeological, and written sources, and focusing on various geographical areas, the contributors show that migration is a multifaceted phenomenon, historically varied in nature and character. Movements, Borders, and Identities in Africa incorporates carefully selected case studies drawn from across the continent, and provides a broad but insightful overview of migration and its complex relationships to slavery, commerce, religion, architecture, material culture, poverty, diaspora life and identity formation, and the development of states and societies on the continent. Taken as a whole, this collection offers a groundbreaking interrogation of the myriad causes and effects of African migration, from the pre-colonial to the modern era. Contributors: Edmund Abaka, Maurice Amutabi, Toyin Falola, Ghislaine Geloin, Issiaka Mande, Jean-Luc Martineau, Pius S. Nyambara, Akinwumi Ogundiran, Adisa Ogunfolakan, Olatunji Ojo, Brigitte Kowalski Oshineye, Meshack Owino, Gerald Steyn, and Aribidesi Usman. Toyin Falola is the Frances Higginbotham Nalle Centennial Professor of History and Distinuished Teaching at the University of Texas at Austin. Aribidesi Usman is associate professor of African and African American studies and anthropology at Arizona State University.

[Return to table of contents]


---
New Book
Imperial Subjects: Race and Identity in Colonial Latin America
Edited by Andrew B. Fisher and Matthew D. O'Hara
Duke University Press, Paperback, 320 pp.,
ISBN13 978-0-8223-4420-9, 2009.

Description from the Publisher: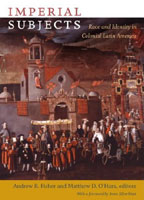 In colonial Latin America, social identity did not correlate neatly with fixed categories of race and ethnicity. As Imperial Subjects demonstrates, from the early years of Spanish and Portuguese rule, understandings of race and ethnicity were fluid. In this collection, historians offer nuanced interpretations of identity as they investigate how Iberian settlers, African slaves, Native Americans, and their multi-ethnic progeny understood who they were as individuals, as members of various communities, and as imperial subjects. The contributors' explorations of the relationship between colonial ideologies of difference and the identities historical actors presented span the entire colonial period and beyond: from early contact to the legacy of colonial identities in the new republics of the nineteenth century. The volume includes essays on the major colonial centers of Mexico, Peru, and Brazil, as well as the Caribbean basin and the imperial borderlands.

Whether analyzing cases in which the Inquisition found that the individuals before it were "legally" Indians and thus exempt from prosecution, or considering late-eighteenth- and early-nineteenth-century petitions for declarations of whiteness that entitled the mixed-race recipients to the legal and social benefits enjoyed by whites, the book's contributors approach the question of identity by examining interactions between imperial subjects and colonial institutions. Colonial mandates, rulings, and legislation worked in conjunction with the exercise and negotiation of power between individual officials and an array of social actors engaged in countless brief interactions. Identities emerged out of the interplay between internalized understandings of self and group association and externalized social norms and categories. Contributors: Karen D. Caplan, R. Douglas Cope, Mariana L. R. Dantas, María Elena Díaz, Andrew B. Fisher, Jane Mangan, Jeremy Ravi Mumford, Matthew D. O'Hara, Cynthia Radding, Sergio Serulnikov, Irene Silverblatt, David Tavárez, Ann Twinam.

[Return to table of contents]


---
New Book
Jim Crow America: A Documentary History
By Edited by Catherine M. Lewis and J. Richard Lewis
University of Arkansas Press, Paperback, 280 pp.,
ISBN 978-1-55728-895-0, 2009.

Description from the Publisher:


Ideal resource on racism and segregation in American life -- The term "Jim Crow" has had multiple meanings and a dark and complex past. It was first used in the early nineteenth century. After the Civil War it referred to the legal, customary, and often extralegal system that segregated and isolated African Americans from mainstream American life. In response to the increasing loss of their rights of citizenship and the rising tide of violence, the National Association for the Advancement of Colored People was founded in 1909. The federal government eventually took an active role in dismantling Jim Crow toward the end of the Depression. But it wasn't until the Lyndon Johnson years and all the work that led up to them that the end of Jim Crow finally came to pass.

This unique book provides readers with a wealth of primary source materials from 1828 to 1980 that reveal how the Jim Crow era affects how historians practice their craft. The book is chronologically organized into five sections, each of which focuses on a different historical period in the story of Jim Crow: inventing, building, living, resisting, and dismantling. Many of the fifty-six documents and eighteen images and cartoons, many of which have not been published before, reveal something significant about this subject or offer an unconventional or unexpected perspective on this era. Some of the historical figures whose words are included are Abraham Lincoln, Marcus Garvey, Booker T. Washington, Richard Wright, Paul Robeson, Langston Hughes, Adam Clayton Powell, and Marian Anderson. The book also has an annotated bibliography, a list of key players, a timeline, and key topics for consideration.

[Return to table of contents]


---
New Book
The African Diaspora: A History Through Culture
By Patrick Manning
Columbia Studies in International and Global History
Columbia University Press, Cloth, 424 pp.,
ISBN-10: 0231144709, ISBN-13: 978-0231144704, April 2009.

Description from the Publisher: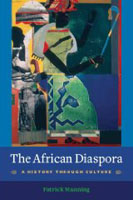 Patrick Manning refuses to divide the African diaspora into the experiences of separate regions and nations. Instead, he follows the multiple routes that brought Africans and people of African descent into contact with one another and with Europe, Asia, and the Americas. In weaving these stories together, Manning shows how the waters of the Atlantic Ocean, the Mediterranean Sea, and the Indian Ocean fueled dynamic interactions among black communities and cultures and how these patterns resembled those of a number of connected diasporas concurrently taking shaping across the globe.

Manning begins in 1400 and traces five central themes: the connections that enabled Africans to mutually identify and hold together as a global community; discourses on race; changes in economic circumstance; the character of family life; and the evolution of popular culture. His approach reveals links among seemingly disparate worlds. In the mid-nineteenth century, for example, slavery came under attack in North America, South America, southern Africa, West Africa, the Ottoman Empire, and India, with former slaves rising to positions of political prominence. Yet at the beginning of the twentieth century, the near-elimination of slavery brought new forms of discrimination that removed almost all blacks from government for half a century.

Manning underscores the profound influence that the African diaspora had on world history, demonstrating the inextricable link between black migration and the rise of modernity, especially in regards to the processes of industrialization and urbanization. A remarkably inclusive and far-reaching work, The African Diaspora proves that the advent of modernity cannot be imaginatively or comprehensively engaged without taking the African peoples and the African continent as a whole into account.

[Return to table of contents]


---
New Book
Black Pioneers: Images of the Black Experience on the North American Frontier
By John W. Ravage
University of Utah Press, Paperback, 336 pp.,
ISBN-13: 978-0-87480-941-1, 2d. ed. 2009.

Description from the Publisher: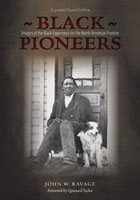 Few records exist that describe the migrations of African Americans in the nineteenth-century American West. Efforts to assemble collections of oral histories, images, diaries, and other written documents on the black experience in the Western U.S. and Canada have proven surprisingly fruitful, however, and the rewarding culmination of such research flourishes in the archival images found in this expanded second edition of John Ravage's Black Pioneers.

Utilizing public and private collections in every western state and in Canada, Ravage has compiled hundreds of new photographs, line drawings, lithographs, stereoviews, and other images. Sections on black entertainers and ranchers, a chapter on dating historic photographs and their genealogical significance, as well as an expanded bibliography all aid understanding of the black frontier experience. Ravage goes beyond the stereotypical photography of the era, which often reflected white fears and egos, to present the works of black frontier photographers. Galveston's Lucius Harper, Denver's John Green, and the northwest's nomadic James Presley Ball all bring genuine life to their subjects and meaning to their presence in the American West. Black Pioneers is a vibrant visual document of the profound impact blacks on communal and frontier history. John W. Ravage is professor emeritus of mass media at the University of Wyoming.

[Return to table of contents]


---
New Book
South Carolina Women: Their Lives and Times, Volume 1
Edited by Marjorie J. Spruill, Valinda Littlefield, and Joan M. Johnson
University of georgia Press, Paperback, 320 pp.,
ISBN 0820329363, 2009.

Description from the Publisher: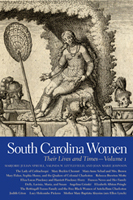 The first of three volumes on South Carolina women. This volume, which spans the long period from the sixteenth century through the Civil War era, is remarkable for the religious, racial, ethnic, and class diversity of the women it features. Essays on plantation mistresses, overseers' wives, nonslaveholding women from the upcountry, slave women, and free black women in antebellum Charleston are certain to challenge notions about the slave South and about the significance of women to the state's economy. South Carolina's unusual history of religious tolerance is explored through the experiences of women of various faiths, and accounts of women from Europe, the West Indies, and other colonies reflect the diverse origins of the state's immigrants.

The volume begins with a profile of the Lady of Cofitachequi, who sat at the head of an Indian chiefdom and led her people in encounters with Spanish explorers. The essays that follow look at well-known women such as Eliza Lucas Pinckney, who managed several indigo plantations; the abolitionist Angelina Grimke; and Civil War diarist Mary Boykin Chesnut. Also included, however, are essays on the much-less-documented lives of poor white farming women (the Neves family of Mush Creek), free African American women (Margaret Bettingall and her daughters), and slave women, the latter based on interviews and their own letters. The essays in volume 1 demonstrate that many women in this most conservative of states, with its strong emphasis on traditional gender roles, carved out far richer public lives than historians have often attributed to antebellum southern women.

[Return to table of contents]


---
New Book
The Origins of Proslavery Christianity: White and Black Evangelicals in Colonial and Antebellum Virginia
By Charles F. Irons
University of North Carolina Press, Paperback, 384 pp.,
ISBN-10: 0807858773, ISBN-13: 978-0807858776, 2008.

Description from the Publisher:


In the colonial and antebellum South, black and white evangelicals frequently prayed, sang, and worshipped together. Even though white evangelicals claimed spiritual fellowship with those of African descent, they nonetheless emerged as the most effective defenders of race-based slavery.

As Charles Irons persuasively argues, white evangelicals' ideas about slavery grew directly out of their interactions with black evangelicals. Set in Virginia, the largest slaveholding state and the hearth of the southern evangelical movement, this book draws from church records, denominational newspapers, slave narratives, and private letters and diaries to illuminate the dynamic relationship between whites and blacks within the evangelical fold. Irons reveals that when whites theorized about their moral responsibilities toward slaves, they thought first of their relationships with bondmen in their own churches. Thus, African American evangelicals inadvertently shaped the nature of the proslavery argument. When they chose which churches to join, used the procedures set up for church discipline, rejected colonization, or built quasi-independent congregations, for example, black churchgoers spurred their white coreligionists to further develop the religious defense of slavery.

[Return to table of contents]


---
New Exhibit
Audacious Freedom: African Americans in Philadelphia, 1776-1876
June 16, 2009 onward
African American Museum in Philadelphia
701 Arch Street, Philadelphia, PA.

Description from the Museum: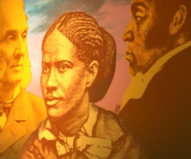 On June 19, 2009, The African American Museum in Philadelphia (AAMP) unveiled its new core exhibition Audacious Freedom: African Americans in Philadelphia 1776-1876, presented by PECO. Its primary focus is to re-count the stories of and contributions made by people of African descent in Philadelphia. The overall goal is to draw visitors into another time and place called "history," where they can encounter and come to understand the people who created the world that they now inhabit. Through this exhibit visitors will learn who the people were, how they lived and worked, and their unheralded impact on our nation.

When entering the Museum, visitors will be welcomed with a general overview of the exhibition in Gallery 1, including an interactive timeline, highlighting a sequence of images, all drawn from the historical record, that spans 100 years of history. The images found on the timeline will illuminate and explore topics of relevance including entrepreneurship, environment, education, religion, and family traditions. In Gallery 2, visitors will be surrounded by what appear to be ten full-size figures of trailblazers from 18th Century Philadelphia. The figures are actually full-size video projections, patiently waiting for a visitor to approach and actively engage them. Once activated, the individual trailblazer delivers an impassioned monologue about life in Philadelphia during the time period. Adjacent to each full-size screen will be a small touch-screen complete with a menu of topics that this particular trailblazer will discuss upon activation. Sound is delivered by directional speakers utilizing cutting-edge technology that will filter the sound. These speakers create an atmosphere similar to a genteel cocktail party, with each dialogue clearly understandable and undisturbed by additional visitors exploring the stories of other agents of change.

[Return to table of contents]


---
New Exhibit
Persona -- Masks of Africa: Identities Hidden and Revealed
April 24, 2009 - January 3, 2010
Royal Museum for Central Africa
Leuvensesteenweg 13, 3080 Tervuren, Belgium.

Description from the Museum: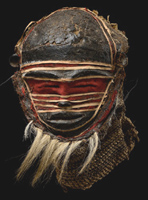 By examining the use of masks in dances, rituals and the belief system they serve and represent, the book also explores their concrete and symbolic roles as objects that are "devitalized" once they have been removed from their environment. They raise questions about identity, self-respect and the perception of the "Other" in Western society. A mask hides an identity, or reveals it. The traditional mask, used during African ceremonies and festivals, is always more than the wooden face worn by the dancer: it allows an entity to take shape, with its own way of dancing and moving. The wearer transforms into another person, a deity, sometimes even an animal. The exhibition presents 180 masks in an original way, grouped according to 18 themes including the history of the collection and the role of the mask in communication with the supernatural, in the harvest, during initiation rituals, at funerals, etc.

Catalogue of the exhibition co-published by the Royal Museum for Central Africa and 5 Continents, in English, French and Dutch. Written by Anne-Marie Bouttiaux, the exhibition's organizer, this work also includes an essay by Roger Pierre Turine. ISBN 978-88-7439-513-2. Additional information is available at www.africamuseum.be.

[Return to table of contents]


---
Association for the Study
of the Worldwide African Diaspora
Fifth Biennial Conference
Accra, Ghana, August 2-6, 2009
You are invited to participate in the fifth biennial conference of the Association for the Study of the Worldwide African Diaspora (ASWAD), to be held August 2-6, 2009, in Accra, Ghana. The conference is co-sponsored by Rutgers University and the W.E.B. Du Bois Center in Accra, with the support of Ghana's Ministry of Tourism and Diasporan Relations. In commemoration of both the Pan-African Conference of 1900 and the Pan-African Congress of 1919, and in celebration of Ghana's central role in nurturing Pan-African struggles for freedom and justice since 1957, the theme of the conference is "Africa, Diaspora, and Pan-African Agendas."

The conference will be research driven, featuring panels organized in ways that effectively stimulate discourse across geographic, disciplinary, cultural, and theoretical boundaries. Emphasis will also be given to the practice and performance of culture, identity, and politics. Participants were encouraged to propose roundtable discussions and participatory workshops that look at diasporic encounters in all activities from educational policies to cooking practices. All geographic areas will be represented, including Africa, the Americas, the Middle East, Europe, and Asia. Paper and panel proposals that incorporate women, gender, and sexuality as categories of analysis were also encouraged. Conference registration, travel, and accommodation information and links available at: http://www.aswadiaspora.org/ghana09.html

[Return to table of contents]


---
Twelfth Biennial Colloquium of the
West African Archaeological Association
Jos, Nigeria, October 25-30, 2009
It is our pleasure to notify you that the 12th Biennial colloquium of our great Association will come up this year in Nigeria. The meeting is slated for October 25th to 30th, 2009 in Jos, Nigeria.
It has been observed that most of the works done in West Africa always end up in files and without sharing of ideas and experiences by West African archaeologists in particular and scholars of history and culture in general. It is therefore the hope of the Local Organising Committee (LOC) that bringing professionals and academics working in West Africa sub-region together to share their works and experiences will be ideal at this particular point in time. It is therefore suggested that a broad theme on the archaeology of West Africa will be appropriate.
The proposed theme, therefore, for this year's deliberation is "The Archaeology of West Africa," with the following sub-themes: 1) Environment -- past and present; 2) Geography of West Africa and its effect on human habitation; 3) Archeology of West Africa: research reports; 4) Heritage and sites: conservation and preservation; 5) Ethics of archaeological practice in West Africa.
You are therefore requested to send your abstract not more than 500 words on the theme or sub-themes to the Secretary or Chairperson of the LOC on bogunfol@oauife.edu.ng or babaadii@yahoo.com and fatunsina@yahoo.com. Other details will be sent to you soon. Adisa Ogunfolakan, Secretary, Room 216, Institute of African Studies, Obafemi Awolowo University, Ile-Ife, Nigeria. LOC. 234-803-717-6488 or 234-807-641-0094.
[Return to table of contents]


---
Negotiating the Sacred: Politics, Practice,
and Perceptions of Religion in Africa
Stanford University, October 23-24, 2009

From piety in Egypt to AIDs/HIV programming in South Africa, religion provides not only a vibrant subject of study in and of itself but also a lens to refract social, economic, and political relations. The Student Forum for African Studies conference in October 2009 at Stanford University, will bring together researchers from across many fields to discuss emerging approaches, local practice, and transnational movements of religion in Africa and the Diaspora. Possible topics could include: public policy and administration, public health, demography and mobility, art history, youth culture and music, film and performance art, law, literature, history, politics, or anthropology.

Abstracts or descriptions of the presentations, posters, or papers should be no longer than 250 words and should include contact information, name, mailing address, telephone number, affiliation, department and email address. Eligibility: Although we strongly encourage graduate students, we also welcome submissions from undergraduates, professionals, post-doctoral researchers, lecturers, professors, activists, and practitioners. Papers and presentations on topics related to Africa in all disciplines and from all institutions, programs, and organizations will be considered. Deadine: August 1, 2009. Abstracts or descriptions may be sent via email to stanfordfas@gmail.com.

[Return to table of contents]


---
Gender, Class, Race, and Ethnicity in Abolitionism,
on the Underground Railroad, and in the Struggle Since
New York Capital Region, February 26-28, 2010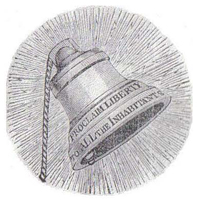 This Ninth Annual Underground Railroad History Conference is sponsored by the Underground Railroad History Project of the Capital Region, Inc. The forces of gender, class, race, and ethnicity have deeply and complexly conditioned the Underground Railroad and the movements for freedom that have arisen in its wake. The theme of the 2010 UGR History Conference calls on us as academic scholars, independent researchers, performers, educators, and community members to examine the many ways that these forces interacted to shape the UGR and the struggles that followed it, and to consider how these interactions impact us today.

Possible questions to be considered: In what ways did gender, class, race, and ethnicity -- individually or in combination -- determine the programs, leaderships, activities, ideologies, and crises of UGR and abolitionist groups, locally and/or nationally? How did abolitionists and UGR participants understand, react to, and negotiate the contradictions of gender, class, race, and ethnicity in antebellum US society? What were the legacies of the UGR's attempts to grapple with gender, class, race, and ethnicity for post-Civil war struggles for freedom and equality? How can we best learn from the successes and failures of the UGR and abolitionist movement in dealing with these forces in our work today?

Your proposal may be for a 60-minute panel session, workshop, cultural/artistic activity, media production, poster, or other exhibit that addresses these questions and this theme. While we urge that the content focuses on the theme, we also invite proposals on other important topics concerning Underground Railroad history. When possible, activities should encourage audience interaction. Proposals should be no more than two doublespaced pages, and should include information on the following: type of presentation (workshop, panel, etc.) and level of audience interaction; title and content, including topics of individual presentations, if any; intended, appropriate audience; name(s), contact information (including work, home, cell phone), and brief biographical information on presenter(s); technology needs. Proposals should be submitted by October 1, 2009, to URHPCR, PO Box 10851, Albany, NY 12201, or via email to urhpcr2010@localnet.com. For more information, see www.ugrworkshop.com or call 518-432-4432.

[Return to table of contents]


---
Women in the Ibero-American Atlantic (1500-1800)
Charleston, South Carolina, Feb. 18-20, 2010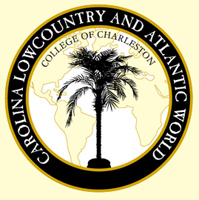 The Program in the Carolina Lowcountry and Atlantic World (CLAW) at the College of Charleston calls for papers on "Women in the Iberian and Latin American Atlantic World." The conference will take place in Charleston, South Carolina, from Feb. 18 to 20, 2010. This interdisciplinary conference welcomes papers on Spanish, Portuguese and Latin American history, literature, cultural production, etc. We hope to examine questions such as: Who were the women that traveled from the Iberian Peninsula to the New World or vice-versa? What ideas did they bring with them? What influence did women who did not physically travel have on the Atlantic world? What role did women play in creating an Atlantic network? What can women's experience in the Atlantic World tell us about the Atlantic cultural production, literary exchanges, economy, race relations, religion, etc., between 1500 and 1800?

The symposium will take place from Thursday to Saturday. Three keynote speakers are scheduled: Lisa Vollendorf, Professor of Spanish, California State University at Long Beach; Allyson Poska, Professor of History, University of Mary Washington; and Bianca Premo, Associate Professor of History, Florida International University. These speakers will each give a plenary talk. We will also have 5 or 6 additional panels of select participants. This symposium is open (and not limited) to professors of literature, history, political science, anthropology, and sociology. We particularly encourage new scholars and graduate students to submit proposals. The format of the sessions will be roundtable discussion. One month before the conference each participant will submit their completed paper to be posted on a secure site. During the session each participant will be allotted 10 minutes to discuss the main points of their paper. There will be a respondent for each session and ample time for discussion. There is the possibility for a volume of selected papers from the conference to be published in our Carolina Atlantic World Series by the University of South Carolina Press (for more info. see www.sc.edu/uscpress).

Charleston, South Carolina is a prime location for this conference. It was a major city in the Atlantic World with strong connections to Europe, Africa, and the Caribbean as well as other parts of North America. South Carolina was also site of Santa Elena (1566-1587), the northern most Spanish settlement during the colonial period and the capital of La Florida Province. Please submit one-page proposals in English and one-page c.v. to Dr. Sarah E. Owens, Dept. of Hispanic Studies as an attachment to owenss@cofc.edu by August 1, 2009. For more info. on the CLAW program visit www.cofc.edu/atlanticworld/.

[Return to table of contents]


---
Encyclopedia of the Material Culture of American Slave Life

Call for contributors: Subject specialists who have written on the enslaved, slavery and the material culture of bondage in the United States are needed to contribute to an encyclopedia focusing on the material culture of American slave life through the end of the Civil War. Must be able to write to specification for a general audience and adhere to deadlines. Modest honorarium available. Please send CV for consideration and list of available topics to worldofaslave@gmail.com. Replies only to qualified candidates. Martha Katz-Hyman, Independent Curator; Kym Rice, Director, Museum Program, George Washington University.

[Return to table of contents]


---
Other Views: Art History in
South Africa and the Global South
University of the Witwatersrand, Johannesburg, January 12-15, 2011

South African Visual Arts Historians (SAVAH) and Comité International d'Histoire de l'Art (CIHA) colloquium, organised by SAVAH under the aegis of CIHA. CIHA has recently been addressing concerns about the unequal distribution of resources around the globe and challenges from post-colonial societies to the older methods and concepts of western art history. At the CIHA congress in Melbourne in January 2008, one of the key issues for discussion was the extent to which we need to re-think the discipline of the history of art "in order to establish cross-cultural dimensions as fundamental to its scope, method and vision." SAVAH proposes continuing these discussions in the colloquium 'Other Views: Art History in (South) Africa and the Global South' to be held at the University of the Witwatersrand in Johannesburg in January, 2011.

A principal focus of the discussions, with particular reference to South Africa, will be how the study of art from the African continent is often impeded by a totalising notion of an undifferentiated 'Africa'. This belies the histories, political trajectories and regional differences of its many communities, nations and states. The focus offers opportunities to pose questions such as: What is the counter point to the homogeneous 'African art' label? How can art history in an African context challenge traditional western art history with regard to notions of authenticity, individuality, artistic processes, methods and theories? What are the discourses of indigenous people's art practices, and what is the importance of early indigenous art for a history of art in South Africa and elsewhere? In what ways, and under what circumstances, can objects previously defined as 'craft' or 'utilitarian' be incorporated into the domain of 'art'? How is 'heritage' understood, collected and displayed? What are the ideologies behind collecting, patronage and restitution, and the use of objects, buildings and spaces? How do we negotiate questions of identity and culture in an increasingly 'global' world? What do we choose to study and why? How do we teach that which we choose to study?

These questions have relevance in South Africa, Africa and the Global South. The Global South in this context is a cultural construct rather than a geographic term. It refers to communities and artistic production, throughout history and across nations, which, within the dominant narratives of western art, have been ignored, marginalised, displaced and appropriated. The Global South may include eastern bloc artists largely unknown to the west during the Cold War, items traditionally regarded as women's work, First Nation peoples in Canada and indigenous people in South Africa, communities whose cultural artefacts were appropriated for the universal museum of the west, and people who have neither the power nor money to write their own art histories. We do not envision covering all aspects and areas of Africa and the Global South, but we shall use the Global South construct as a framework to focus on Africa and in particular South Africa. The aim is to complicate the history of art and the relationship between histories in the Global South and the 'north' or 'west.'

We plan six plenary sessions over three days, with provision for graduate students to participate, possibly in parallel workshop and poster sessions. We invite proposals for papers that address any of the general rubrics outlined above. Proposals should be sent to the Chairperson of SAVAH, Dr. Federico Freschi at federico.freschi@wits.ac.za. SAVAH/CIHA Organising Committee comprised of Dr. Federico Freschi (SAVAH Chairperson); Karen von Veh (SAVAH Past Chairperson ex officio); Dr. Jillian Carman (SAVAH Vice-Chairperson).

[Return to table of contents]


---
Book Review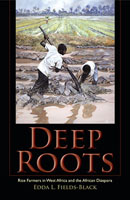 Edda L. Fields-Black. "Deep Roots:" Rice Farmers in West Africa and the African Diaspora. Bloomingdale and Indianapolis: Indiana University Press, 2008, 296 pp., $34.95 (cloth) ISBN 978-0-253-35219-4.

Reviewed for the African Diaspora Archaeology Newsletter by Andrew Agha, Brockington Associates, Inc., Mt. Pleasant, SC.



In 1794, a slave trader named Samuel Gamble detailed Baga rice growing techniques along the Rio Nunez River that he witnessed. An image he recorded of their fields is known mostly as being the cover of Daniel Littlefield's pivotal book, Rice and Slaves (1981). Deep Roots, the new work by Edda L. Fields-Black, expands on this historical account a thousand fold, as her dissertation fieldwork, in support of this book, was conducted on the same river Gamble wrote about. In doing so, Fields-Black portrays one of the most detailed ethnographic studies of rice growing today in West Africa, and attempts to apply what she learned through the language involved with rice agriculture to the Americas. She takes Littlefield's thesis, that Carolina planters wanted Windward Coast slaves because they knew how to grow rice, and expands on it by studying a specific group of West Africans and their historical development as rice growers. Her main data set is language -- root words and roots of words specifically -- and through Historical Linguistics, she is able to show how involved the history of rice growing in West Africa was.

Although at first glance the reader may think that her research has uncovered the "missing link" of how rice and the knowledge of it passed from Africa to Carolina, instead what Deep Roots is about is how rice growing started, and later evolved, for one river system on the coast of Guinea-Bissau. The central theme of the study are the processes of 'Inheritance and Innovation,' where people and cultures inherit ideas, traits, and technology from others that came after them, and how they then use innovation to create new, hybridized forms out of the old. Fields-Black references Judith Carney a great deal, and by doing so, opens up her readers to a seemingly similar study. However, rather than being a straight forward historical study of West Africa and its rice agriculture, it is instead an in depth study of historical linguistics, where the data discussed are the words and word origins for rice and everything related. In the end, Fields-Black portrays in great detail one microcosm of the diverse and varied landscape of Old World rice agriculture in West Africa, but does not show exactly how those techniques crossed the Atlantic to be adapted to New World plantation practices. Instead, the reader must take the West African techniques and decide if they were employed in the New World.

The introduction to this book recounts historical information and facts that some scholars and researchers familiar with rice studies will find refreshing, and possibly new, when seen in context with the new research outlined in this book. The reader must pay close attention to her description of the methods involved in her linguistics studies, and what it means to the study of rice, as a fair amount of readers of this book may not be inclined in the field of linguistics.

In Chapter 1, Fields-Black describes in great detail the ecology of the Rio Nunez and the agricultural place it holds in West Africa. She details how 'origins of rice' studies relate to this region, as well as what peoples from the interior regions have to do with this coastal setting. Being an avid researcher of rice agriculture myself, her photos and descriptions of rice growing techniques are some of the best examples of the technology I have ever seen in any publication. She outlines the fact that the Rio Nunez region has grown rice for many centuries, but how they came to grow rice is outlined in Chapter 2.

Her basis for Chapter 2 is determining whether or not rice came to the coast from the interior, if it appeared on its own, and how rice was grown as a strategy against famine. Here, her work in root words comes into play, as she attempts to find out what words originated on the coast versus those from the interior. This is important when showing how a complicated crop like rice was adapted to different mangrove swamps, what kinds of tools were needed, and how the technology began and then advanced once new people with new things, ideas, and words, migrated to the coast.

Chapter 3 is a focus on the interior people, how they worked their mangroves, what their survival skills were, and how they influenced the Rio Nunez region. Like Chapter 2, this chapter is very involved with historical linguistics, and the origins and changes of rice-related words. She is able to prove that words specific to cattle grazing, iron technology, and ecological farming practices are a result of interior people moving to better places along the coast. Fields-Black shows that rice was the end result of these migrations of words, ideas, technology, and people.

The book is an excellent example of the use of historical linguistics studies to develop insights into a non-linguistic topic, revealing, in this case, the complexity of rice cultivation. Chapter 4 shows the author's true strengths as a historical linguist, as she discusses how the creation of States and social centers in West Africa played major influences on rice development. The Rio Nunez was not an urban center like its counterparts in the interior, so the story of how it grew rice is an interesting one. She is critical of archaeologists throughout the book, but mostly in this chapter, citing their ignorance of non-urban sites and the need to know more about them as being pivotal to fully understanding societies like that at the Rio Nunez. She references the collaborative efforts of settled people and migrants to create innovative terminology for cultivating rice -- terminology that went hand in hand with technology.

Chapter 5 is the culmination of her West African language study, where Fields-Black is able to show that rice did evolve independently on the coast as a cooperation of different people from different places, and not primarily from foreign introducers of technology and ecological strategies. Again, the work she has done on root words across ethnic groups, and on who taught what to whom, is excellent. Although her work on defining who grew rice in the Rio Nunez region is thorough, her link between all of this technology in West Africa to South Carolina and Georgia is not as complete. Chapter 6 attempts to define that link.

In Chapter 6, Fields-Black discusses the role that ships and captains played in the transfer of rice knowledge and technology -- a group of people that rice historians and anthropologists have yet to divulge into for new directions in rice research. She explains that the captains procured enormous amounts of rice for their holds to feed their crew, and, their cargo of captives. This process was way more complicated than is usually discussed, and along with defining it well, she also points out how the process affected West Africa, which negatively altered their rice economy and changed it forever. Recent historians have argued against the prevalence of West African rice knowledge in Carolina in the early, formative years, which goes against Judith Carney's ideas on the origins of rice in the colony. These historians have shown the bold claims to be problematic through their use of the Trans-Atlantic Slave Trade database. With newly refined numbers from the database, she is able to show that the majority of slaves entering the ports in Charleston, and later Savannah, came from rice growing West Africa. Although this data, she points out, does not include the ships that went unregistered, and does not take into account that slaves at ports might have never grown rice themselves, the data does help to reinforce the idea that slaves from West Africa knew how to grow rice, and that their influence in numbers here coincided with the boom of rice as a commercial, industrial enterprise in the later half of the eighteenth century.

The Conclusions summarize the major points of the book by dealing with the important concepts that to scholars versed in Historical Linguistics may seem to be rudimentary, but to others, not so clear. The main thesis of the book -- Inheritance and Innovation -- is found here, and she does a good job defining the main thread of her argument. She was able to show that the inheritance of words, traits, skills, and technology by the people of the Rio Nunez and their neighbors gave way to innovation, where the words themselves show how traits changed, skills were improved upon, and technologies advanced. These concepts are laid out well in the Conclusions, but not anywhere else in the book. Instead, the beginning of the book reads like it will be a new historical study, but then quickly changes into a study of language that may not be so clear for the avid reader and student of rice culture and cultivation.

Being a historical archaeologist in South Carolina, who has researched and conducted fieldwork on Inland Rice plantations in and around the Charleston area for the last 12 years, I have to take very seriously any new work that deals with Africans and the transfer of rice technology. This book appeared to hold an answer to long sought after questions, or have ethnographic data that could potentially help us understand the Colonial-era fields in the Lowcountry. Fields-Black only touches on South Carolina and Georgia lightly, perhaps waiting to explain the linkages between the Windward Coast and the Lowcountry in her next book, which focuses on American rice culture more directly. However, although light on Lowcountry-African connections, her analysis of the Rio Nunez region of West Africa makes her possibly one of the best rice historians of that continent. She details methods and techniques that may have been used here in South Carolina or Georgia, and although we have no clear evidence of these skills, we can take the ethnographic data she has presented and try to apply it to our problems with the lack of documentation for the 1690-1760 period. If you want to learn a lot about how rice was and still is grown in a small region of West Africa, this book is an excellent choice.

[Return to table of contents]


---
Book Review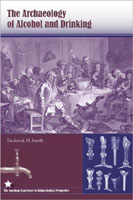 Frederick H. Smith The Archaeology of Alcohol and Drinking. Gainesville, FL: University Press of Florida, 2008, 208 pps., $24.95 (paper), ISBN 13: 978-0-8130-3290-0.

Reviewed for the African Diaspora Archaeology Newsletter by Aaron Brummitt, Tennessee Valley Authority, Lawton, OK.



This book is a continuation of Frederick H. Smith's earlier research (Caribbean Rum: A Social and Economic History 2005). In The Archaeology of Alcohol and Drinking, Frederick Smith synthesizes a wide body of research from the fields of cultural anthropology and social history in order to develop a framework that allows a better understanding of archaeological remains associated with alcohol. By developing a political-economic model similar to that utilized by Sidney Mintz in Sweetness and Power: The Place of Sugar in Modern History (1985) Smith is able to explain the diverse social, political, and economic behaviors related to drinking alcohol. This analytical system goes far beyond reinterpreting alcohol related material culture as simply another variable informing archaeologists of "foodways." Instead Smith's paradigm presents a set of unique social phenomena that are better interpreted with respect to world-wide economic and political systems.

The major themes that Smith individually addresses are the social functions and the material remains associated with the production, trade, and consumption of alcohol. Each chapter, which corresponds directly with one of these themes, explains a different aspect of the archaeological record and illuminates the social and economic reasons for the use and deposition of a variety of alcohol related artifact types.

In the introductory chapter, Smith explains both why historical archaeologists have avoided alcohol as a subject of study as well as the previous hindrance of this type of study caused by the temperance movement and its vestigial baggage. While not hiding the many harmful social and physical effects of alcohol, Smith advocates an objective critique of the role alcohol production, trade, and consumption played in past societies in order to properly assess the conscious choices made by individuals in the past. This critique aids in addressing the construction of identities associated with both secular and sacred uses of alcohol as well as total abstinence.

In Chapter 2, Smith provides a review of the material remains deposited through alcohol related cultural behaviors. By exploring a wide range of site types, Smith informs the reader of how analysis of alcohol specific artifacts such as glass and ceramic sherds, ethnobotanical remains, and a variety of distillation related metal objects can inform researchers about diachronic changes in production, trade, and consumption of alcoholic beverages.

Chapter 3 is a synthesis of previous archaeological research associated with the production of alcohol. In this chapter, Smith reviews a variety of studies ranging from pre-Incan beer production in Peru to late historic commercial distilleries in the former British colonies. The underlying thesis of this chapter is that colonial European expansion fostered a re-creation of European drinking patterns and simultaneously, through the impact to indigenous populations, transformed native drinking patterns. Smith closes the chapter by stating that historical archaeologists must question the economic and political forces that transformed the alcohol industry in order to make informed conclusions about the rise of world-wide trade patterns in the modern world.

Collectively, Chapters 4 and 5 address issues of social identity and interaction. By examining both the world-wide trade and associated social behavior of alcohol consumption these chapters reveal the nature of interaction between the producers, traders, and consumers of alcohol in the colonial world. Included in Chapter 5 is Smith's review of how South's artifact patterning (in Method and Theory in Historical Archaeology 1977) subsumes alcohol consumption into the "Kitchen Group" category, thereby obscuring the interpretive value of function based artifact enumerations. While South was well aware of this discrepancy, and used it to isolate soldier's alcohol-related behaviors at Fort Moultrie, most practitioners blindly categorize their recovered materials and, sadly, do very little to address the variability in behaviors beyond separating and tabulating the recovered materials.

The case study presented in Chapter 6 will be of particular interest to the readers of this publication and other African Diaspora Scholars. The case study is an examination of the archaeological remains that provide evidence of alcohol use in the Mapps Cave site in Barbados. Smith interprets the remains with respect to the 1816 slave uprising, the largest single revolt in Barbadian history. Smith's thesis is that Mapps Cave served as a refuge where the enslaved people at Mapps, Bayley's and other nearby sugar plantations could congregate.

Smith proposes that at Mapps Cave served as a sanctuary where the enslaved laborers could find relief from the strict social control and panoptic gaze of the planters. The consumption of alcohol allowed for a temporary respite and breakdown of otherwise rigid social barriers, and helped ease sociability between individuals. The conditional release from social pressures fostered by drinking alcohol likely facilitated the revolutionary planning and organization in Mapps Cave that culminated in the 1816 uprising.

As mentioned above, I found the explanatory power of Smith's framework most informative. Open-minded work, like that presented in this volume, will increase researcher's interpretive power and help scholars draw factual conclusions about past events. In addition to offering a synthesis of alcohol studies, and an intriguing case study, this volume also provides a more informed and nuanced view of artifact analysis than that offered by purely positivist thinkers. Possibly an update to both Hume's stodgy antiquarianism and Deetz's cold processualism, Smith's study incorporates human agency, action, and belief into the study of archaeologically recovered material. Rather than simply relying on documented trends, Smith attempts to explain how historical events transpired and offers an explanation that considers not only economic availability and social order, but also human choice and individual action.

This is a clearly written book. The book is targeted to an audience already familiar with the historic archaeology of the Caribbean, and a reader not particularly familiar with the subject would find much of the content clarified by more extensive discussions. The thirty figures included with the text aid the reader by clarifying the artifact and excavation descriptions. I did not notice any typographical or layout errors and the References Cited and Index sections are complete. This book would be a great addition to the library of anyone interested in colonial period archaeology, transatlantic trade, or the correlation of history with archaeologically derived data. Using history to inform interpretations of the archaeological record, Smith goes far to incorporate social history into archaeological research.

[Return to table of contents]


---
Book Review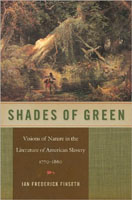 Ian Frederick Finseth, Shades of Green: Visions of Nature in the Literature of American Slavery, 1770-1860. Athens, GA: University of Georgia Press, 2009, 348 + xi pps., $39.95 cloth, ISBN 13 978-0-8203-2865-2.

Reviewed for the African Diaspora Archaeology Newsletter by Simon Lewis, College of Charleston, Department of English



Anglo-Nigerian writer Buchi Emecheta opens her 1983 novel The Rape of Shavi with the crash of a "bird of fire" into the desert landscape of Shavi, an imaginary African country somewhere on the fringes of the Sahara. The "bird of fire" is in fact a strange home-made aircraft called the Newark carrying its European passengers away from what they presume is imminent nuclear war. As the pale survivors struggle from the wreckage, the Shavians deliberate over how to treat these extraordinary creatures; everything hinges on whether they are properly "human:" if they are, the traditional Shavian hospitality demands that they be taken in and cared for; if not, they can be killed. Luckily for the Newarkers (but unluckily for the Shavians), the signs of mourning for a dead child, convince the Shavians that the strangers really are human, so they take them in. Emecheta's novel thus opens with a deliberate repetition-with-a-twist of eighteenth-century European and Euro-American definitional debates over race and human nature where an apparently philosophical judgment masks a life-or-death political decision. In this single and singular humanus ex machine plot-device Emecheta dramatizes the crucial way in which epistemology, ideology and power co-exist in the contemporary post-nuclear world. What Emecheta is responding to in this dramatic fiction, of course, is the actual world-historical consequences of European and Euro-American racial ideology, especially in the United States, that is the subject of Ian Finseth's fine new book Shades of Green: Visions of Nature in the Literature of American Slavery, 1770-1860.

Although an English professor by disciplinary training, Finseth is as concerned with intellectual history, in all its facets as much as he is with literary analysis. In Shades of Green he has produced a rich, dense, wide-ranging study of the ways in which antebellum American writers' and artists' representations of nature and the landscape informed and were informed by their ideas of culture. Paying particular attention to the vexed relationship between the "human" and the "natural," Finseth offers compelling readings of the work of writers from the eighteenth-century abolitionists Olaudah Equiano and Anthony Benezet, through to Frederick Douglass and Harriet Beecher Stowe to support his claim that "natural science informed antislavery rhetoric and philosophy more fully than we have recognized" (p. 5). The claim is an important one according to Finseth, in that nature played a "central yet protean role in the representational war over racial slavery, and therefore over American national identity" (p. 1). What's more, as Finseth himself emphasizes in a brief but significant "Epilogue," his arguments resonate long after the antebellum period and contribute to the ongoing ethical and social debates that are at the root not just of disciplinary subgenres such as ecocriticism, but also of public issues such as stem-cell research, environmental policy, and biotechnology generally. And, as my reference to The Rape of Shavi indicates, the geographical reach of their significance extends well beyond the borders of the United States.

The book opens with a tightly argued introduction that sets out the rhetorical tensions between an abolitionist rhetoric that variously contained both universalizing and racializing notions of the human, and that variously embraced ideas of nature as idealized "manifestation of moral and emotional harmony" (p. 6) and in need of taming and improvement. Chapter One "Nature and Antislavery Philosophy" continues to set out the intellectual field fairly broadly, covering a range of authors from James Ramsay to Benjamin Banneker, and introducing discussion of the two chief literary modes associated with writing about nature -- the pastoral and the georgic -- in a period in the history of Western thought when Romanticism fostered an anxiety "that an empirical, analytical approach to nature would destroy the feelings of mystery, wonder, and even reverence that the natural world could inspire" (p. 65).

Following these two wide-ranging chapters, the bulk of the book is mainly given over to comparative readings of astutely paired authors, white and black. These pairings are strikingly original in conception and lead to some fascinating insights. Analysis of the two "expatriates and cultural hybrids" Crèvecoeur and Equiano, for instance, draws Finseth to comment on the uses and limits of narrative in opposing slavery and the slave-trade as a violation of natural order.

Likewise, in "Nations of Blood" (Chapter Four), Finseth reads Emerson's developing attitudes to race against David Walker's and Martin Delany's proto-black nationalism. Finseth argues that each author's search for "some form of social utopia [. . . ] authorized, as always, by natural law" (p. 164) contains its own internal contradictions. Of Delany's Blake, Finseth writes that the novel "expresses a tension between human unity and racial division, a simultaneous assertion of a common human nature, eternally unchanging, which entitles all people to natural rights, and of the existence of multiple racial bloods" (p. 184). Finseth is particularly sharp in discussing Emerson's later attitudes to race and nature suggesting that Emerson's favoring of a "biological intermixture as the principal dynamic of American progress" may work "ultimately to consign nonwhites to a mere supporting role in the drama of Anglo-American progress" (p. 204).

Similar issues that probe what Finseth calls the "continuing dilemma of American liberal thought: its fundamental commitment to the intrinsic worth of the individual, and yet its conflicting impulses toward identitarian racialism on one side and inclusive humanism on the other" (p. 206) animate Chapter Six "Revisiting, Reliving, Reforming." In this chapter, Finseth makes a persuasive case for re-reading the later work of Harriet Beecher Stowe and Frederick Douglass not just against each other to draw attention to their racial positioning, but against each author's own earlier, canonical work. In urging us to read Stowe's 1856 novel Dred: A Tale of the Great Dismal Swamp as an intellectual advance on the sentimentalism of Uncle Tom's Cabin, Finseth argues that Stowe "imagines a principle of creative destructiveness in the natural world that works to philosophically authorize slave rebellion and violence" (p. 252). Although he sees Stowe as still trafficking in racial essentialism to a degree, Finseth insists that Dred's representation of nature generally demonstrates a clear consciousness that the idealizing tendencies of pastoral exist in a perpetual give-and-take with other discourses and realities" (p. 265) that perpetually threaten it with their "disruptive, entropic forces" (p. 267). In My Bondage and My Freedom, Finseth sees Douglass producing a more all-encompassing moral condemnation of American (as opposed to specifically Southern) slavery in which "Douglass means to connect not only the southern fields with the blood of his enslaved people, but the systematic violation of African Americans with the systemic pollution of the natural world" (p. 281).

In between the Delany/Emerson and Stowe/Douglass chapters, Chapter Five, "Race in the Landscape," extends the range of Finseth's analysis by offering some readings of antebellum American painting. Finseth draws attention to the way in which American painters confronted the problem of how to represent black labor in the dignified fashion that eclogue or pastoral traditions had established, when representations of black idleness might reinforce negative stereotypes. Another of Finseth's valuable insights in this chapter, that American artists of this period appeared unable to imagine anything but a "lone black figure, cut off from family and community" (p. 239), perhaps draws attention to Finseth's limiting himself to professional artists (whether formally trained or self-taught) who, whatever their degree of originality, operated essentially within the realms of convention both of production and of consumption and circulation. Consideration of vernacular forms, and the inclusion of native American representations of nature and race might have allowed Finseth to expand his cultural analysis still further and move beyond an implicitly bi-racializing vision of American identity.

[Return to table of contents]


---
Book Review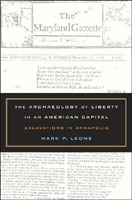 H-NET BOOK REVIEW
Published by H-Urban, http://www.h-net.org/~urban/ (May 2009).

Mark P. Leone. The Archaeology of Liberty in an American Capital: Excavations in Annapolis. Berkeley: University of California Press, 2005. xxvi + 327 pp. $41.95 (cloth), ISBN 978-0-520-24450-4.

Reviewed for H-Urban by Charles Orser, Research and Collections, New York State Museum.

Archaeology and the Intangible in American History



People who wonder what historical archaeologists actually do, and more importantly what they can teach us that we cannot learn from written documents, will be surprised and hopefully delighted with this book. Here, readers will discover the true reality of archaeological research: that it is seldom the stuff of the movies and that interpretations are indeed hard won and never obvious. Readers will get insights into the true nature and promise of historical archaeology, the ways in which various meanings can be imparted to the past, and the role that archaeology plays in interrogating what we think we already know.

Leone's program, called Archaeology in Annapolis, is one of the oldest and most successful archaeological programs in the world. This book is based on twenty-two years of excavations and analyses of home sites and public buildings ranging from the grand houses and manicured landscapes of the elite to the simple homes of men and women held in lifelong bondage. Often using an extremely personal perspective, Leone explores the meanings of pieces of material culture, extending from the terribly common -- the toothbrush -- to the more unusual -- pieces of printer's type. But this is not a mundane recital of archaeological minutiae. Instead, Leone unravels the complex history of Annapolis by examining the notion of liberty through the lens of such objects.

Liberty would not immediately occur to most people as a fitting topic for archaeological research. After all, what does liberty actually look like and how do we know it when we see it? Beginning with the ideology of individualism that was and still is the stuff of the American Dream, Leone traverses an archaeological landscape replete with signs that real men and women living every day in Annapolis struggled to create their own sense of liberty. Nowhere is this search for freedom more apparent, says Leone, than among Annapolis's African American community.

Leone uses ideas from Jürgen Habermas and Louis Althusser to investigate the historical culture of African America as it was expressed in Annapolis. One of his most interesting analyses focuses on the discovery and meaning of spirit bundles. Spirit bundles appear as caches of artifacts found together in the soil: buttons, pins, broken plates, and other objects that African Americans used both to protect themselves from evil forces and to distinguish themselves from their owners. Rather than perceiving these bundles as simple proof of the retention of African customs in America -- a common conclusion of historical archaeologists in past years -- Leone situates the bundles firmly within the struggle for liberty.

Ultimately, Leone's analysis focuses on the ways in which men and women in capitalist societies wrestle with the realities of that economic system. As he notes, "The promise of and quest for freedom masked the inescapable reality of capitalism's base and essence" (p. 247). As people become absorbed in the system, they find various ways to accept it or to struggle against it, and it is this ongoing conflict that Leone addresses so adroitly in this book.

This book is not what people unfamiliar with historical archaeology might expect; it is much more than that. Rather than offer detailed descriptions of artifacts supplemented with copious pictures and drawings, as one might expect in an archaeology book based on excavation, Leone takes us far beyond this surface world into the mind of the archaeologist attempting to untangle the meanings of what he sees in the evidence. We accompany him as he searches for answers, as he strives to negotiate the complex past he has entered. The clues are diverse and lead in different directions, and some are misleading. But through it all, Leone comes to understand better the notion of liberty as it was struggled for and expressed in Annapolis, Maryland, and the ways in which historical archaeologists can use the remaining evidence -- memories, histories, colonial newspapers, toothbrushes, dishes, and landscapes -- to educate us about the world in which we live.

Copyright (c) 2009 by H-Net, all rights reserved. H-Net permits the redistribution and reprinting of this work for nonprofit, educational purposes.

[Return to table of contents]


---
Book Review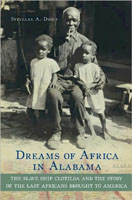 H-NET BOOK REVIEW
Published by H-Africa, http://www.h-net.org/~africa/ (April 2009).

Sylviane A. Diouf. Dreams of Africa in Alabama: The Story of the Clotilda and the Last Enslaved Africans Brought to America. Oxford Oxford University Press, 2007. 416 pp., $30.00 (cloth), ISBN 978-0-19-531104-4.

Reviewed for H-Africa by Nana Yaw B. Sapong, Department of History, Southern Illinois University-Carbondale.

ADAN Editor's Note: This book was awarded the 2007 Wesley-Logan Prize of the American Historical Association.

All Good Men and Women Try to Forget: They Have Forgotten!



In the summer of 2007, I paid a visit to an old haunt of mine: Ghana's Cape Coast castle. Standing on a battlement with neatly arranged canons and cannonballs, the waves came crashing incessantly and showered me with fine spray. In addition to the sound of seagulls, the waves carried other voices to me: the soul-wrenching melancholic cries of fear, despair, and uncertainty. The Cape Coast castle was a major European fortress that held slaves before their departure to the New World. Readers will hear these voices as they read Sylviane A. Diouf's Dreams of Africa in Alabama. This book is a fine addition to existing narratives of the saga of the transatlantic slave trade and its effects on people and cultures on both sides of the Atlantic. It is a reconstruction of the lives of the last documented group of enslaved Africans shipped to the United States, their courage and resilience, and their hopes of returning to their ancestral homes one day. To them, the New World was just a transient experience.

Dreams of Africa in Alabama has a dual purpose: to draw attention to a historical inaccuracy and to emphasize the primacy of Old World cultures in explaining the nature of societies in the New World. To Diouf, studies in the transatlantic slave trade have either dismissed as a hoax or ignored the arrival of the slave ship Clotilda and its enslaved passengers to the United States in the summer of 1860. Instead, the Wanderer has been touted by historians and writers as the last slave ship to the United States, although the Wanderer's arrival antedates the arrival of the Clotilda. On the grander scale of historical interpretation, Diouf points out the unique experience of the survivors of the Clotilda as a case study of Old World cultural persistence and of resistance to New World acculturation. By drawing on their cultural experiences in Africa, Cudjo Lewis -- the leader of the nascent community -- and his shipmates on the Clotilda built a close-knit African community that survived the Civil War, Reconstruction, World War I, and the Great Depression. The shipmates of the Clotilda "viewed and called themselves Africans and willfully maintained this identity with all the attendant manners, languages, behaviors, and practices that sustained it" (p. 232). They were Africans because they went through the cycles of life (birth, naming, puberty, marriage, and death) as if they were still in Africa.

The book builds its themes in a logical and sequential manner. Diouf uses the first two chapters to lay out the historical context of her narrative, analysis, and interpretation. The reader is thus given a summary of the political economy of plantocracy in the United States and West Africa during the period of enforcement of the abolition of the transatlantic slave trade. In the United States, various attempts were made by southern states to revive the international trade in slaves because it was costly to acquire labor through the domestic trade. The southern press was rife with propaganda about the civilizing and Christianizing mission, and putting the worthless Africans to work. Across the Atlantic on the coast of West Africa, the era of "legitimate" commerce was in full swing, and so was the domestic slave trade. Diouf writes of marauding communities and martial kingdoms whose preoccupation was enslaving fellow Africans for sale, not only to West African palm oil plantations but also to the Americas. Diouf then moves on to the nitty-gritty of slave acquisition in West Africa, the exchange of hands, and preparations for the Middle Passage. The third chapter eases the reader into the Middle Passage while chapters 4, 5, and 6 deal with the realities of life in the southern United States as a slave through the period of the Civil War and emancipation. After emancipation, chapter 7 narrates how the shipmates of the Clotilda decided to found Africa Town and become citizens of the United States after "valiant attempts at leaving" proved futile (p. 171). Chapters 8 and 9 explore the social issues arising from building this new community, such as racism, segregation, crime and violence, black disenfranchisement, and legal battles for compensation. The last two chapters detail the particularly devastating events surrounding Lewis who got hit by a train; had a protracted legal battle with Louisville & Nashville Railroad Company; and lost his children and Abile, his wife and companion. The book concludes with contemporary attempts at reviving and keeping the African roots of Africa Town alive. These include trying to establish relations with Benin.

Diouf is at pains to consult a vast array of sources, including government documents, newspaper prints, oral histories, missionary accounts, ship documents, and linguistic data to put her themes across. In assigning agency to African cultural experiences, Diouf takes great care to explain African cultural markers, such as group affiliation, naming and its significance, and the institutions of marriage and religion, among others. Throughout the chapters, Diouf goes to lengths to point out the African origins of life and events in Africa Town. She pays particular attention to the names and origin of the enslaved shipmates of the Clotilda, asserting that their names were a crucial part of their African identity. When Lewis's son died, he conjured his son's African personality by calling him by his Yoruba name, Feichitan. Indeed, "in the midst of misery, Africa was the refuge" (p. 214). Again, the surviving shipmates of the Clotilda asked that their original names be used in their biographies because of "their attachment to their peoples and their homes, and of their unwavering identity as small-town West Africans" (p. 220). What I find more profound is how Diouf explains that to the enslaved Africans, the Middle Passage was tragic not because of the dreadful experiences that captives had to endure but because of the racial nature that slavery assumed, and their failure to grasp it. To the enslaved Africans on the Clotilda, "they were free men held against their will," not slaves. "The abject degradation ... and the vile bashing of their honor did not seem to have altered their sense of identity as freeborn men and women who found themselves prisoners" (p. 70).

Diouf also explores issues around ideas of and requests for compensation after emancipation. To the Africans, the thought of community went hand in glove with the acquisition of land. They therefore decided to ask for land from their ex-masters: in the case of the survivors of the Clotilda, the Meahers, the family that acquired them. According to Diouf, the Africans "had based their claim on two grounds: compensation was due not only because of the free labor they had provided when enslaved, but also because they had been uprooted from family and land" (pp. 152-153). In a comparative study of the claims of slaves and ex-slaves to family and property in southern Gold Coast and the southern states of the United States in the nineteenth century, Dylan Penningroth sheds more light on the idea of compensation. Penningroth asserts that the "histories of both regions were shaped by debates about the claims that slaves and their descendants made to kinship and to the products of their labor."[1] Thus, when the shipmates elected Lewis to speak to Timothy Meaher about compensation in land, they thought they had a moral right to their claims. Meaher did not see it that way, claiming that he treated his slaves well compared to other plantations in the area, somehow voiding any such claims.

Dreams of Africa in Alabama is an excellent attempt to explain the founding of a New World society via Old World cultural inheritance. Diouf's model of interpretation is in contrast to other scholars who argue for the primacy of the New World environment in determining social formations. However, there are some fluid situations that make such wholesale models of interpretation problematic. The Old World had its cultural baggage and the New World had its realities and challenges, forcing continuity, adaptation, and sometimes changes. David Eltis, Philip Morgan, and David Richardson argue that Atlantic history needs to "break out of" this "straitjacket" imposition because "community and cultural formation in the early Americas was a product of many forces."[2] Dreams of Africa in Alabama has instances of adaptation -- such as slaves taking on American names -- though Diouf does not present these as markers of acculturation but rather as survival strategies. In their "inner African circle," they still kept their African names. My own sense is that the first and second generations of Clotilda shipmates were able to resist acculturation because of the extant memories of Africa. However, by the fourth generation, dreams of Africa were fading, and they died with Lewis in 1935.

Diouf's book is a welcome addition to texts on Atlantic history as well as African American history. University instructors may find it appropriate as an assigned text in an undergraduate seminar or graduate colloquium on Atlantic history. The heartrending empathy aroused by Diouf's book is echoed in Ama Ata Aidoo's Anowa (1980). In Anowa, Anowa's grandma (Nana) tells Anowa of her adventures to the sea that was bigger than any river and the forts on the coast that rose up to the sky and contained many rooms. These "big houses" were built by the "pale men" for keeping slaves. Asked what a slave is, Nana replies that a slave is "one who is bought and sold," and that the "pale men" got the slaves from the land. Then Anowa asks Nana, "'What happened to those who were taken away? Do people hear from them? How are they?' Nana told Anowa to shut up and that it was time to go to bed: 'No one talks of these things anymore! All good men and women try to forget; they have forgotten!'"[3] For Lewis and the others from the Clotilda, they never forgot. Bonded together by slavery, this group attempted to repatriate to Africa after emancipation. When the possibility of repatriation became bleak, they decided to "recreate Africa where they were. They shared all they had, saved money, built each other's houses, and solved problems collectively" (p. 3). They held on to the dream of reuniting with their ancestral land by replicating Africa in Alabama.

Notes

[1]. Dylan Penningroth, "The Claims of Slaves and Ex-Slaves to Family and Property: A Transatlantic Comparison." American Historical Review 112, no. 4 (October 2007): 1040.

[2]. David Eltis, Philip Morgan, and David Richardson, "Agency and Diaspora in Atlantic History: Reassessing the African Contribution to Rice Cultivation in the Americas." American Historical Review 112, no. 5 (December 2007): 1332.

[3]. Ama Ata Aidoo, Anowa (Harlow and Essex: Longman Drumbeat, 1980), 44-46.

Copyright (c) 2009 by H-Net, all rights reserved. H-Net permits the redistribution and reprinting of this work for nonprofit, educational purposes.

[Return to table of contents]



©2009 African Diaspora Archaeology Network
Copyright and all rights reserved by
individual authors for each article.
Please send comments, suggestions, or questions
to Chris Fennell at cfennell@illinois.edu
Last updated: June 25, 2009
Text only menu
Search